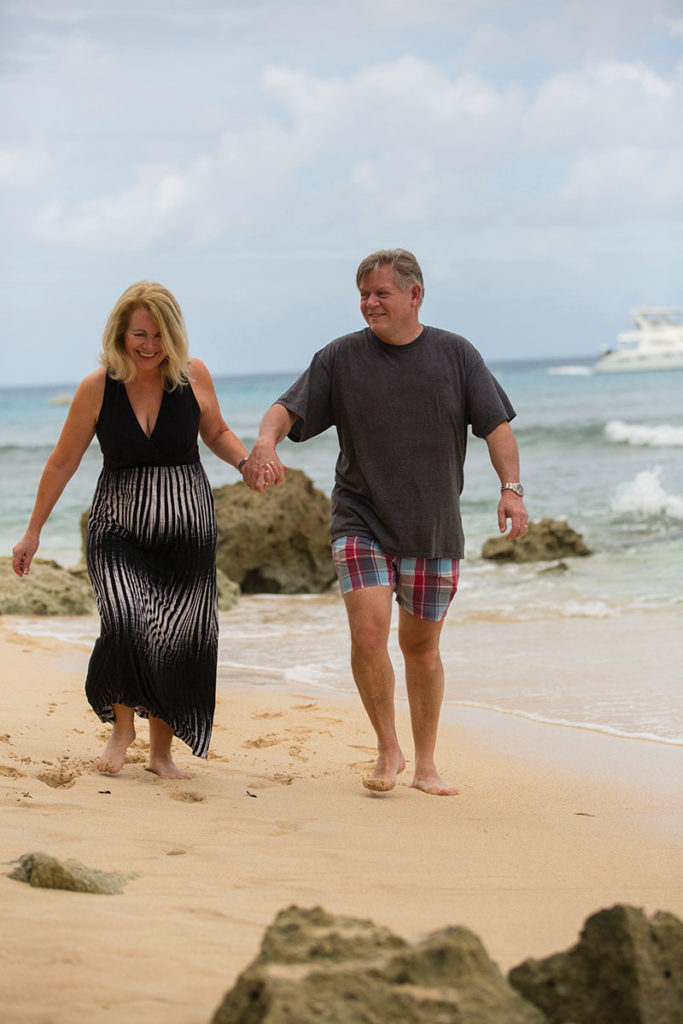 The Morgans came by their love for Barbados early. In fact, Barbados was the destination of Mark's very first family vacation at just five months old. These fond childhood memories are just a part of the reason Mark and his wife, Karen, have continued to visit the Caribbean and most frequently Barbados for the last thirty years. Their now twenty-four and twenty-six year old daughters have also grown fond of the island over many of their own family sojourns since birth.
The entire family enjoys exploring the island and staying active, even completing their scuba diving certifications. Their eldest daughter, Melissa, has taken her love for underwater she discovered in Barbados and now is part of the dive team at world-class movie and television production house, Pinewood Studios, in the UK.
Mark maintains his active lifestyle while on vacation tackling the heat and hills of Barbados by bicycle. Rather than bring his own, Mark rents a bicycle on island to embark on his journeys carefully tracking his speed, distance, elevation and accomplishments by GPS enabled cycling computer.
In addition to pedalling his way around the island, Mark enjoys accompanying Karen on culinary explorations. Having stayed at several hotels and villas all along the West Coast, the couple has amassed an impressive list of regular favourites from Scarlet in Payne's Bay to St. Lucy's Fish Pot.
On one of their more recent trips, Karin and Mark were lured further up the West Coast to stay at the secluded one-bedroom Leamington Cottage represented by Blue Sky Luxury. The spacious oceanfront villa is their new favourite spot to rest and recuperate and is the perfect jumping off point for their adventures. When they can tear themselves away from the warm and attentive care of Andrea, Cook & Housekeeper at the villa, the couple samples their way through the charming and colourful streets of Speightstown. They are partial to the casual atmospheres of Little Bristol Beach Bar and Fisherman's Pub along with the extraordinary views at Hugos.
Based on their inquisitive natures, it is no surprise that both Karen and Mark have backgrounds in education. Karen is an art teacher for children aged fourteen to eighteen and Mark works in finance but as a hobby, Mark toils away creating a trigonometry app to help students solve for angles and ratios with an interactive tool.
Over the years the family has made an effort to discover all the island has to offer. They frequent Bathsheba for Sunday lunch, have visited Harrison's Cave, enjoyed catamaran trips and cooed over many turtle hatchings. Their love for the island and people of Barbados keeps them coming back again and again to explore and form new friendships.