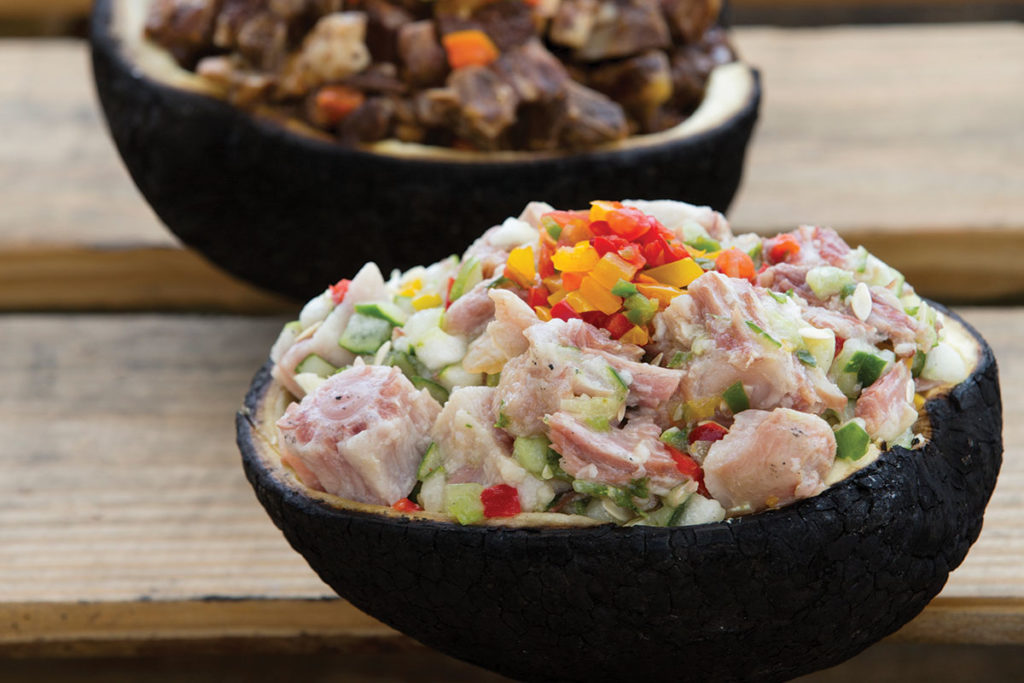 What is food to me? HAPPINESS!!!
I mean this quite literally. Even the anticipation of food puts a smile on my face. Please do not confuse me with a traditional 'foodie'. I will not be willingly sampling whale spleen topped with a dill puree. But I have always loved what food has done for me. Well…mostly. The extra pounds have been a bit of a negative side effect, but even thinking about how they got there puts the smile back on my face.
The reality is, it is not even the actual taste of food that makes my head spin, It's that food has always been the centre of attention for the happiest moments of my life. The fondest memory of my birthday was deciding what kind of birthday cake I would get. Not the guest list, not the theme or décor, THE CAKE! Once the cake was right, the event was a smash.
Because I come from a large family, getting together for major holidays like Thanksgiving and Christmas was paramount, and the way we showed love was through gathering for food. Lots of food. TOO much food! But every event, we outdid ourselves. Now that I'm older, and very discerning about how I spend my time, and with whom, I realize that many things have changed about how I see my life. But nothing has changed about how I see food.
I am an unapologetic, emotional eater. I eat when I am happy, sad, bored, working, thinking, procrastinating or expressing love. In full disclosure, I was eating a smoked turkey and sweet pickle sandwich on multi-grain, with a side of grapes while writing this piece. Delish right?
You know how it is said you shouldn't talk when you eat? It should never have been said! Conversations are elevated EVERYTIME there is food involved. Sure, you might overeat (you WILL overeat), but you will be emotionally full in the end. The best stories came from my parents whenever we were around food. So that's every day during my childhood. Yes. I came from a generation that used to set the table and eat in the same place, at the same time. I heard about their life growing up – their traditions, their struggles, and the things that brought them joy. I got to see my parents as people and not just the parents they became. Food did that.
During Summer, Christmas and Easter vacations we had the tradition of making the world's biggest and most indulgent breakfasts. Imagine an IHOP in the tropics where the same four happy people assembled every day. I was in charge of making the omelettes. This was not only a huge honour, but it was quite risky. You see, I didn't eat omelettes back then. Thought they were confused looking, flat boiled eggs. But apparently, I was wicked at it! So, I flipped them out, one after the other with sausages, toast, cereal, fruit, teas, coffees and juice. I'm full just thinking about it. But the best part was that there was absolutely no time limit on breakfast, and often it went on for upwards of three hours. After all, who wants to rush a good story about how your parents really met (wink).
Truth be told, I have always felt that if you keep breakfast foods in the house you will never be hungry and can be eating in less than ten minutes. Eggs can be scrambled while coffee is brewing and toast is being toasted. Breakfast is not only delicious, it is also efficient, and makes for a safe first date.
Through the passage of time and changes to our lives the desire to gather with friends and family for food, and to celebrate life's big and small things, has not diminished in the least. I have been fortunate enough to develop an amazing relationship with a group of incredible women. We come from different backgrounds and commitments vary from corporate to family – but the one thing that will get us together every time? You guessed it…food. Birthdays, promotions, Tuesdays, we are all in!
Essentially, food is life. It has been functional, fashionable, friendly, flirty and has kept my family and friends together for generations. The nourishment to our bodies is inevitable, but the nourishment to our social lives is absolutely essential. I simply would not know how to live without it.