The energy that radiated from her during the photo shoot was contagious and we couldn't resist being inspired by yet another woman who has simply refused to let a breast cancer diagnosis define her, or deny her an extraordinary life.
She's just as busy, focused and determined and in fact so busy, we had to play catch-up for several days with Minister Santia Bradshaw, as we tried to secure a sit down with her. In the end, she graciously agreed to answer a few questions about things near and dear to her.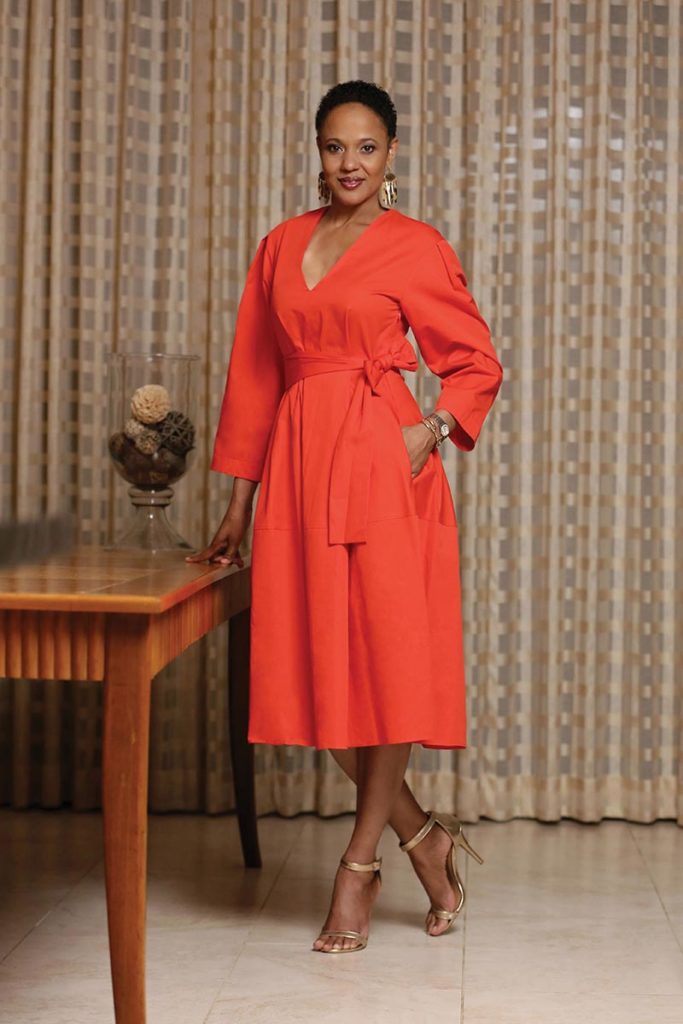 Your journey into politics – from the law courts to the house of assembly – isn't unlike most of your parliamentary colleagues' and is certainly a path taken by many who went before you. But we still want to hear from you about how easy or challenging the transition has been and what adjustments you've had to make, personally and professionally, to go from attorney to minister.
Preparation for the transition from being an attorney to a Minister started in 2010 when I was appointed to serve as an Opposition Senator along with Kerrie Symmonds, current Minister of Tourism. Being one of only two Opposition Senators at the time, it meant that I had to be well-read and prepared at all times for debate on a range of matters. I learned to think quickly on my feet and it provided an opportunity in a less adversarial atmosphere than the House of Assembly, for me to mature as a politician.
By the time I was elected to the House of Assembly in 2013, I was familiar with the procedures of debate in Parliament and had already shadowed several areas of Government. My appointment as Leader of Opposition Business also brought with it additional responsibilities and this too helped to prepare me for my current role as Leader of Government Business.
The major transition has been more-so from Opposition MP to Minister. I moved from an office with a legal secretary and a medium-sized client base to having oversight for a large Ministry, educators, ancillary staff and students. Having a knowledge of the law has been useful because it has helped me to deal with matters clinically and to insist on clear procedures being developed and followed in the Ministry.
Politics can consume you if you are not careful especially when you love people and are genuinely interested in making a difference … I have been fortunate that my family is very involved and supportive of my political career, so that has helped considerably to strike the right balance between service and responsibilities to family.

What are a few of the goals you've set as Minister of Education, Technology and Vocational Training?
Institutional Strengthening and re-organisation of the Ministry of Education to make it more relevant to the needs of a modern Barbados by 2020
Providing greater access for students to new and emerging technologies
Upgrade of school plants each year
Establishing a preventative maintenance programme for the school plants
Expansion of technical and vocational training
Inclusive Education Policy 2020
A new Education Act by 2021
Replacing the common entrance examination with a more equitable system
Transitioning schools to centres of excellence
Expansion of continuing professional development training for teachers, principals and ancillary staff
Revision of the national curriculum
Expansion of the curriculum to include more technical and vocational skills
Special needs training for all teachers
Formation of strategic partnership with private sector entities to assist Government to improve the school plants
Establishment of a Teacher's Council
Is there one aspect of your ministerial portfolio that is extremely dear to your heart?
I'm passionate about ensuring success for all students of all abilities. There is enough evidence that exists to show that all children have the capacity to learn, but we have to modify the way we deliver instruction in order to accommodate them.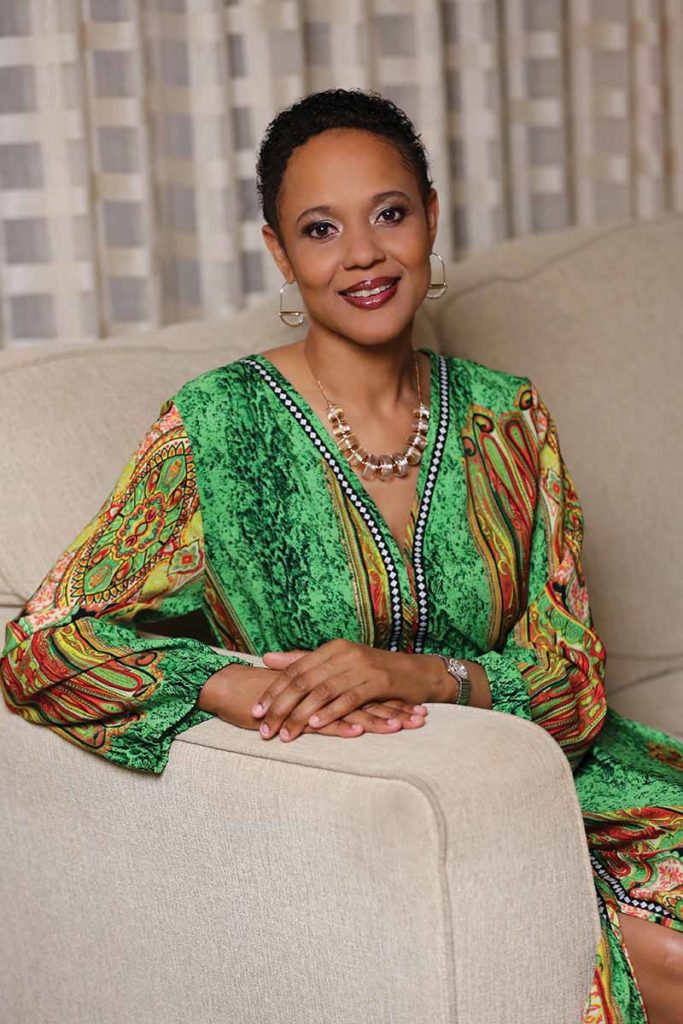 You've been refreshingly open about your breast cancer diagnosis and subsequent and ongoing treatment. Was that a tough decision to make to allow your personal life to become so public and why was it important to you, to invite the people of Barbados to have a peek into this aspect of your life?
I had only been in office three months when I announced my diagnosis to the country. I had been part of a team that ran a campaign about openness, transparency and accountability in public life. I believe in those principles so it wasn't difficult to make the decision to go public with my diagnosis. In fact, I knew from the moment I received the news that it was the right thing to do.

What would you like people to remember you most for?
I want to be that person who is remembered for making an impact on people's lives, whether by virtue of something I said or did, a charitable act or donation, or through my involvement at the political level in being part of the social and economic transformation of Barbados. I strive to live my life with purpose and to make an impact.