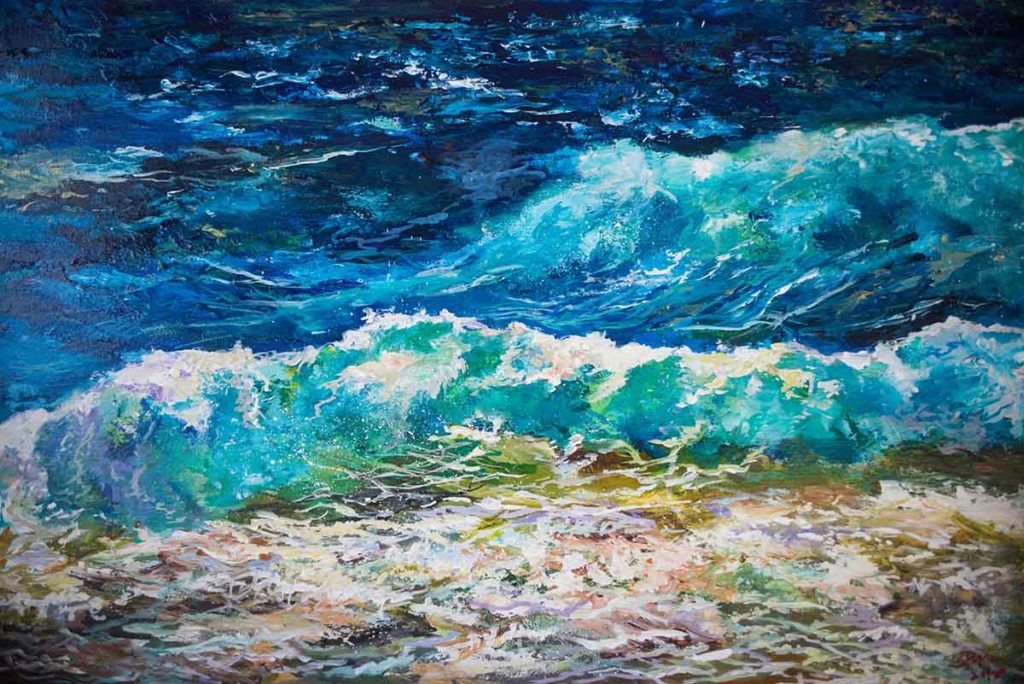 At Living Barbados we are always excited to meet emerging artists and discuss their vision and goals. We recently sat down with artist Sadé Payne to learn about her work and plans for the future.
Tell us about yourself:
My name is Sadé Payne and I am 22 years old. I am a fulltime Barbadian impressionistic colourist. I am an energetic free spirited person whose artwork is the mirror image of my personality.
How did you get into painting?
I always had a passion for art from a very early age which was inspired by my dad Ron Payne whose paintings were beautifully displayed in our home. My early childhood memories are detailed with me and my dad drawing and painting sometimes taking it to a friendly competitive level. Actually, as I write this, I remember many times my father caught me messing with his art equipment to the point he got me my own. The marker stains in my palms were often evident that I went messing in his stuff although I had my own. Sketchpads, crayons, markers and poster paints were what he gave me for my creative explorations but I would still go and mess with his professional art mediums.
Do you do any other forms of art?
Painting is my only form of art.
Did you do any formal training?
Although I acquired an Associate Degree in Fine Arts from the Barbados Community College in 2015 my continuous creative process is largely self-taught. –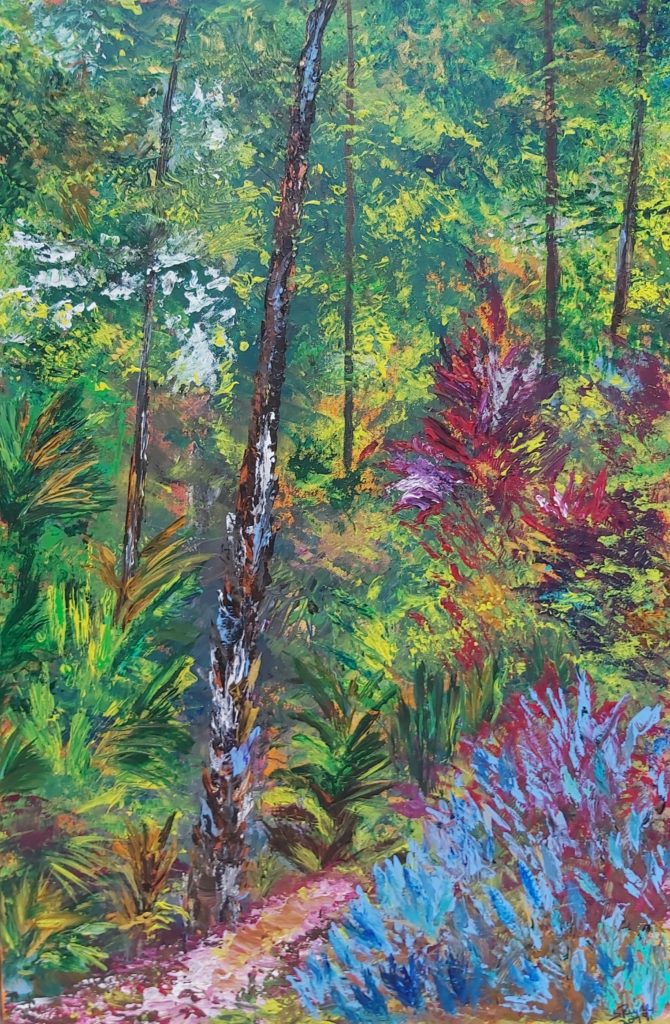 How long have you been painting?
I have been painting professionally for 4 years now.
What is your inspiration?
My inspiration is mostly sourced from the simple things found in nature such as textures, colours, patterns and the movement of the sea. But my biggest inspiration is my mom Denise Payne who motivates me every step of the way with my creative process even if it is just words of encouragement. If it wasn't for her positive support for my chosen path I would not be the artist I am today or doing something that I love.
What mediums do use prefer to work in?
Acrylics on canvas is my medium of choice and preference. Canvas allows me to layer repeatedly using palette knives without me have to be worrying about the surface caving in from the thickness of paint applied. Also, I love to see paintings from a 3d perspective. Acrylics in my opinion is easier to use, dries faster and still gives you similar effects to a painting done in oil.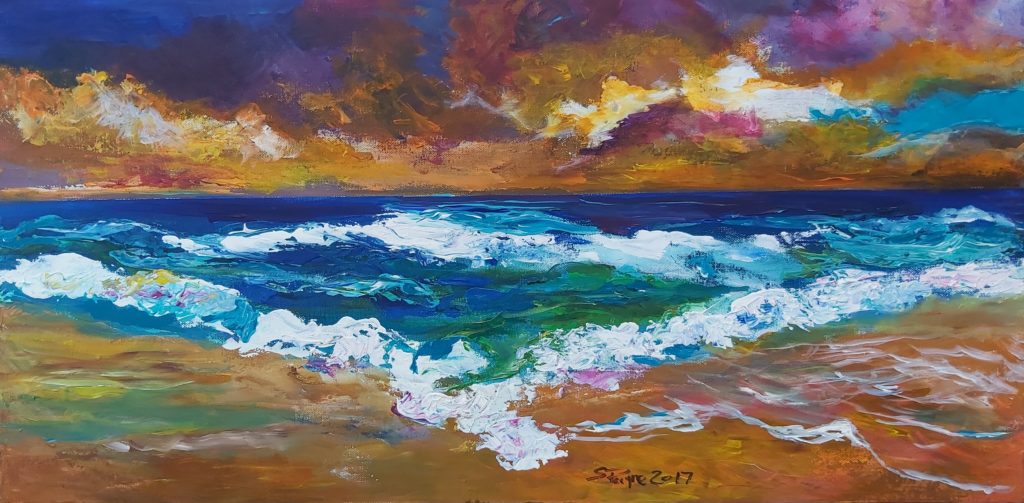 What subjects do you prefer to paint?
My work is mostly themed around and about the ocean. However, I also have a love for horses and forest scenes. The great white shark is evident in my most recent marine life explorations for I am deeply fascinated and greatly admire the bold dominance of this, unfortunately, universally misunderstood creature. To conclude it all the sea will always be my favourite subject to paint because it allows me to feel completely free.
What are your upcoming exhibitions?
My current and 5th solo exhibition 'Vivid' is at Andromeda Botanic Gardens until June.