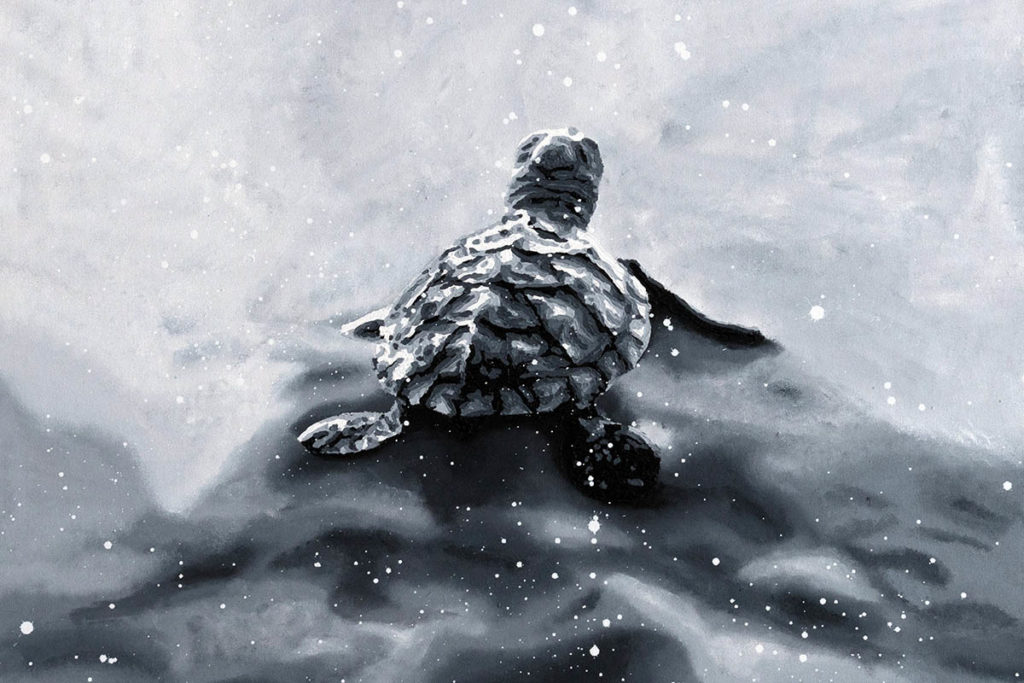 Art in a room creates mood, starts a conversation, fills negative space, tells about your loves and speaks to your personal style. It is often very difficult to find that right piece in the right size that suits your palette, for your space.
Artist Jeena Chatrani has been painting since she was 12 years old and much of her work is based on her love of the ocean. She considers herself an environmentalist and much of her subject matter is endangered animals. Jeena even donates 10% of the proceeds from sales of her turtle paintings to the Barbados Sea Turtle Project. She studied at the University of Toronto where she gained a degree with distinction in architecture and art history. Her work is now prevalent in several hotels, villas and private homes here and abroad.
As part of the process of commissioning a piece of artwork, it is recommended whenever possible, to meet the artist. And Jeena loves to let people into her studio. "Art is a personal purchase so I like them to meet me to feel comfortable that I am the one to create this piece for them," she says.
If you like her artistic style, the process of purchasing her work starts with deciding on the size of artwork you desire. Ask yourself, how big is the space you want to fill? Will a horizontal, vertical or square piece work best? Do you have enough space for a diptych (one image split across two canvasses) or triptych (three canvasses of a continuous or complementary work)? Finally when deciding on a size, it's important to note that size determines the cost of the piece, so set a budget.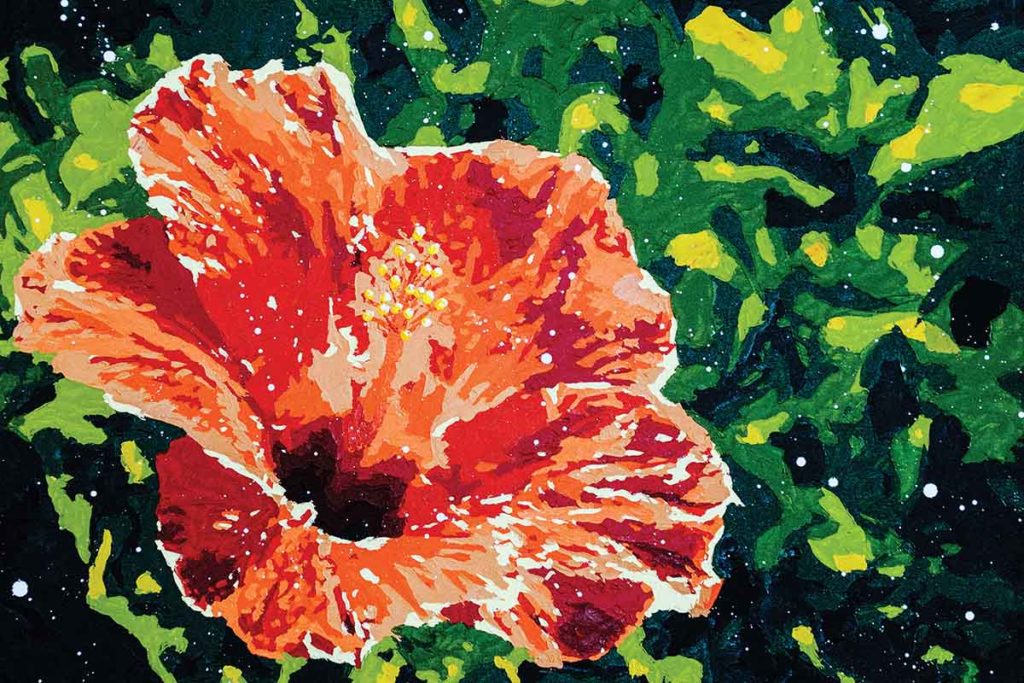 Secondly let's look at the subject matter for the piece you need. One of her signature turtle pieces could be lovely for your space, or you may select something from her flying fish series. Whichever theme or design you are drawn to, consider whether the vibrant blues of the water are perfect for your space and whether they would blend well with the other items in the room, like the furnishings and décor. A painting of a giant sized tiger or lion may blend well with some of the animal prints on the throw pillows and your coffee table rug. Or if flowers are your thing, then a hibiscus or orchid can tie in with the floral print in your drapes quite well.
Next you'll need to decide on the colour tones in your painting. To do this you can send paint swatches or fabric samples to her; this way you are guaranteed to get the right tones to complement or spark drama to a room with the right hints of colour.
Finally you can personalise your piece. Jeena says several clients now like to commission small customisations for their paintings – like hiding their initials on the fins of the turtle or a special word merged in the ripples of the ocean. Another suggestion is that she can, for example, paint four baby turtles to represent your four children, or two larger flying fish and a smaller one to represent your family. It's a meaningful, memorable way to add a personal touch to the artwork.
After you have gone through these steps your painting will begin to take shape. You will receive a digital sketch and it's at this time that you and your artist can discuss any tweaks you need done. A 50% deposit is then made and the balance paid on receipt of your final artwork.
Depending on the subject matter, your piece may take a few days to a few weeks before completion. The final painting is a piece that will fit seamlessly in your space just like it was specially made for it.