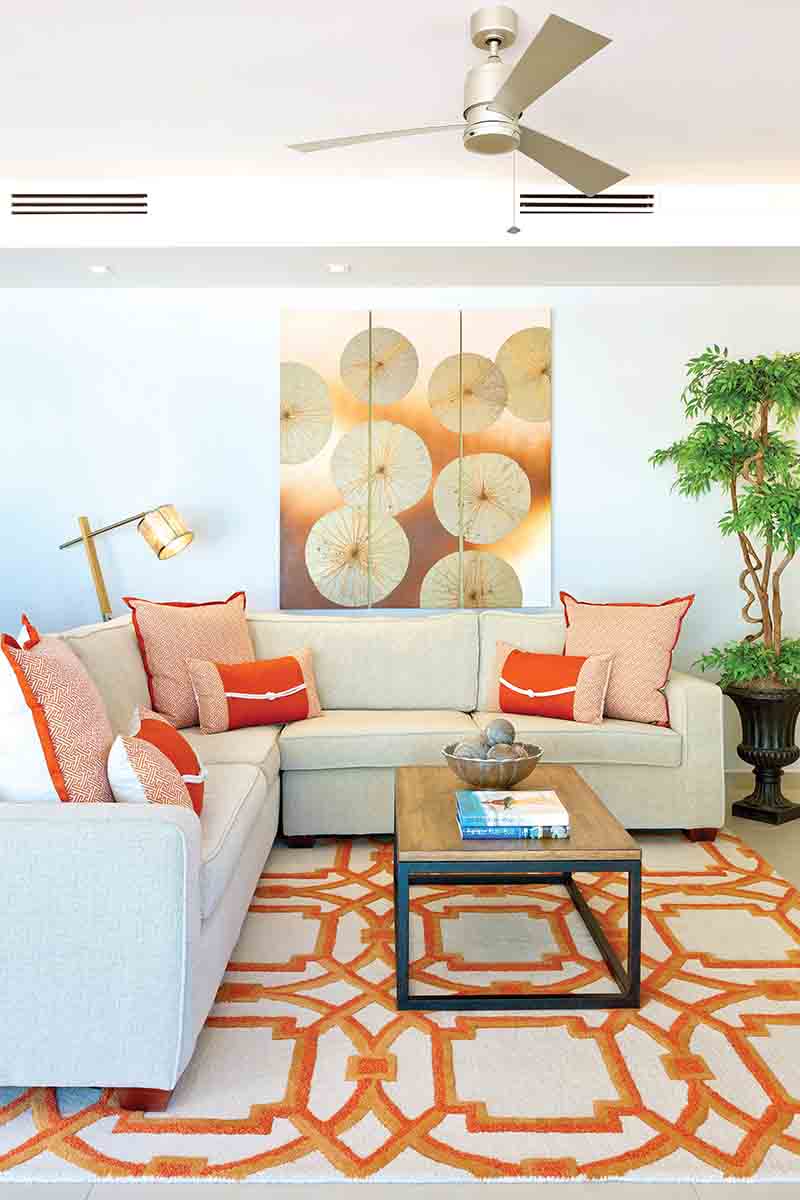 What story do you want to tell in your space? What identity do you want to project? The subjectivity of art has the power to make a room— to provide it with warmth, character and personality— to customize generic spaces and turn a house into a home.
Art selection is a highly personal exercise. Whether through paintings, prints, framed posters, children's artwork, sculptures or souvenirs, interiors can be enhanced to express identity, commemorate experiences and reflect emotions. Spaces are brought to life through unique personal histories and creating a sanctuary that is exclusive to those who occupy it, providing them with a sense of belonging.
One of our beloved clients at Coral Island Interiors owned a beautiful set of hand-stitched tapestry pillowcases that she had acquired while on vacation in the Mediterranean. We framed and hung them in a staircase, adding a unique and personalized touch to an otherwise bland space. A narrow passage was suddenly transformed into a chronicle of our client's journey through the Aegean Seas.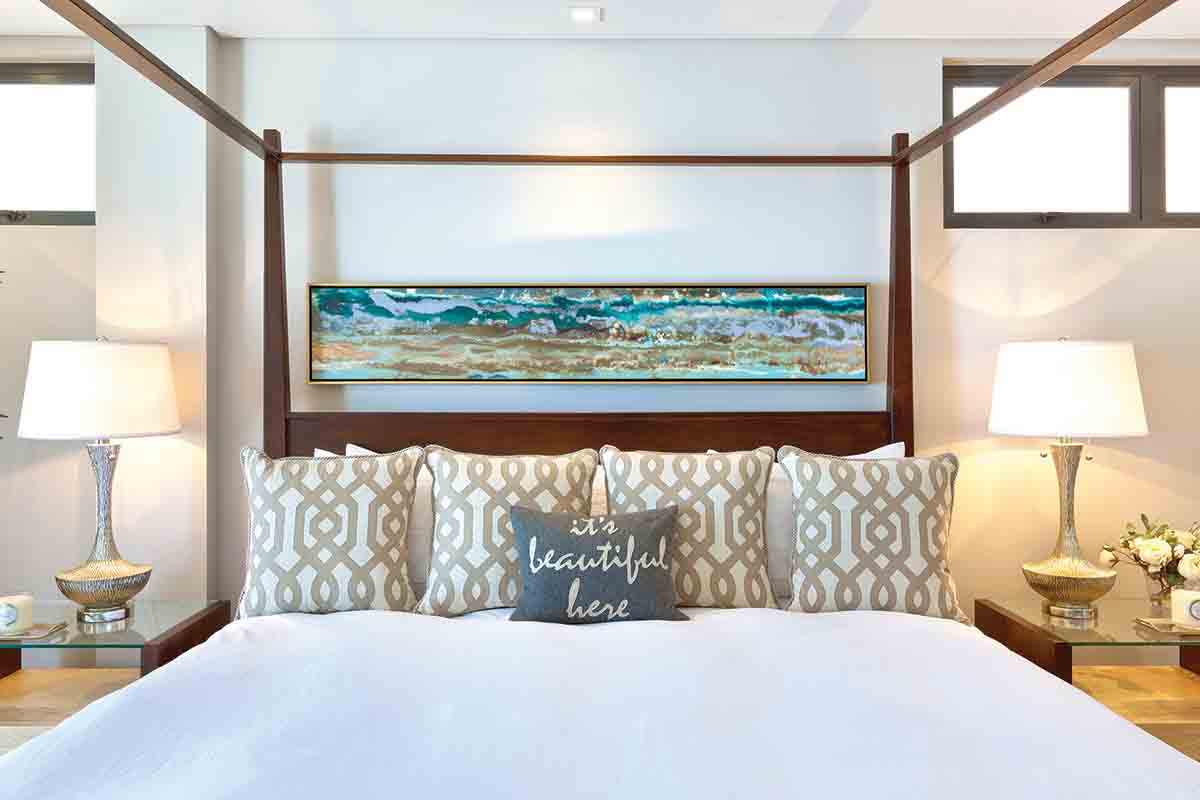 We encourage our clients to fall in love with the pieces that they select— to choose art that makes a statement, encourages reflection, stimulates discussion, awakens feelings or is a unique representation of personal tastes.
That said, art can also be a reflection of trends or provide a purely aesthetic or functional purpose. We have recently used a variety of wall textures and coverings on feature walls— providing rooms with an element of fun. The most popular requests have been for natural fibre and metallic cork wall coverings. We have also been working with talented artists on-island who do amazing hand painted textured walls, which add a modern, chic vibe to any room. Hand painted options allow for an extensive array of finishes and styles and are becoming increasingly popular among our clients.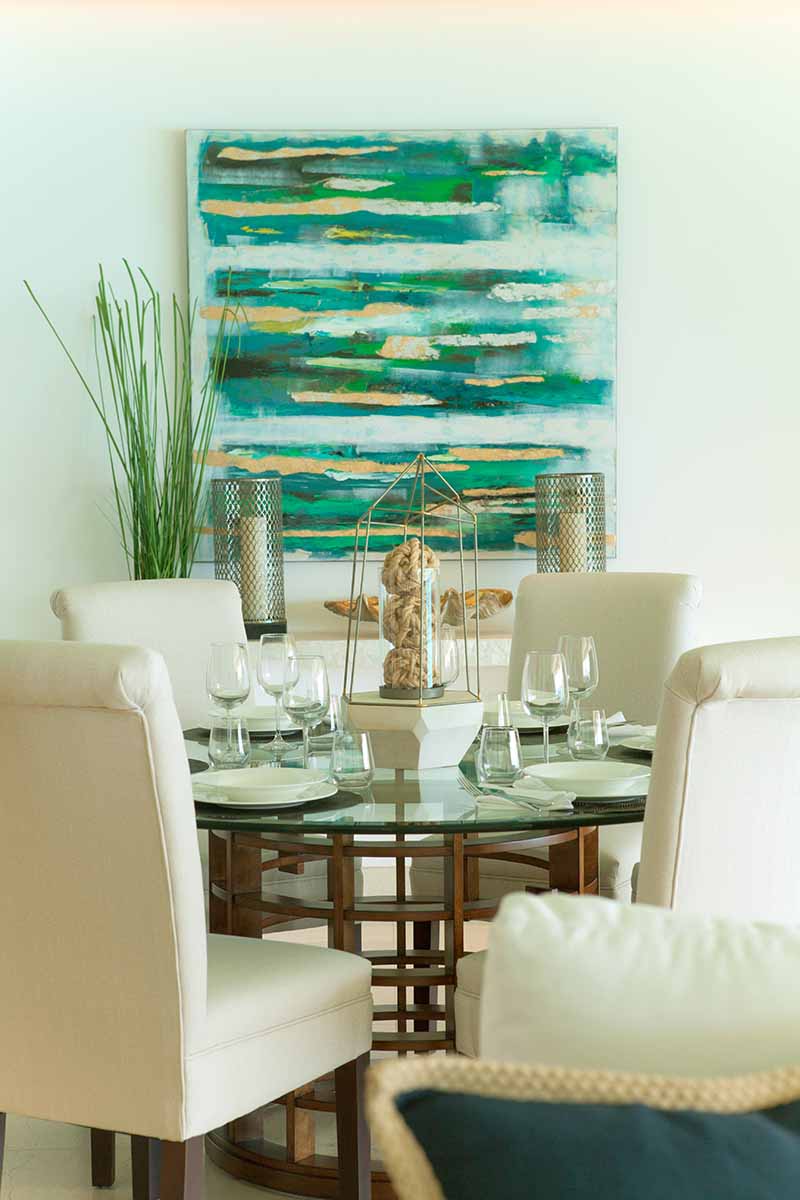 Every room should have a design element that will instantly draw the eye or serve as a focal point— art can serve this purpose. An eye-catching painting or print can also supply a colour, pattern or another design element that's missing from a space. It can even serve as inspiration for a room's colour palette.
The choice of colour in artwork is very important as colours have the power to affect moods and thoughts— bright colours can encourage happy emotions while darker colours can instigate sadness; yellow is a more joyful colour while red is frequently associated with anger.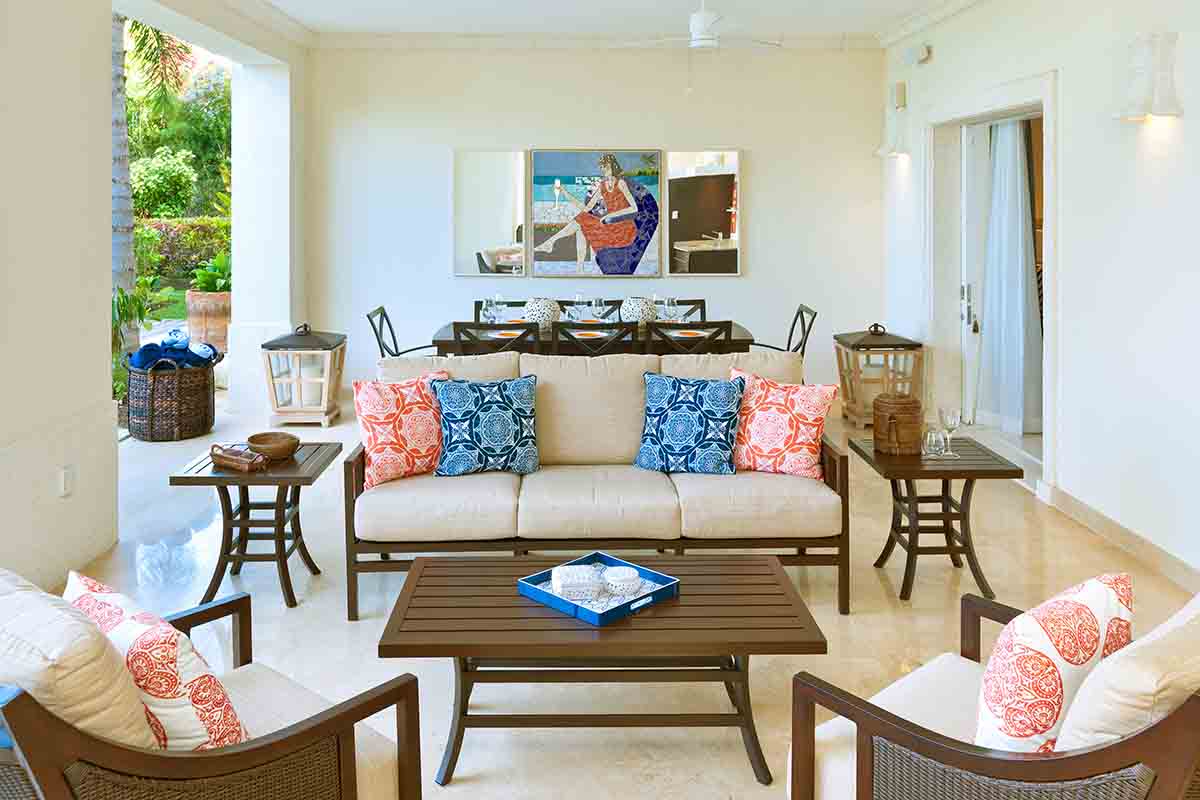 Art and interiors have a complex aesthetic and emotional relationship. Not only can a carefully selected piece pull a room together or bring it to life, but it can also provoke thought, express ideas and capture events.
As an interior designer, my mission is to make artwork accessible to all of my clients, regardless of budget. For each home that I help create I achieve a great sense of fulfilment when I source a piece that is cherished by my client as much as it is by me.
By SARAH WILLIAMS