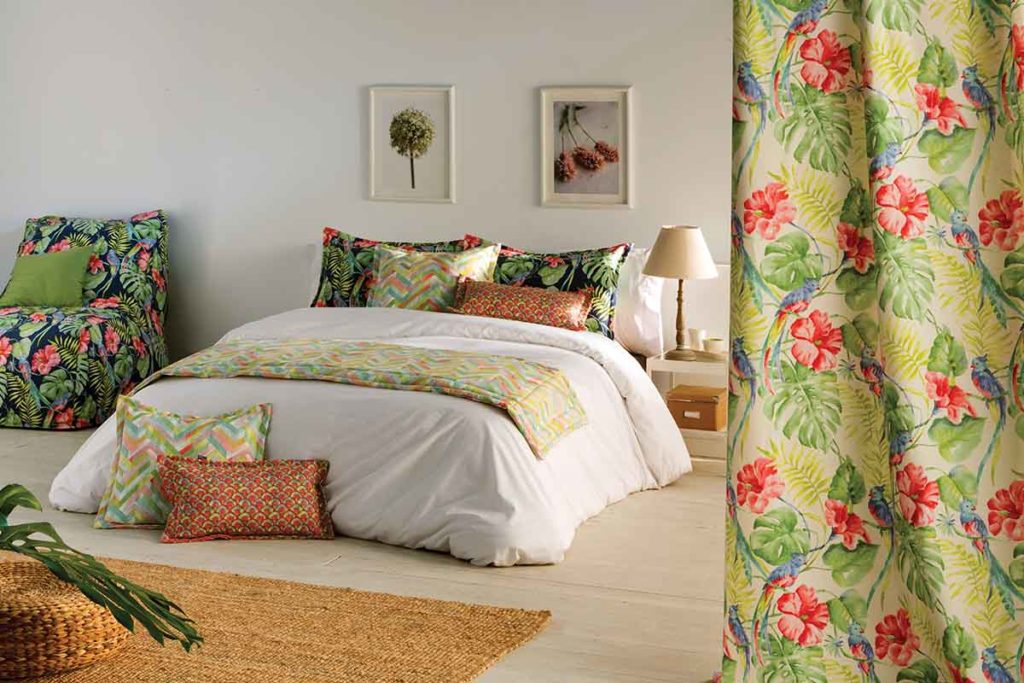 Thoughts of home décor often start with a blank canvas and limitless budget.
In reality, most of us create our living spaces with a mixture of pre-owned furniture, frugal finds, gifts and a few new pieces. Some of these pieces hold sentimental value while others exist purely for function.
With this eclectic collection of furniture and accessories, the task of creating a home which feels cohesive, functional and unique can feel intimidating. If you're creating a home with a significant other, this may feel doubly so, as you attempt to merge different design styles and a whole lot of furniture. It can also be a lot of fun.
Brand Director, Nikita Abed shares ideas and techniques with us that will allow you to tell your unique story through affordable fabrics and décor items from Abed's. Spoiler alert … it is easier than you think.
Function First.
Before you start decorating, consider the function of the furniture you own and their scale. Place the furniture in the room to get a sense of how all the pieces look together proportionally – aesthetics will be addressed later. With furniture in place, take stock of all your "soft surfaces". In a living room these may include a sofa, side chairs, cushions, drapes, lamp shades, throws and ottomans. Cohesion and style will be introduced by refreshing these surfaces with fabrics and complementary accessories.
Finding Inspiration
Magazines and Pinterest are great starting points for inspiration. As you save images, note the trends and similarities in what you find appealing about each space. This is a great activity to do with your partner when trying to pinpoint a style that reflects both of you. Your preferences will fall broadly into a design aesthetic: some of the more popular ones are Tropical, Bohemian, Coastal, Transitional, Minimalist, Eclectic, Contemporary and Glamourous. You don't have to choose just one, but honing in on both your preferences will help us present home textiles and soft furnishing options to you, that will support the look you want to create.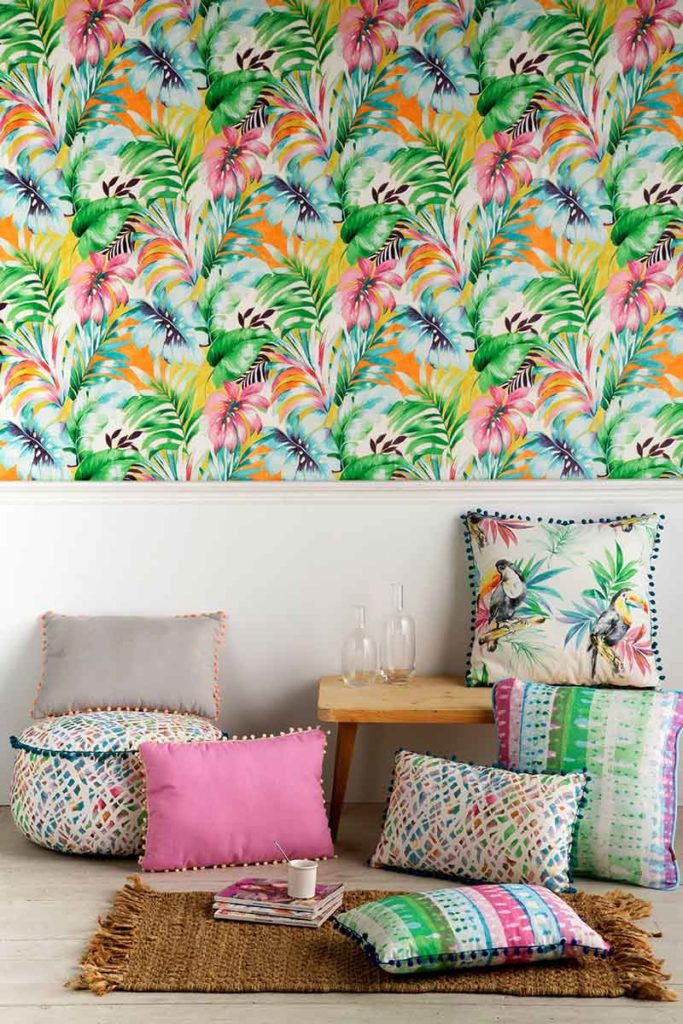 Refresh with Fabric
The team at Abed's believes that a beautiful, comfortable home should be accessible to everyone. Together they can help you create a space that is unique and cohesive, at a fraction of the cost of new items.
Their home textiles are sourced from all across Europe and presented in collections which typically include a large pattern, a geometric and a smaller pattern. These take the guess work out of selecting coordinating fabrics and create a base for introducing other textiles to accentuate or contrast the ones you've chosen. By introducing new fabrics to the collection, you create visual interest and movement in your space.
Opting to reupholster pieces not only saves money but it preserves tradition. As furniture is passed down through generations, beloved pieces can retain their pride of place amongst newer ones when refreshed in complementary fabrics.
Customising with fabric also allows you to highlight your home's architectural details. This lends a polished finish particularly to older and larger homes, where windows and doors are not standard sizes. With custom drapes you can have fun with mixing prints, volume, thickness and length, all of which draw the eye upward, while enhancing the dimension and layers of your room.
Trends & Tones
Nikita travels frequently to immerse herself in home and textile trends. Through working closely with suppliers, Abed's develops quality prints and patterns that reflect their customers' taste and trends in décor.
One of these trends is the use of tone-on-tone colour. This technique takes a single or a few colours within a close range and uses different saturation and textures of that colour throughout the space. The result is a room that can be easily and dramatically transformed just by the lightening or darkening of that colour.
This curated approach extends to Abed's diverse array of soft furnishings. All the pieces are competitively priced and many of them are designed exclusively for the store. These accessories are conveniently displayed in collections which show at a glance how several pieces can work together, and separately. New inventory is introduced monthly and includes throw cushions, mirrors, throws, wall art, poufs, side tables, artificial flowers, bathroom accessories and decorative items. All soft furnishings come in a range of colours, textures and sizes while decorative items marry form and function in a range of finishes.
For commercial clients or those with large residential projects, the company facilitates custom orders and bespoke prints.
With such a wide selection of fabrics and accents, there is no limit to how you can beautify your space and recreate your world.