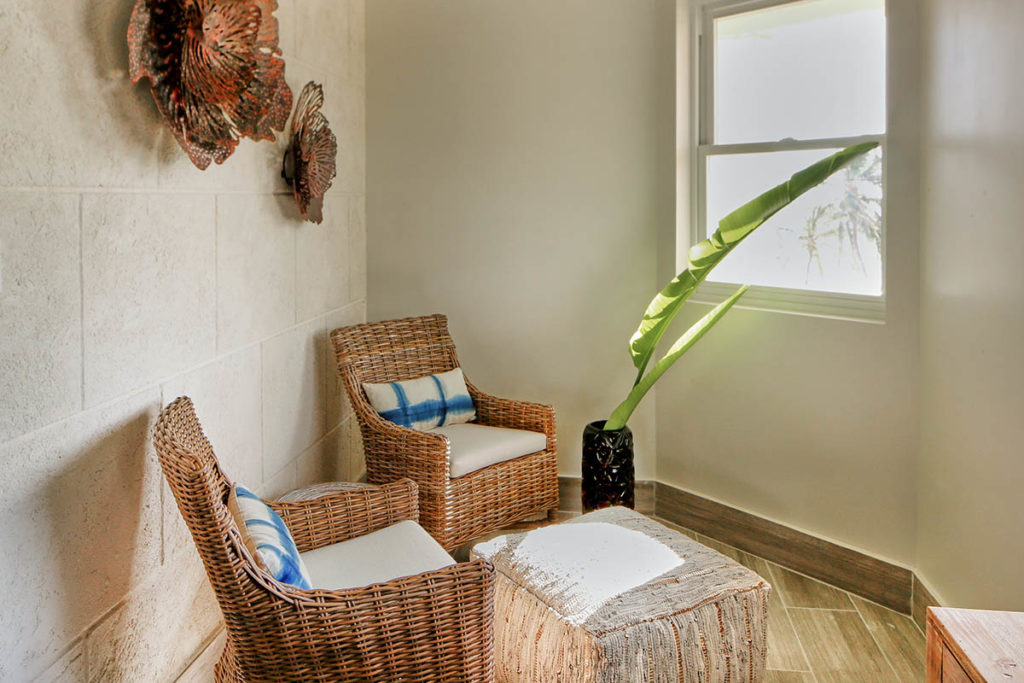 Barbados has many admirers. As a popular destination for discerning travellers and locals eager to capture their #ilivewhereyouvacation moment, it's no surprise that the demand for holiday rentals has increased. Coupled with demand are guests' expectations of comfort, convenience and a sense of luxury amidst the unexpected.
Thriving in this bespoke accommodation sector requires more than form and function, it requires thoughtful design. Enter Maia Roffey, licensed interior designer behind Black Sheep Interior Design. With an eye for flair and function, Maia leverages her expertise in sourcing, construction and creating novel solutions to existing spaces which deliver value for money. Nowhere is this more critical than when designing a space for holiday rental.
Here Maia shares insights on getting the most impact from your rental design with a peek inside a local project.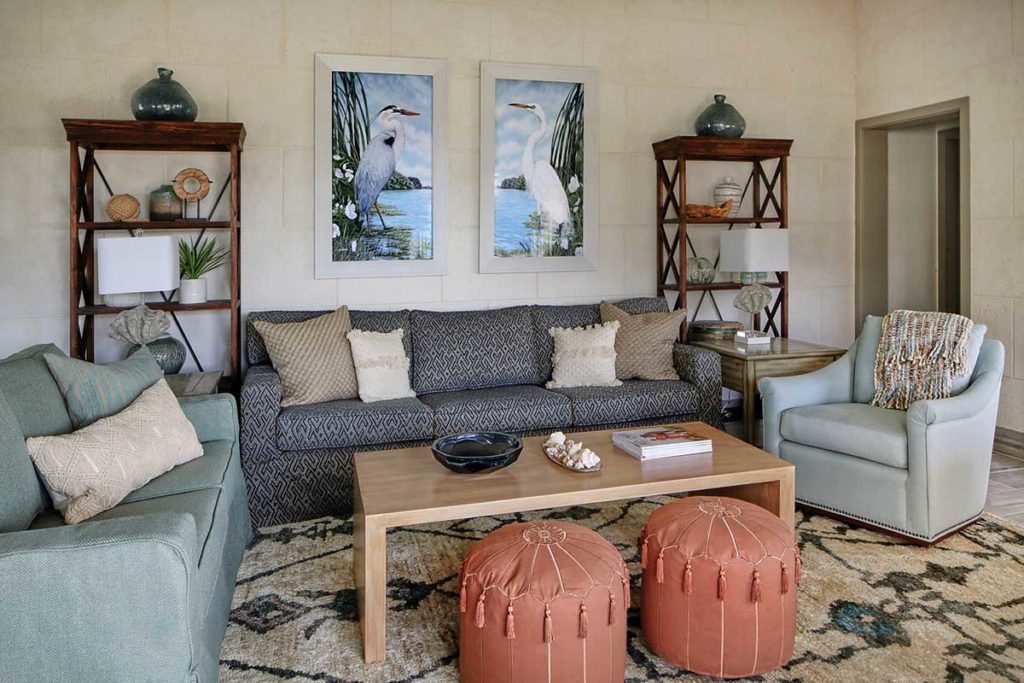 1) Give them what they came for.
Guests who opt for a holiday home instead of a hotel want to enjoy the unique aspects of their chosen property and its environment. Be sure to create spaces which honour the location. This can be done through featuring works from local artists, using furniture whose style or materials are characteristic of the area, highlighting views with window treatments that draw the eye out, or blurring the lines between indoor and outdoor spaces.
"This covered dining deck, with a view to the ocean on one side and to the pool and pavilion on the other, fits the bill," Maia says. "We made sure to add several levels of lighting and a fan to make this a great area to relax or entertain."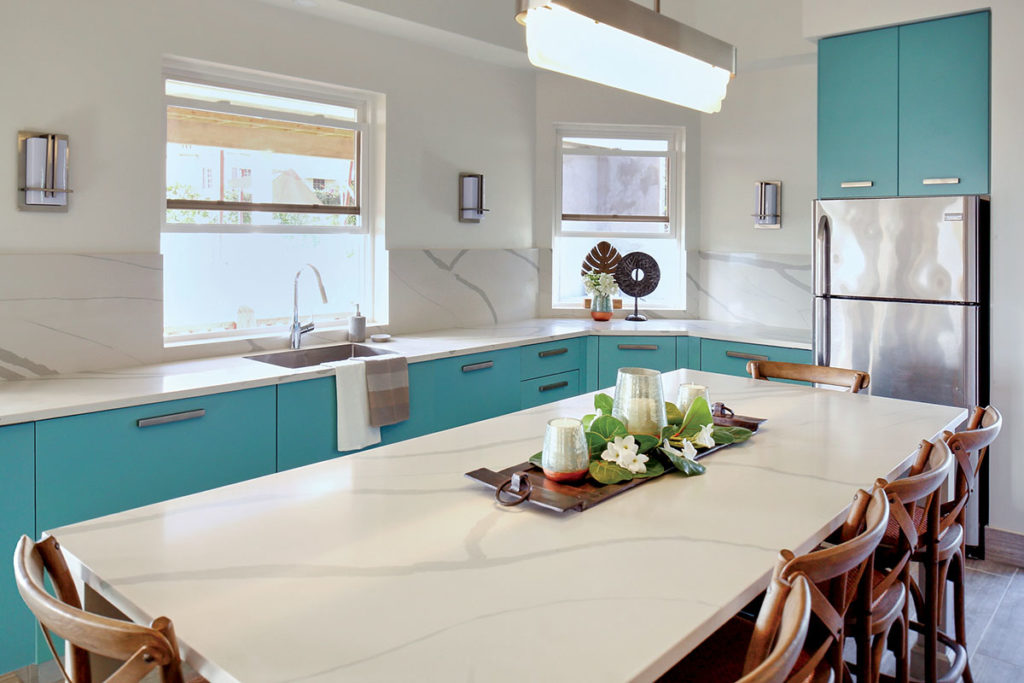 2 ) Maximise The Space
There is a rule of thumb when it comes to design: "Heads in Beds = Bums in Seats". Rentals are popular with large groups, so design a space with maximum occupancy in mind. By doubling up on adult-sized bunkbeds, Maia was able to comfortably sleep 10 people between three bedrooms and the custom living room pull-out. Light colours on the walls and bedding lend a sense of space and airiness to what may feel like tight quarters when rooms are not very big.
In the living room, the use of ottomans adds additional seating without visually taking up too much space. Between the couch, love seat, chair, poufs and two wicker chairs (not shown) everyone has a comfortable spot.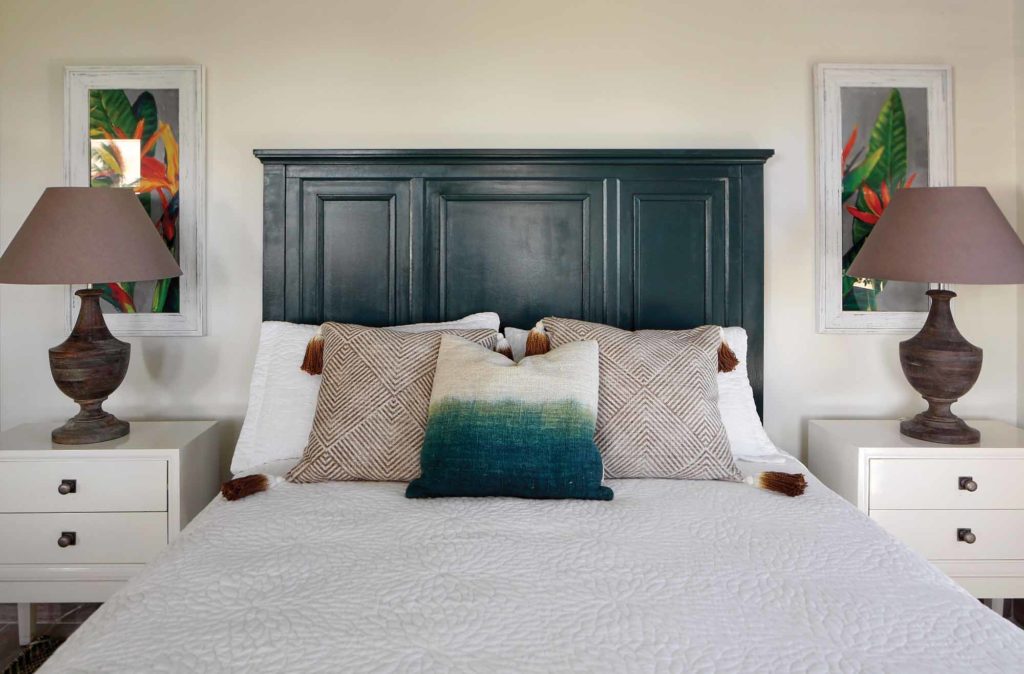 3) Add Personal Luxuries
When choosing a rental as opposed to a hotel, guests are hoping to feel at home, even if just for a short stay. By giving each room art, toss pillows and a unique palette, guests can each embrace the experience of a personal space. Other small details which make a big impact are candles, bathrobes, extra pillows and locally made toiletries in the bathrooms.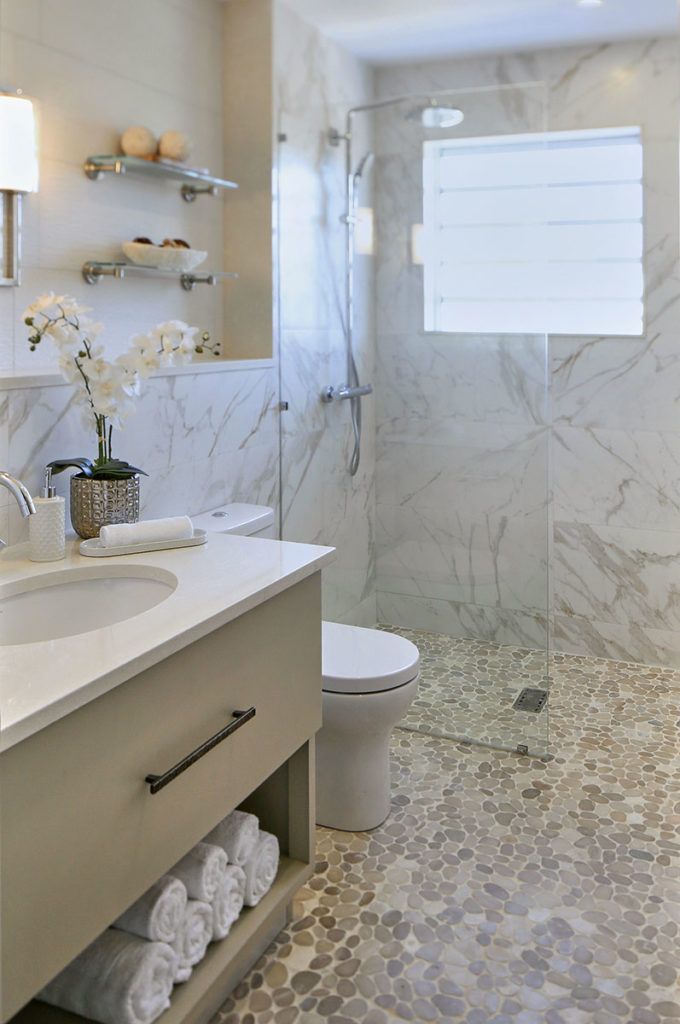 4) Prepare for a little wear and tear
Over time items in your rental will need to be repaired or replaced. Maximise the time in between by investing in appliances, furniture and materials which have manufactures' warranties or a proven record for durability.
Choose materials suitable for the environment such as teak tables for outdoor dining and durable, waterproof fabrics for outdoor chair covers.
Slipcovers, like the one on the living room sofa, are great for extending the life of your sofa as they are easy to launder and switch out for a fresh look. Speaking of laundry and freshness, consider limiting your range of towels and linens to white or light, neutral colours. Whites and light colours send a message of cleanliness; additionally it makes laundering easy as everything can be washed together. It will also be easier to find new ones when it's time to replace them.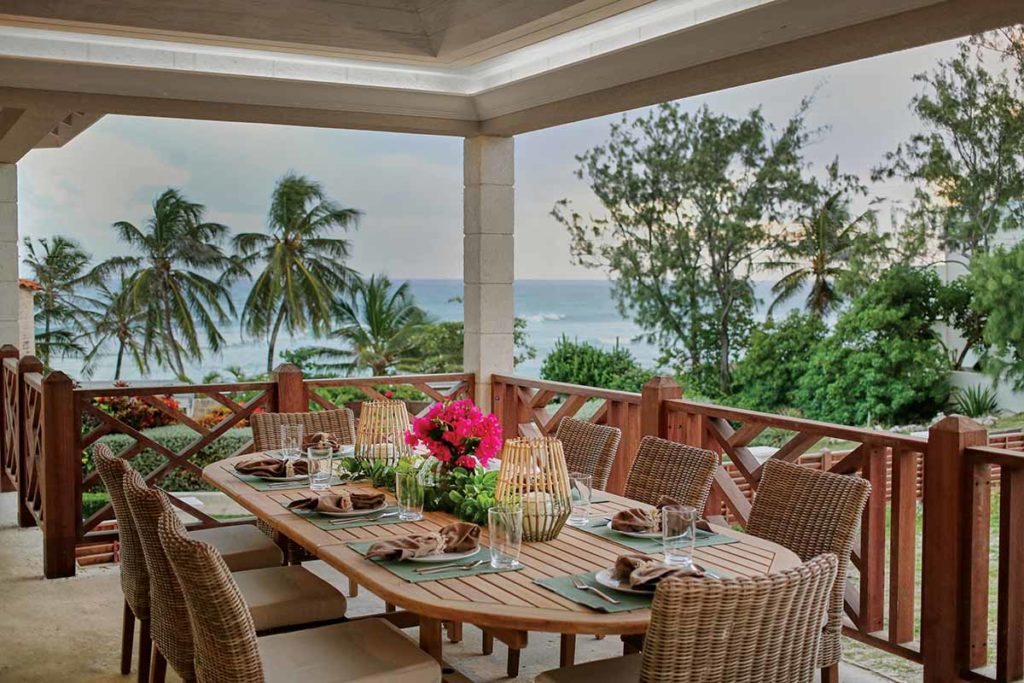 5) Sleek and Simple
These are key design elements for kitchens and bathrooms. In the average kitchen, the focus would be on storage but for short-term rentals, simple is key. By not providing open shelving or nooks, the space feels clean and restful. Ample counters allow for prep and socialising while the cabinets below house the essentials. By eliminating upper cabinets, Maia gave the kitchen an open feeling which keeps the focus on the view.
In the bathroom, every square foot counts. Washrooms are streamlined and functional, saving space for priority areas like the shower and vanity. Bright, light, simple colours and neutral accessories keep things feeling open and clean. By incorporating glass display shelves, double towel bars and a vanity with a deep drawer, function marries design.
Simplicity doesn't mean sacrificing sophistication; in both the bathroom and kitchen the use of tiles of different sizes and finishes adds visual texture and interest, allowing each room to tell a subtle story of its own.