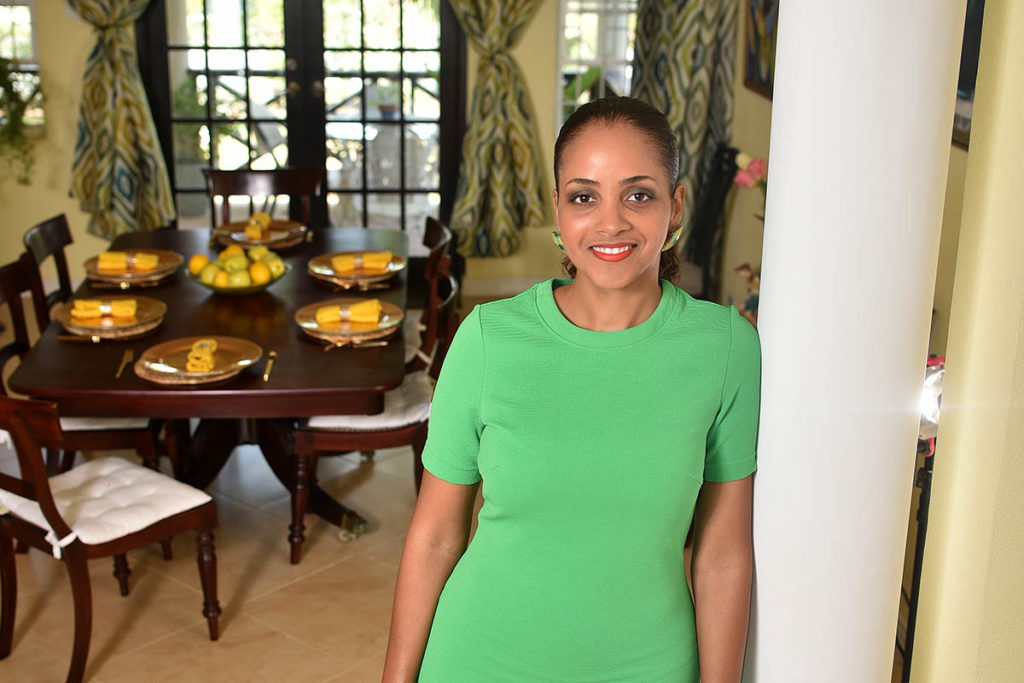 Melissa Browne is an innovative interior designer who wants to bring interior design to all of Barbados. Winning the 2018 Ashley Furniture Smart Homes Design Challenge in association with Harris Paints, has helped bring her work and company, MDesigns Interior Services, to the public.
Excelling in bringing clean, modern design to her clients, Melissa's design blog and her social media demonstrate her aesthetic with an emphasis on both function and colour. Browne found the Design Challenge, sparked her best traits. "To me an interior designer is a project manager; we are not just bringing a nice visual for the client but also ensuring that we are making the space the most functional, so that the client can enjoy the most out of the rooms as whole."
Throughout the island Melissa enjoys working with different projects and price points, "I want people to feel that design is not daunting or beyond their reach. Good design can be achieved with different budgets. I believe that sometimes a smaller space or budget actually forces designers to be more creative and effective and working with a brand like Harris Paints which provides quality products in different price ranges helps me to do that."
During the Design Challenge Melissa topped 23 contestants to become one of three finalists to complete a home makeover. It was here that she found her savvy for colour coupled with her experience with project management.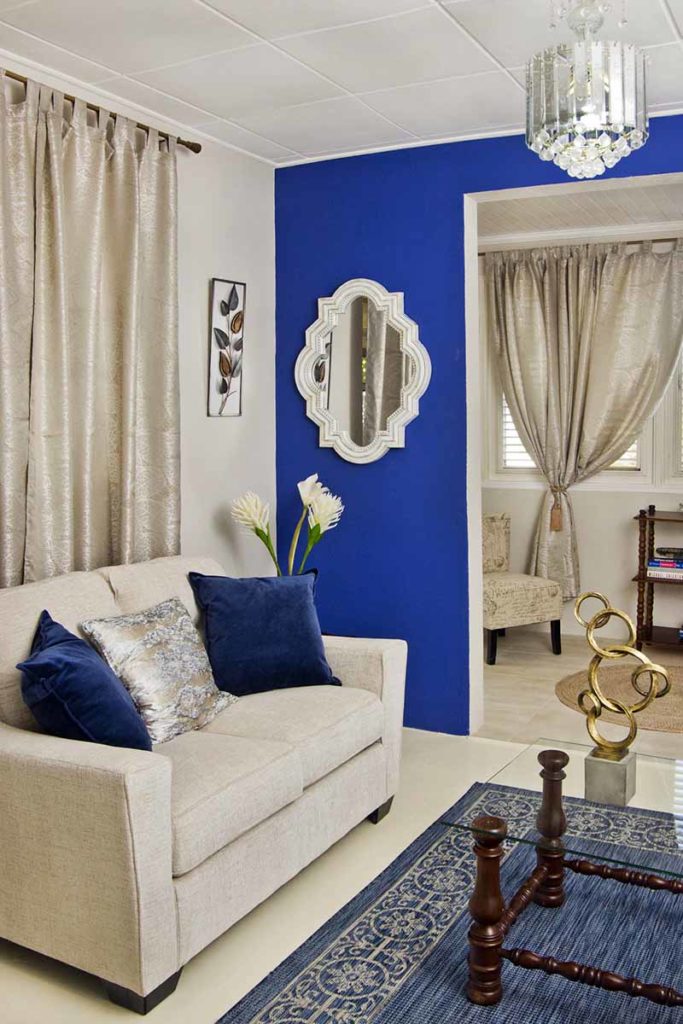 For the makeover Melissa transformed a two-room living space and bathroom. In the living area, the client initially wanted blue and neutral colours and all the accessories to be blue. Melissa proposed using two Harris Paint shades – a neutral, 'Polished 0209' which has a slight blue undertone, and then added vibrant 'Blue Highlight 0613' for the accent walls. She utilised the furnishings from the sponsors to make the space more modern but centred it on the owner's antique chaise lounge.
"The Challenge allowed me to learn a lot more about the range of Harris Paints products to solve problems, such as damp from a leaking window and how to use paint creatively to extend your budget. It's a real life saver! I used Harris Porch and Patio paint to uplift the floor in the colour "Sphere" which looked fantastic and was a very durable and economical solution.
Melissa believes the Challenge has improved her design aesthetic, "When I started I was a devotee of ultra modern, totally contemporary. But now I enjoy mixing the old and the new. I love taking pieces that have meaning for the client and placing it in a clean, modern space in a balanced way."