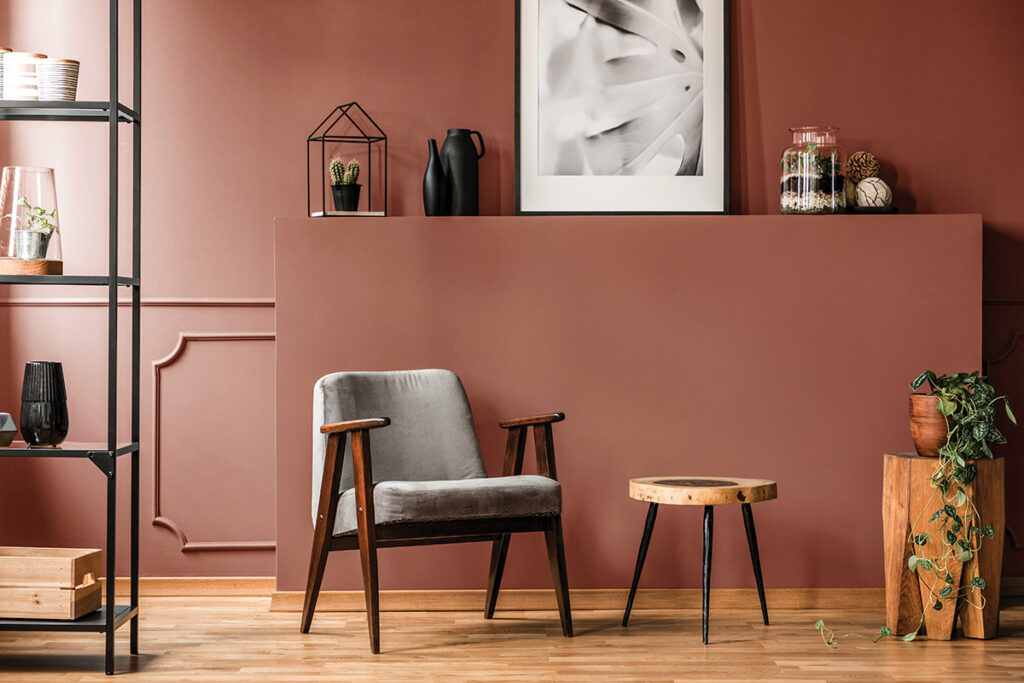 Nothing beats a mini makeover to refresh living spaces and present a new outlook on life. After a tumultuous couple of years and plenty of turmoil still evident in the world, colour palettes trending are all about comfort.
Earthy tones bring the outside in and help provide a sense of restorative balance and connectedness with nature. Warm tones like Caramel Candy tend to the soft and cosy and while deep colours like Vegetarian can still bring the drama, they are at the same time, cool, calm and reassuring.
More people are seeking to create a refuge from the stress and strains of daily life and emerging colours have a retro vibe as we nestle in nostalgia. This looks pairs well with simple furniture and natural textures in home décor like woven baskets, cotton throws and wood finishes. In an uncertain world remember to enjoy the now and don't be afraid to add colours that lift your spirit like sunny Lemon Surprise.
If you would like a personal home consultation with a professional interior designer to find colours that suit you, Harris Paints offers an exceptional package with a small deposit that is fully refundable with a spend of $250 BDS. Please contact info@harrispaintsonline.com or call Karen Beckles at 234-2108.