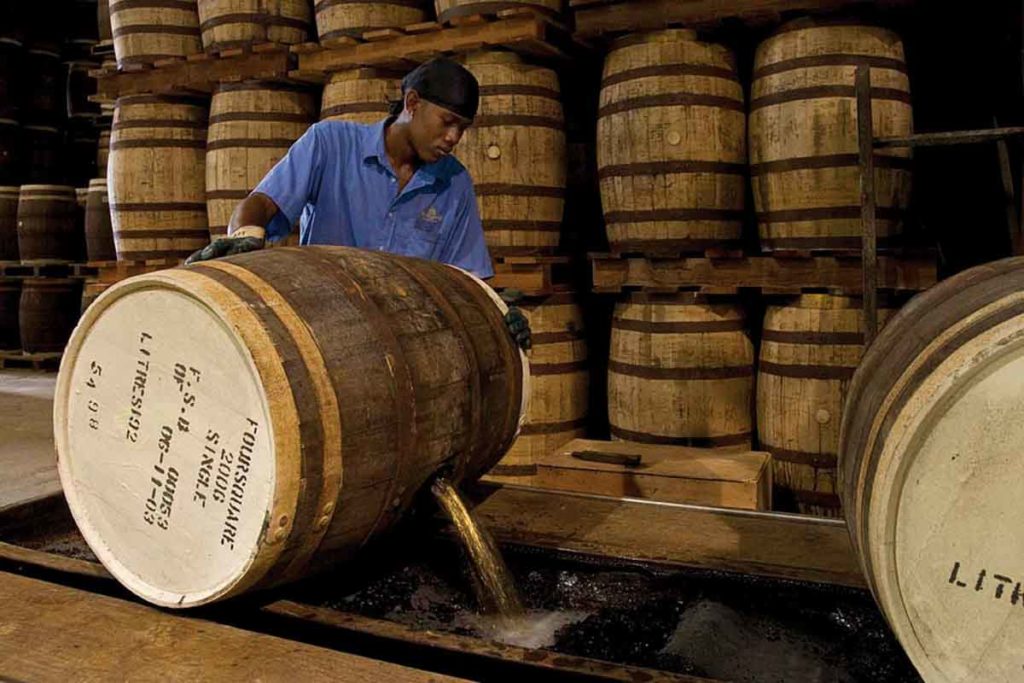 "People aspire to have good taste. It creates a sense of maturity," believes fourth-generation producer, Richard Seale of Foursquare Rum Distillery. He adds, "Bajan Rum is known to be soft, well balanced with characteristically vanilla, coconut and fruity flavours" creating a unique and playfully complex flavour profile. As the popularity of rum continues to rise, Richard wants Foursquare to lead the revolution with his selection of artisinal rums. Collectors are targeting artisanal rums for a significant profit and limited releases seem to have sparked a new trend.
Increased awareness and interest for both rum and the distillery is due in no small part to enthusiasts' exposure to artisanal rum for the first time. Given the trend, Seale wants to end blanket rum-classifications pointing out "you wouldn't find Fireball next to Macallan in the whisky section." Once exposed to 'real rum' one can taste the difference and fully understand. Further education about previously hidden 'additions' like sugar and flavourings prevalent in mainstream spirits is critical.
The latest chapter in the Foursquare story has refined rum connoisseurs waiting with bated breath for their much anticipated, new single blended rum – Destino. Destino translates from Spanish as 'destiny or fate'. The name was inspired by the shared direction of Seale and Luca Gargano of Velier, an Italian premium spirit distributor. It is a 14-year old rum aged in ex-Madeira and ex-Bourbon casks, and released at cask strength 61%.  "There will be 2,600 bottles will be on the market very soon," Seale teases.
This release comes hot on the heels of their trifecta of awards as Rum Producer of the Year (2016, 2017, and 2018) at the International Spirits Challenge (ISC). London-based ISC is one of the oldest and most prestigious spirit competitions in the world. Rum categorisations are based on methods of distillation as the main point of distinction after the source of fresh cane juice and molasses are considered. Momentum for the company doesn't appear to be slowing. They are currently shortlisted for the International Wine & Spirit Competition (IWSC) Rum Producer of the Year Award 2018.
Seale, unsurprisingly, has gained a reputation as a maverick. He has also gained urban myth status amongst his peers, rum festival goers and shows' organisers. Stories quickly spread of him measuring unsuspecting competitors' AVB/sugar levels with a digital density meter. Considering his evangelical dedication to changing rum classification,  so 'flavoured' mass-produced brands aren't alongside artisanal premium fare, he admits there may be some truth to those tales. Asked to describe Foursquare's premium rum-making process, he simply says, "Take your time."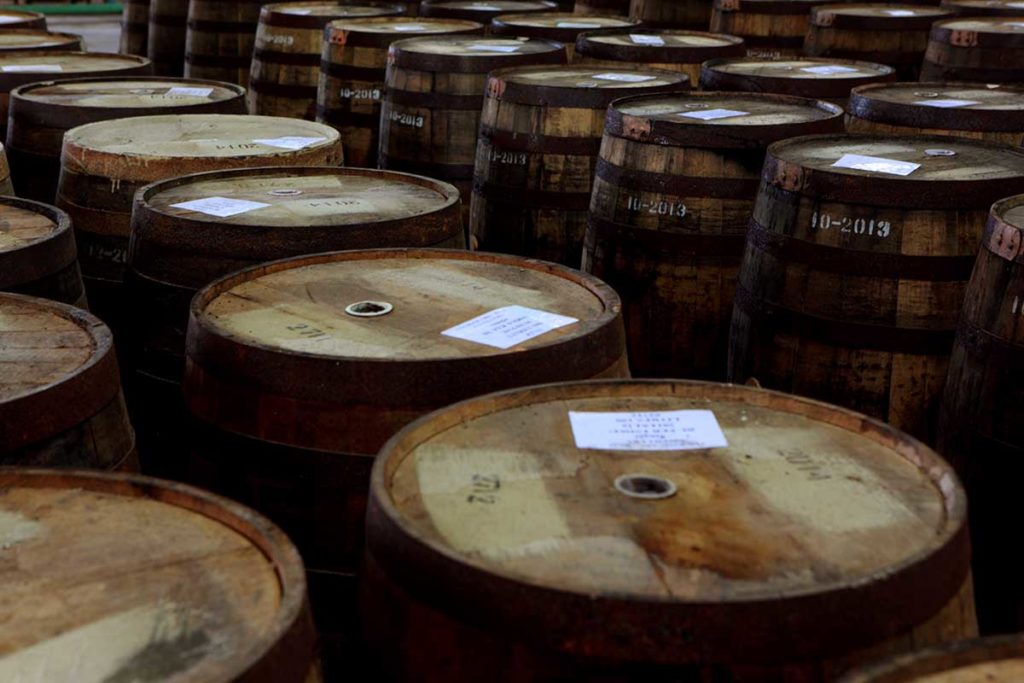 Seale's vision stems from Foursquare's heritage. As the great-grandson of the original Reginald Leon Seale who founded the company in 1926, Richard Seale was born to make rum. The Seale family began acquiring rums from Bajan distilleries including Doorly's, then blending and selling it under the R. L. Seale name. The discovery that Doorly's was pure heavily influenced him. "You must not sell sweetened or flavoured rum as… rum," Seale explains. "Consumers can be fooled to believe the sweetness is a mark of quality," it is not. By the mid-1990s the company, then led by his father Sir David Seale renovated a sugar factory whose oldest building dates from the early 1700s. Foursquare, the name of the factory inspired by the square pond in the area, was a sugar plantation as far back as the 16­­­­th Century. The historic brand has grown from traders to distillers, with Richard being the first in the family to distil rather than purchase rum. As both master distiller and blender, his method – distilled in a blend of the traditional pot and column stills – produces rums unadulterated with added sugars.

High in quality with absolutely no artificial sweeteners, Foursquare rums use the purest ingredients including natural molasses from the sugarcane plant. They use one common fermentation set, so the variation in flavour comes from distillation and ageing. Seale explains, "We can create much more complex rums because of our distillation combination, without the column stills we couldn't get as balanced a spirit and without the pot, we wouldn't get the same depth of flavour." This combination is one of the fundamental differences between rums from Barbados – or from Foursquare specifically – and other territories. Another main differentiator between Caribbean rum and European spirits is the warm climate; ageing happens much faster here.