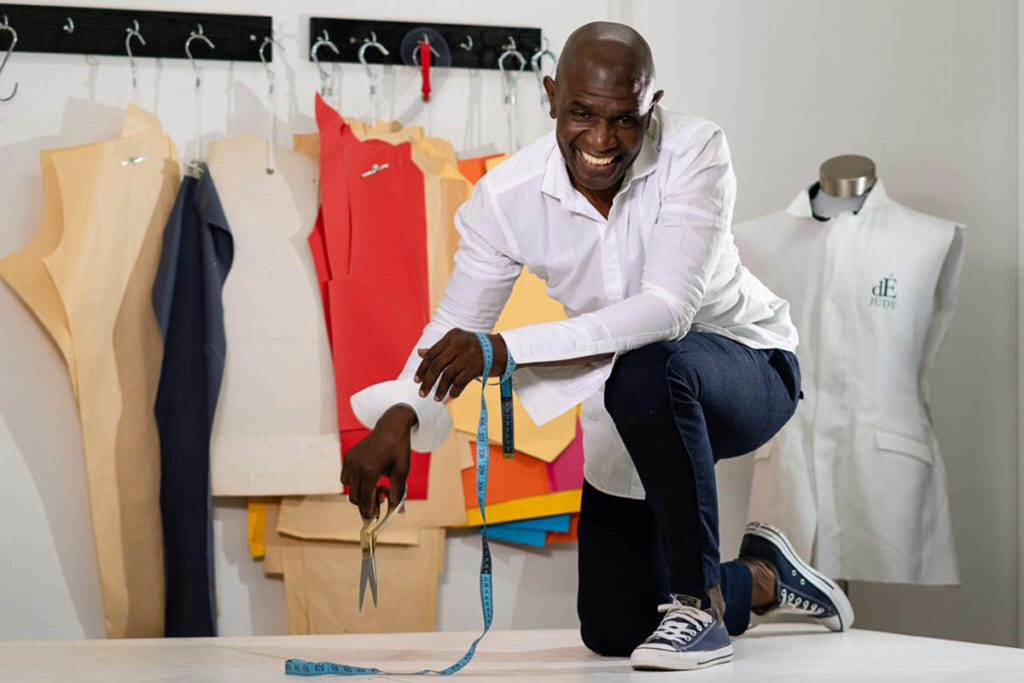 Award winning Barbadian fashion designer Rykardo de Jude of RYKII DE JUDE is breaking into the Canadian market, taking his designs to the runway in Edmonton, Alberta, from July 31 to August 7, 2019.
For his debut, he will be supporting the Friends of Barbados Association Edmonton (FBAE) as it leads a Caribbean marketplace pavilion for Edmonton Heritage Festival, a three-day event featuring the "smells, sights and sounds" from 100 countries and cultures in 73 pavilions.
With an overall goal of creating working relationships with "players in the fashion industry in Western Canada" and breaking into new markets, de Jude will focus his showing at the festival on his designs influenced by the Caribbean, some made from the luxurious sea island cotton which was first found in Barbados.
Plans are also in the works to produce a pop-up fashion event where he would connect with those in the industry where he would present to a more targeted audience.
Edmonton hosts the semi-annual Western Canada Fashion week as well as other notable fashion shows and presents a unique gateway into the country's world of fashion. De Jude, who has showcased at New York Fashion Week and Urban requires additional sponsorship as he seeks to open doors for himself and other Barbadian entrepreneurs.
Sponsorship opportunities are available at different levels.
Contact info@rykiidejude.co.uk to be a part of this endeavour or for more information.