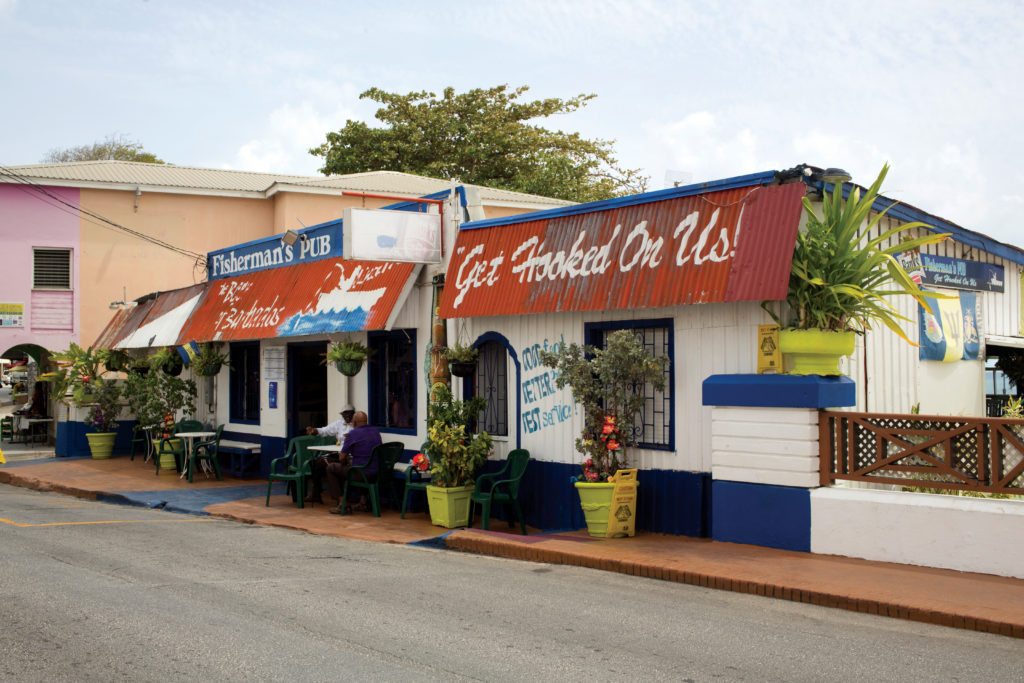 By Andrea Lown 
'Good food, Better prices, Best service!' might be the painted slogan that greets guests of Fisherman's Pub, but owner Clement Armstrong lives by another motto he hopes people will take to heart – "People is love."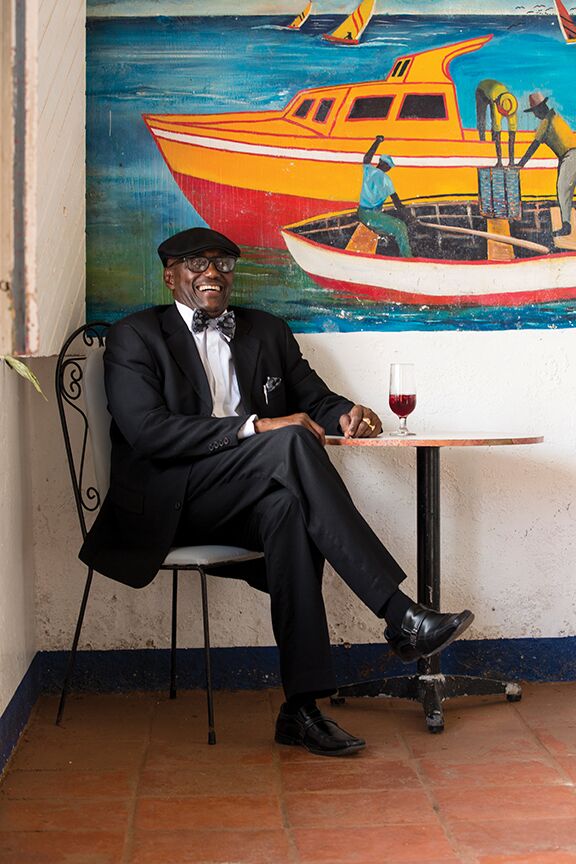 Three generations of his family have spread love in the Speightstown community for the last 82 years serving amazing meals and providing a place to gather. Clement, better known as 'Junior', has been the restaurant's steward for 46 years and counting. He works happily every day to create a relaxed and authentic eatery open and welcoming to all, locals and tourists alike. He says, "the biggest mistake is to separate tourists and locals," and believes the people of Barbados are what gives his island an advantage.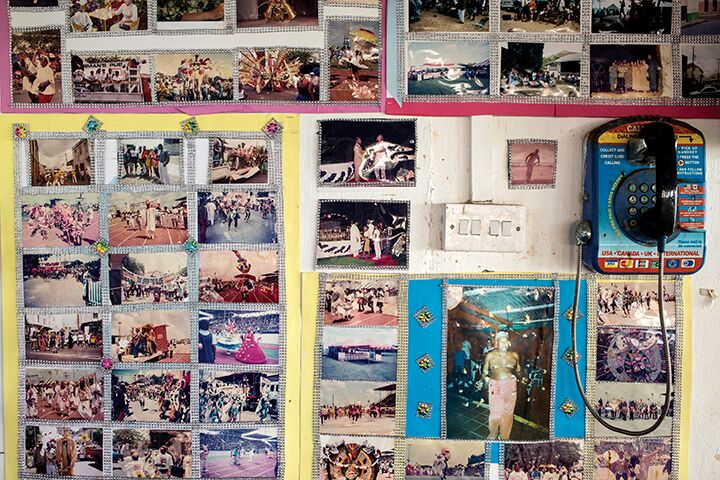 As soon as you walk in the door there are obvious touches meant for the local crowd and repeat visitors. From pictures and posters of local legends to school sporting teams, the entryway is laden with lessons in both history and current events. This collage of memorabilia along with his signature bow tie sums up Clement's joie de vivre. He lives in constant celebration of his people and his country and wishes his fellow nationals would do the same rather than focusing on what might be missing. Visitors to the island are equally enthralled and put at ease as they enter. They may not realize it, but Clement has made many small adjustments to ensure their experience is comfortable. For example, the menu reads 'Macaroni and Cheese Pie' to describe the all-time favourite dish in more familiar terms.  While the menu changes daily, top picks such as plantain, flying fish, rice and peas, and the macaroni pie are always available. 
Clement's strong sense of community is deep rooted in his upbringing. Although he was born in Trinidad, his Barbadian mother instilled a vivid ideal of what it meant to be a Bajan. At seven years old, Clement would visit Barbados for the first time to attend the funeral of his Uncle-in-law, Leslie Graham who founded what is now the Pub in 1939. As a spirited young boy, he did not want to leave. Perhaps when ten generations of your family have made a place their home, the gravitational pull is too strong to resist. After some convincing, it was decided that Clement would get his way and stay in Barbados with his Aunt. Even today he credits Speightstown and the people of the community for raising him.  
After the passing of his Aunt, Clement's parents moved back to Barbados to care for him and the restaurant. He laughs and remembers his Dad saying, "you are not going to be a doctor or a lawyerˇ, you better come work here with me."  Regardless of his secondary school results, Clement's test scores in the school of life speak for themselves. He excels at whatever he puts his mind to and is never afraid to roll up his sleeves, think outside of the box, or speak up.  
In 1972 he represented Barbados in hurdles and has always been involved in other sports. He would go on to be President of the Bristol Cricket Club encouraging another generation to experience what it is like to be part of a team. For two decades Clement also led the Speightstown Kadooment Band. The band won numerous awards throughout the years while effectively advocating for their ideas and concerns at the time.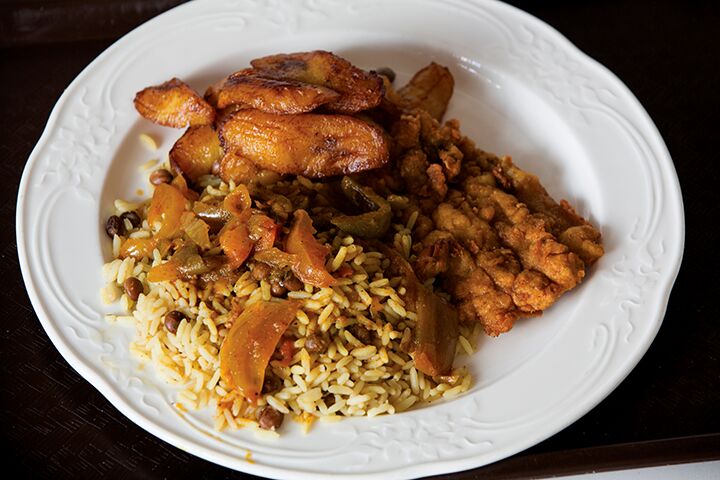 "Dinner was on point, plus the view was beautiful, waves were crashing right at our table!" says one happy customer. While his patrons marvel over the oceanfront location of the Pub, Clement is happy to serve up some of the town's history to those interested. The small stamp of beach tucked between the restaurant and the jetty is now home to sunbathers and picnic-style meals. Many incarnations earlier, the jetty marks what used to be Barbados' main port before moving operations to Bridgetown. In 1649, this area was part of Fort Orange, one of many small forts along this section of coast that fought off attacks by George Ayscue, sent to Barbados by Oliver Cromwell to quell the uprising in Barbados against him.  
Centuries later, Speightstown is experiencing somewhat of a revival. Some describe the town as neglected and run down while others praise its authentic charm. Either way, everyone agrees that Fisherman's Pub remains a beloved mainstay. Clement has his own ideas for how the town should navigate its way through change including some that look back in history to solve today's challenges. "With the beautiful West Coast that we have, why can't we bring people from Bridgetown to Speightstown by water taxi?" he asks. More expedient by sea, this is the same route that schooners sailed for hundreds of years transporting goods to and from the capital.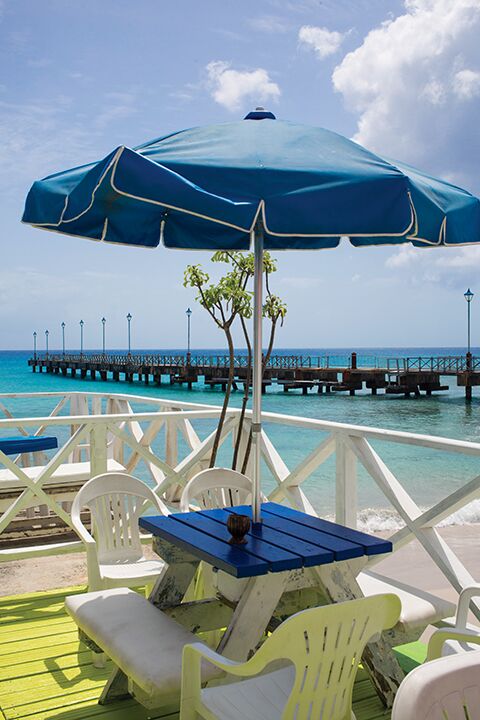 Regardless of how you reach Fisherman's Pub, your first visit likely won't be your last. One couple diving in to their steaming plates of Creole fare took a break between mouthfuls to exclaim, "We loved it so much, we've been back three times already!" The ever-changing menu includes pepper pot, cou cou and flying fish, peas and rice, sweet potatoes with lamb, chicken dishes and more, all of which could easily contend for the best on the island. If you are visiting Barbados, take a cue from the locals and grab a mini of XO, a bowl of ice and your favourite chaser to savour while you enjoy the views and most importantly the company around your table.