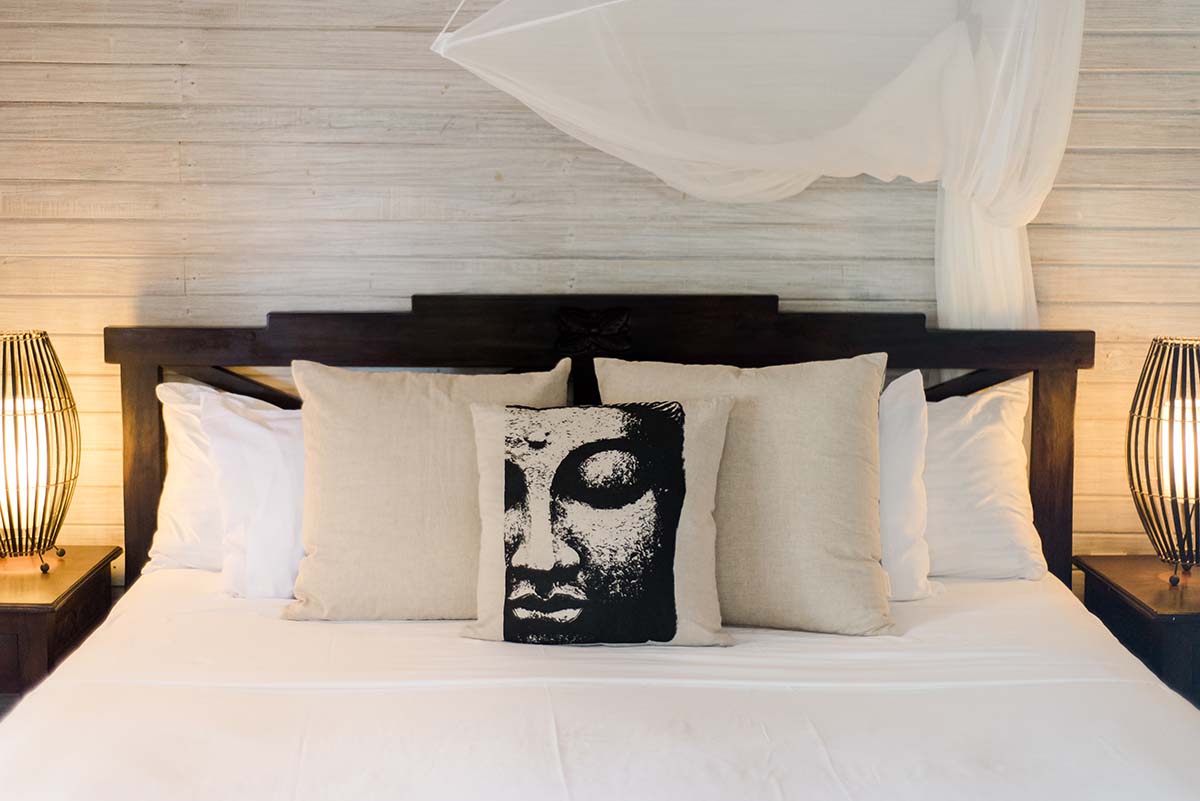 Maryam and Kyle Taylor, owners of the former Sea U Guest House, now renamed ECO Lifestyle and Lodge, refuse to concede to any easy route to protecting our environment and take into account every potential measure, big or small, to create an eco-friendly retreat for their guests.
In 2015, the Manhattan couple uprooted their family from the hustle and bustle of their big city lives, and traded it in for the laid-back luxury of Barbados. Although the transition proved to be momentarily overwhelming, it was nothing that a tropical sunrise couldn't fix. Completely convinced, they spent the following year adjusting to their new home before putting in their first bid for the Sea U Guest House. In two years time, and in perfect alignment with their dream for a more natural way of life, they immediately began the renovation and rebranding.
Nestled on the peak-side of the east coast, ECO boasts 180-degree views across the untouched coastline of Bathsheba beach. This view, completely hidden away by the hotel, is revealed upon walking through narrow stone paved path, cozily intertwined between the buildings. Opening up into a lush garden area, between sloping terrains of palm and coconut trees, is a backdrop of postcard blue seas.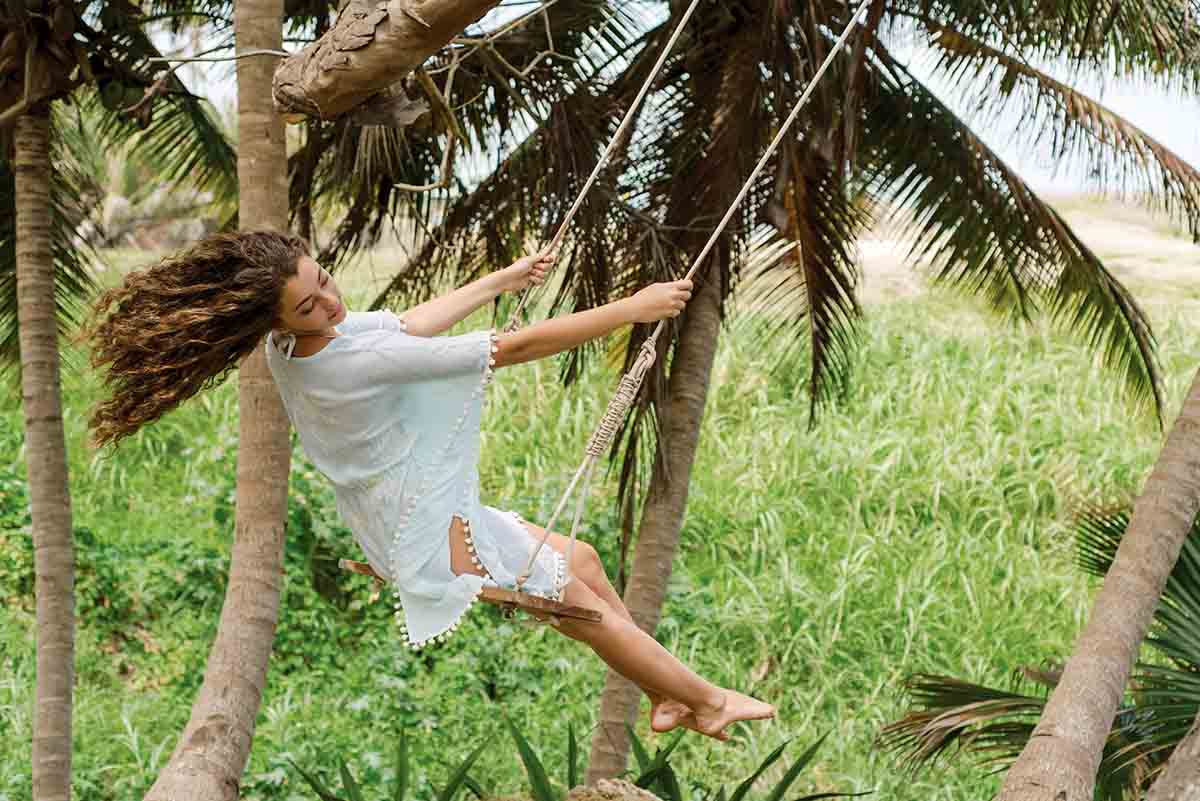 With concerns to green technology, the two are striving to go as off-the-grid as possible. Taking advantage of the east coast breeze and sunny climate, wind turbines will be introduced as a renewable energy source (if allowed by the new government), alongside existing solar panels currently used for water heating. Budget pending, there are also plans to install locally supplied atmospheric water generators, which are capable of producing up to 15 liters/per machine of pure drinking water daily. The couple also hopes to introduce electric car shuttles as part of their hotel package in the near future. This will be used for escorting guests to and from the west coast 2-3 times weekly, supplying a means of experiencing two very different, yet engaging parts of the island without the added carbon footprint of traditional vehicles.
Every item provided or used onsite is guaranteed to be plastic free, with the goal of preventing environmentally threatening waste matter from piling up in landfills or threatening marine life. The plastic free agenda includes measures such as, decomposable food takeaway containers, bamboo straws and toothbrushes, and tinned sunscreen. The refurbishment of the hotel flaunts a variety of decor composed of up-cycled materials, ranging from small items such as lighting pendants and drinking glasses made from recycled bottles, to larger tables and headboards crafted from foraged pieces of abandoned mahogany. These developments have placed ECO on track to be platinum certified for Green Globe by 2019.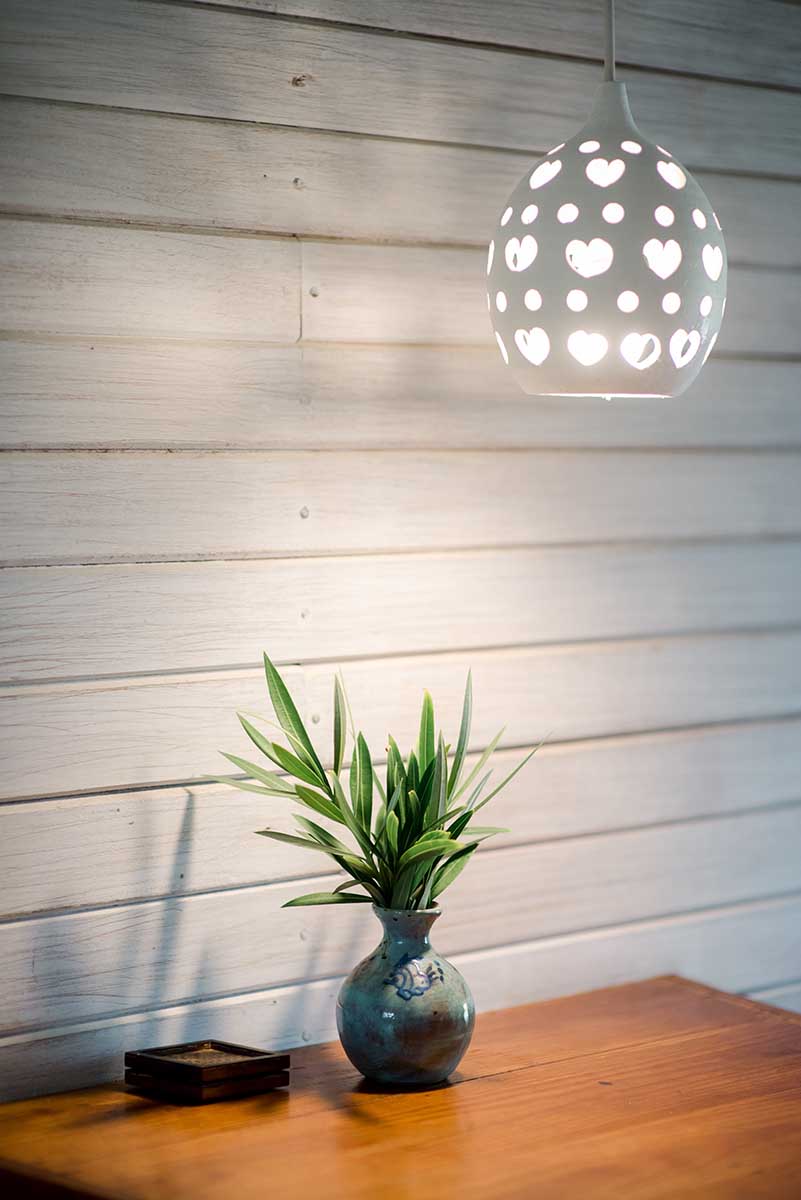 A key priority for this eco-friendly couple has also been to source local products whenever possible, from small farmers, fishermen, craftsmen and entrepreneurs. These products are featured in different ways throughout the daily routine of staff and guests.
A day in the life at ECO can be imagined as an early wake up call courtesy of chirping sparrows in lieu of phone alarms, and sips of coffee on a balcony hammock amidst a vibrantly painted sunrise. Restaurant catered meals, courtesy of head chef, Alisha Dawn Stoute, are a perfect echo of sustainable living, with the menu showcasing locally farmed produce and foraged foods through a strictly plant and fish based cuisine. Whether grabbing a bite to eat on the restaurant's boho-chic, cliffside deck, or picking up one of ECO's handcrafted picnic lunches for a day at the beach, you are ensured only the most eco-friendly meals. Afternoons can be spent enjoying a hike through an ECO-route designed to enrich your senses with the scent of growing herbs and medicinal plants, or a soul cleansing yoga class overlooking Bathsheba's rugged coastline, often while watching the sun set in the distance. Your evening can consist of casually sipping organic wine while laying beneath the stars with your significant other, or a healthy dinner with friends, backed by musical entertainment.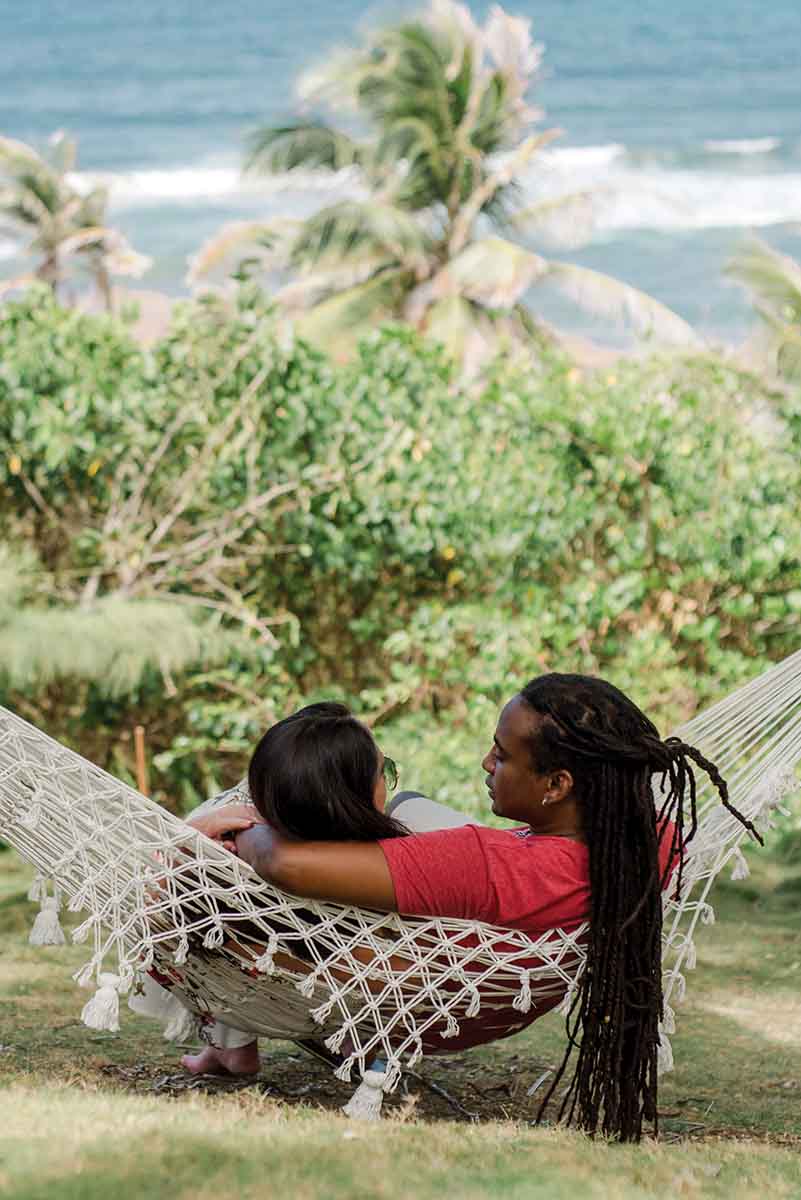 The restaurant will be opening its doors to the public in summer 2018, offering eat in and takeaway pizzas and picnics, as well as to-go coffees, giving locals a new summer liming and dining spot. Whether looking for a relaxing retreat to unwind from your hectic work life, or an island playground to exhaust some pent up energy, rest assured you can have your island getaway with the added benefit of supporting the preservation of our natural environment— all at ECO.
By Michaela Gomes