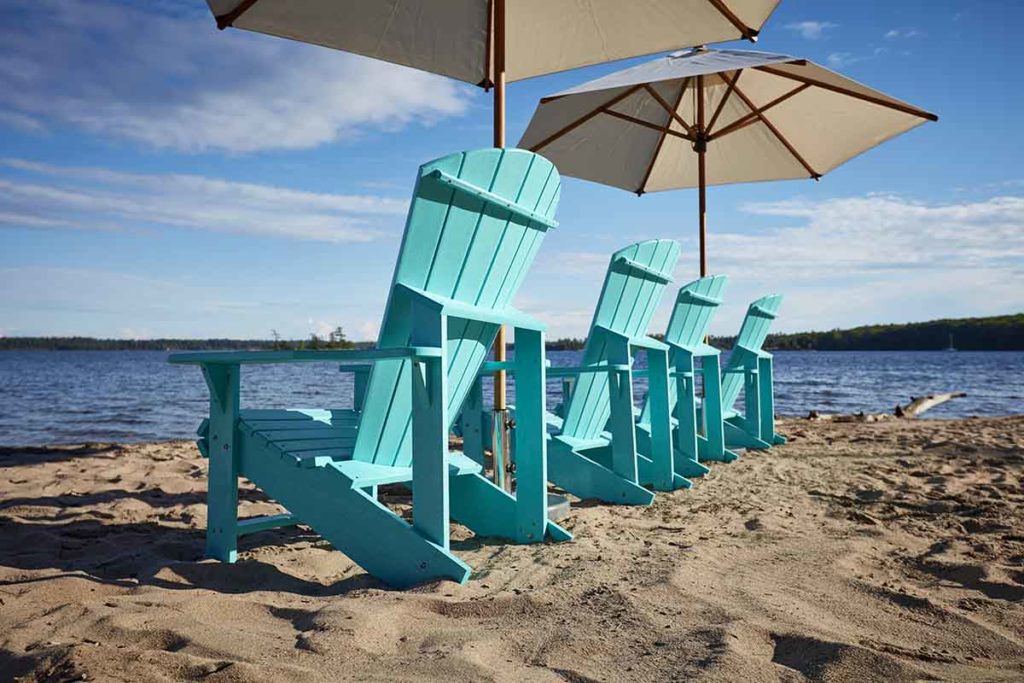 At the moment there is tremendous focus around the world on the environment. With rising temperatures and sea levels it is clear that something must be done urgently to protect our fragile planet. There is no better time to 'go green' than today. We see this trend almost everywhere – recycled bottles, recycled paper, and yes, recycled plastic. In the outdoor furniture industry, many companies have started producing recycled plastic products. ECOSTYLE Living is the exclusive distributor for CR Plastic Products Canada. Finally Barbados has access to durable high quality outdoor furniture.
The environmental and financial benefits of recycled plastic furniture are extensive. The furniture is constructed with up to 100% recycled plastics. For example, it takes 579 milk jugs to create one Adirondack chair. Of course, diverting materials from landfills and oceans is only the beginning.
Recycled plastic furniture is virtually maintenance-free, all you have to do is bring it home and set it up the way you like it. It also requires no painting or staining and is rust-free, unlike other materials. As the furniture is extremely low maintenance, it is especially popular for those with commercial and rental properties. It stands up to plenty of daily use without the headache of constant repair and replacement.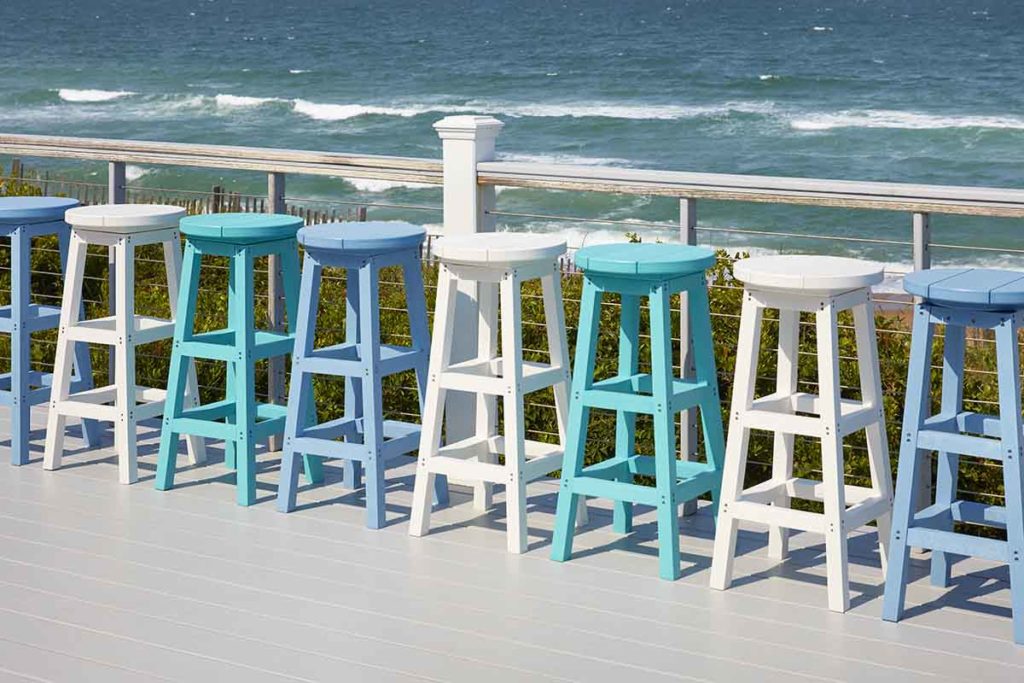 These same qualities also make it perfect for the harsh Bajan sun and sea spray. All furniture is 100% waterproof, UV resistant and won't fade. Products come in a wide array of colours, are impervious to insects and bacteria, easy to clean and are resistant to mould and mildew. Plastic furniture also does not rot, crack, chip, peel, nor splinter like wooden outdoor furniture.
The process of producing outdoor furniture made from wood or steel damages the environment, but the same cannot be said with recycled plastic. So, if you are an advocate of nature, this is your best choice. With every piece of plastic furniture purchased you are contributing to saving our planet.
There is no compromise of comfort for durability. Comfort is definitely a priority with all the products ECOSTYLE Living carries. The ergonomically engineered seats create ultimate comfort in your outdoor furniture. All styles from dining sets, benches, loungers and Adirondacks leave you feeling relaxed and comfortable.
Celebrate the fun and splendour of outdoor living with colourful styles to suit every décor. Visit ECOSTYLE Living online to view the latest collections.