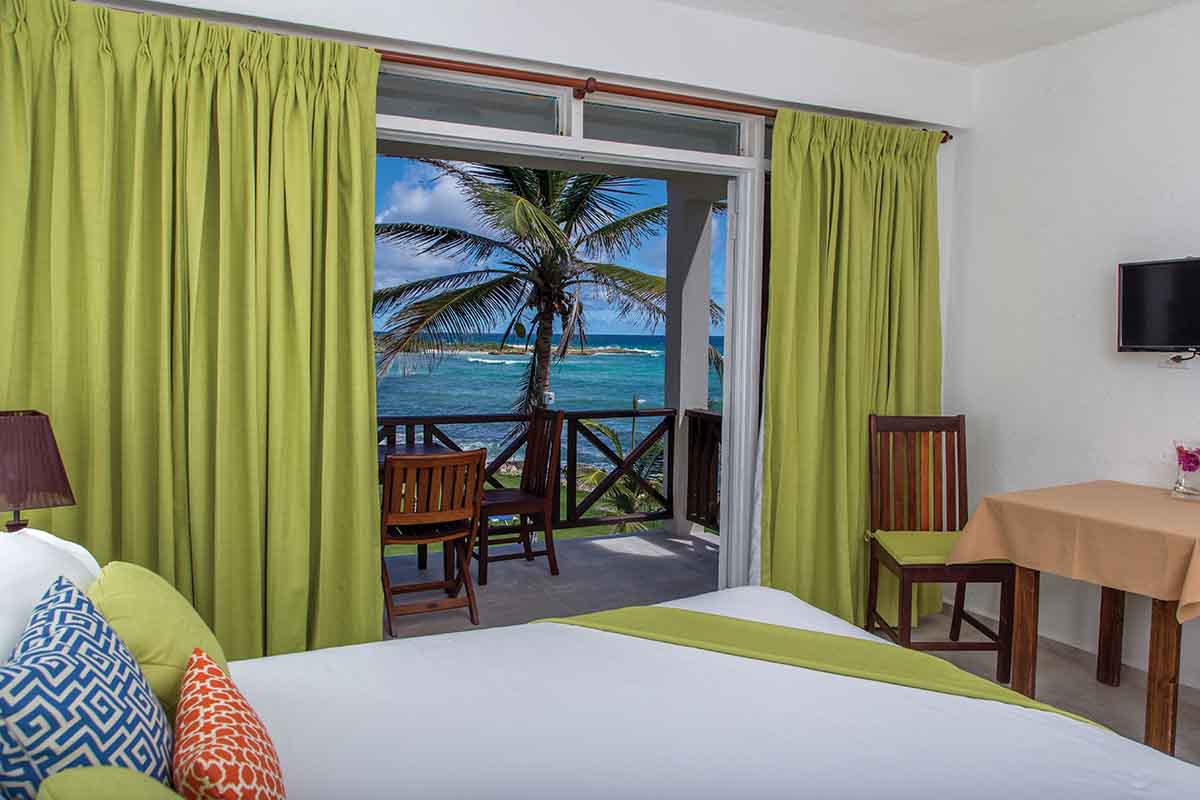 Barbados' most authentic farm to table experience is located at the serene and naturally beautiful Ocean Spray Apartments in Inch Marlow, Christ Church. The rustic seafront garden setting of the hotel restaurant, Mamu's Café, is the ideal setting for a healthy,
Coco Hill Forest, located on Richmond Road in St. Joseph, is a 53-acre forest that employs organic, permaculture and vertical farming methodologies in a mission to preserve the heritage of Barbados as well as improve the country's food security. It is the owner, Mood Patel's objective for the forest to eventually sustain the hotel restaurant, and it is well on its way.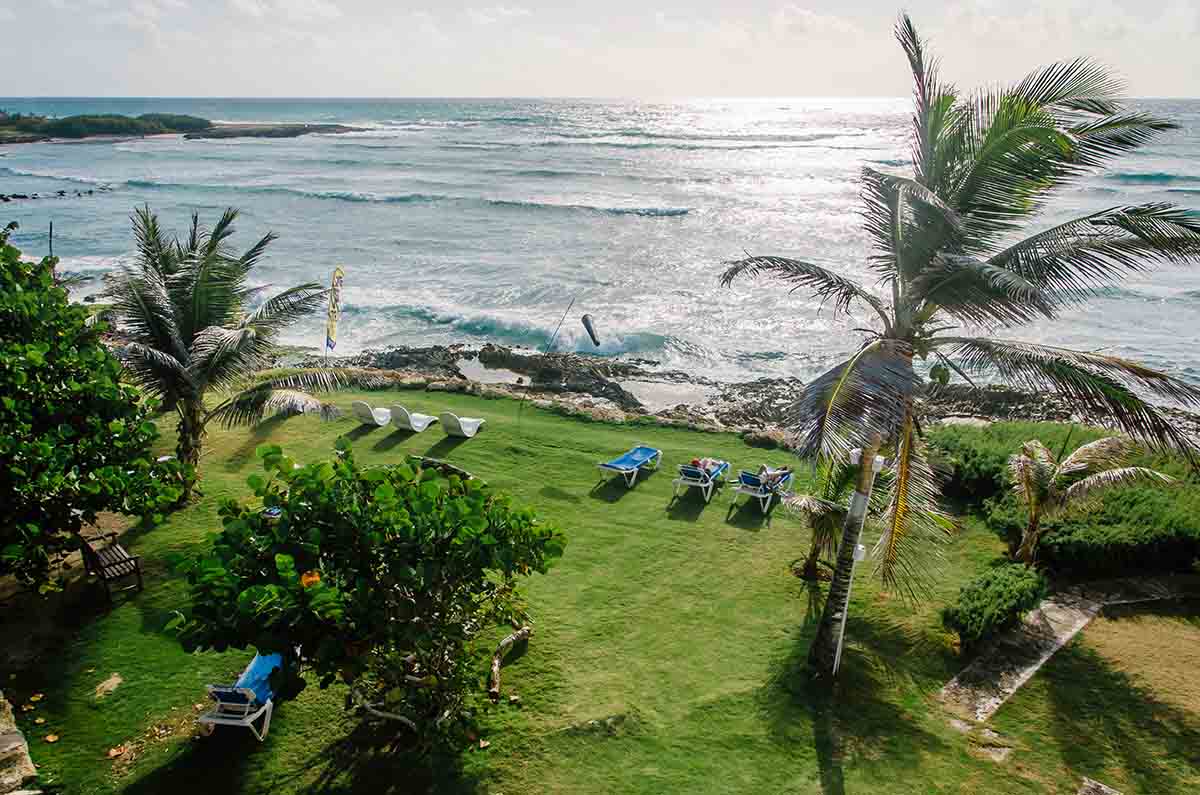 The lush landscape of Coco Hill Forest features bamboo groves, hundreds of royal palms that extend up to 120 feet in a cathedral formation, "secret gardens" and tree ferns. There are also numerous varieties of fruit trees, vegetables and other plants including coconuts, bananas, coffee, cocoa, pineapples, sour sop, mulberry, edoes, mushrooms, herbs, spices and medicinals. The farm raises chickens that supply the hotel with free-range eggs.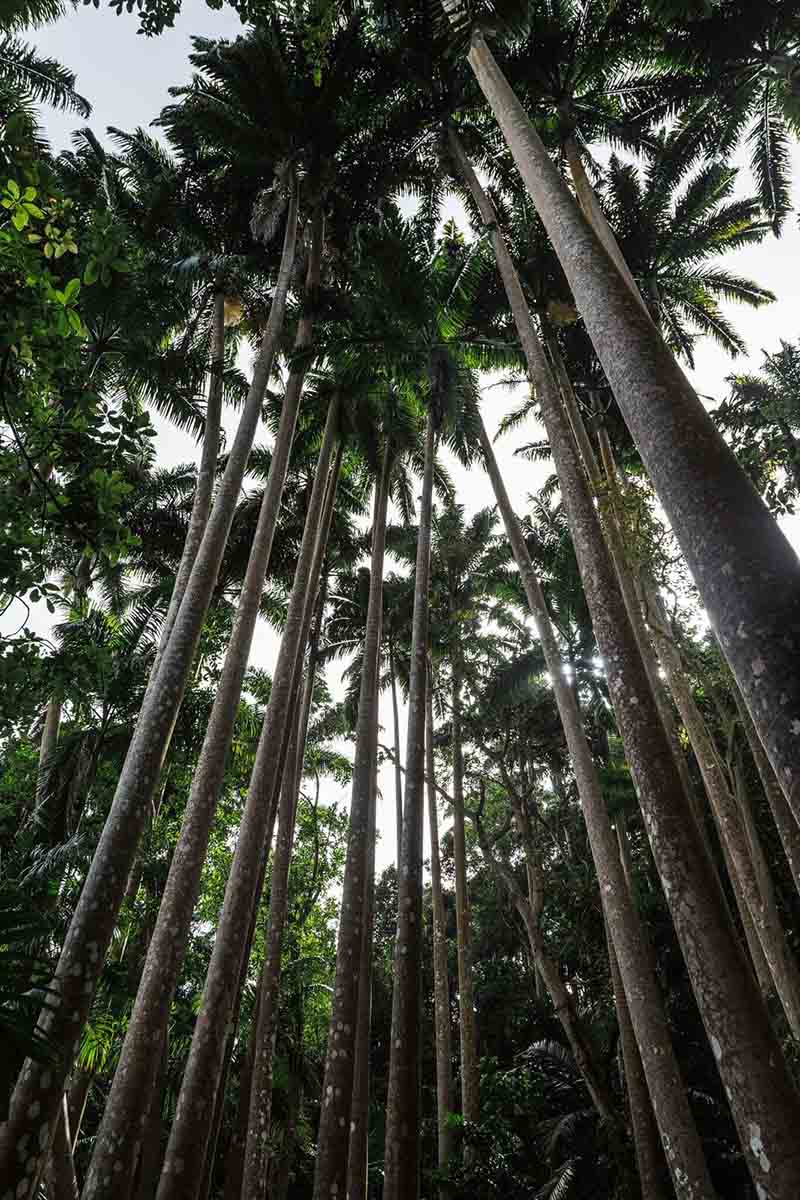 A combined Coco Hill Forest and Ocean Spray experience provides visitors with the true benefits of Blue and Green Therapy. Green Therapy is achieved by walking through the lush forest breathing in the oxygenated trade winds from the Atlantic Ocean and learning about Barbados' tropical flora and "bush medicine". Visitors can experience Blue Therapy laying out on the Surfer's Point Beach, enjoying water sports such as surfing or kite surfing, or enjoying the vista of the beautiful South-East coast from the deck of one of Ocean Spray's modern rooms.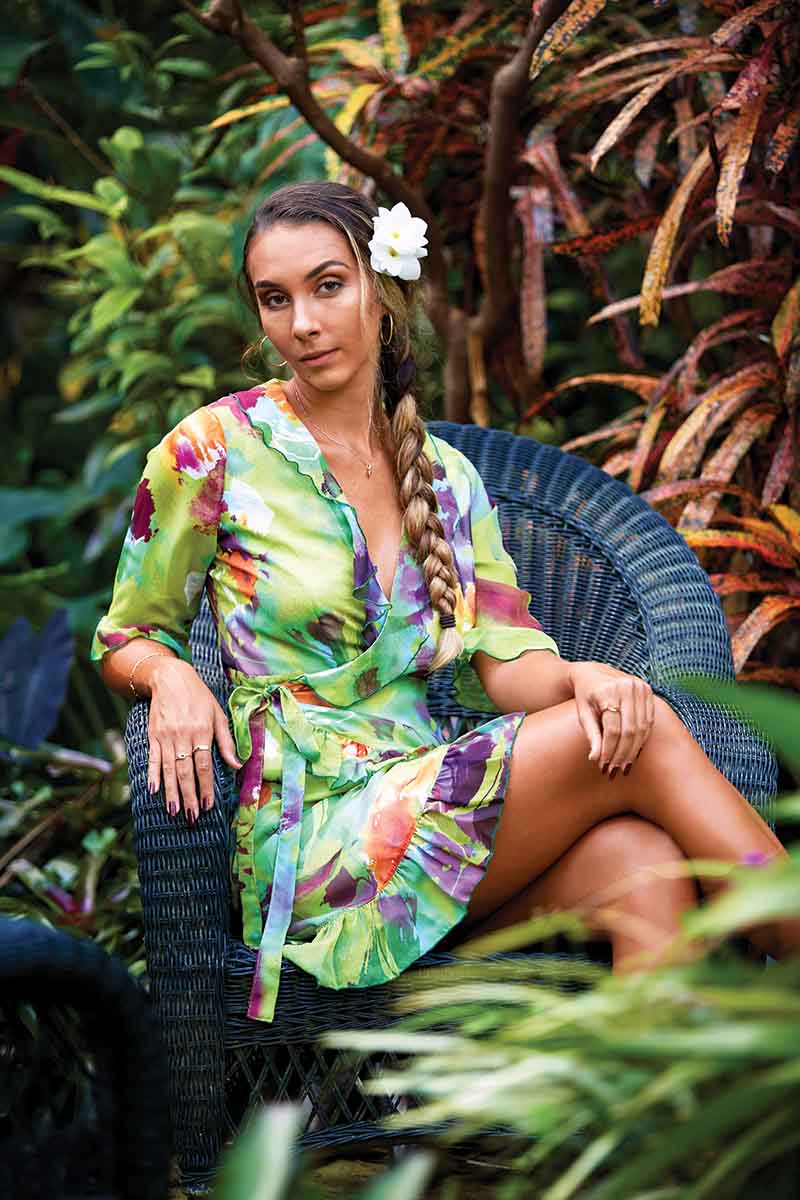 The latest member of the Ocean Spray-Coco Hill family is Seafrina, an exclusive line of women's wear from local designer, Maryam Patel. Seafrina boutique sits on the Ocean Spray property and fits in well with the "locally-made" philosophy of the Ocean Spray-Coco Hill brand.
Contact Ocean Spray Apartments: 1-246-428-5426 or
info@oceansprayapartments.com
Contact Coco Hill Forest: 1-246-235-4926 or cocohillforest@gmail.com