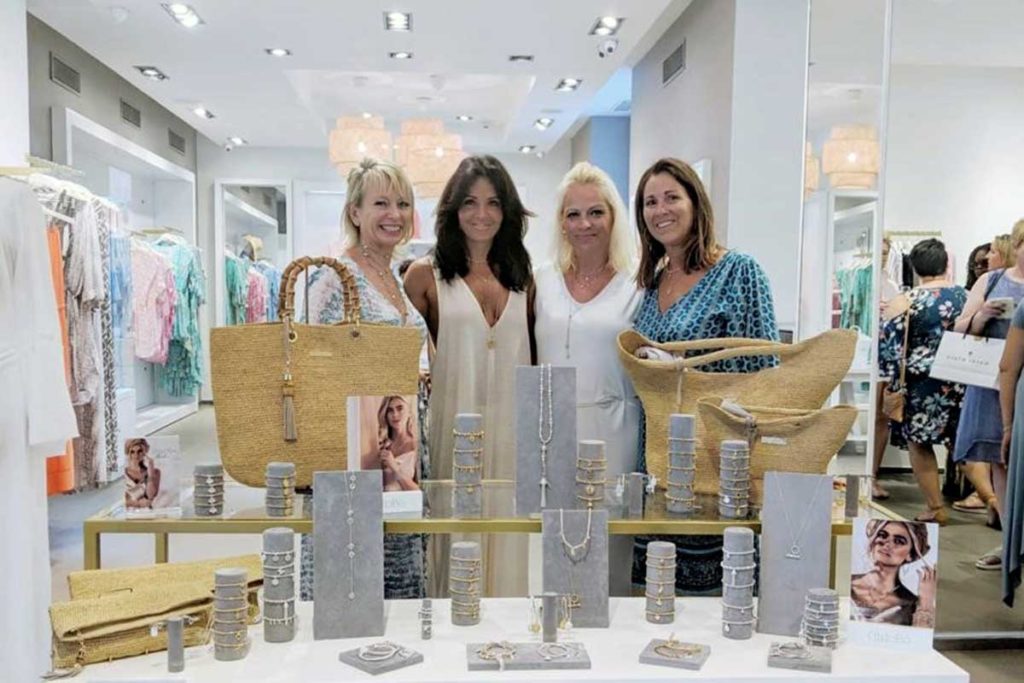 We recently had the official launch of ChloBo now being stocked in Heidi Klein Barbados. This was a particularly momentous occasion for the brand as ChloBo founder, Chloe Moss, has deep connections to the island. Both Chloe's mother, Sue (the brand's design director) and her grandparents are Barbadian. Chloe's frequent visits to Barbados have inspired a number of ChloBo collections. The special memories made from visiting her grandparents and cousins are times she treasures.
The Heidi Klein Barbados store, owned by Rebecca Pitcher seemed the perfect fit for the jewellery brand, the luxurious beachwear and bohemian jewellery complimented one another beautifully throughout the store. A number of guests attended the event, including current Miss Universe Barbados, the stunning Meghan Theobalds. Music also created the dreamiest ambience, courtesy of the fabulous DJ D.Luxe, whilst canapes circulated and Prosecco flowed.
Guests gained a deeper insight into the sentiment and meaning behind the jewellery brand whilst the ChloBo team were on hand to offer styling tips and stacking ideas. A luxury raffle had been running in the week building up to the event. Butterfly Boutique and Heidi Klein Barbados customers were given a chance to win the ultimate ChloBo Splendid Star look, which was worth over BDS $4,500. One lucky winner was announced at the end of the successful event.