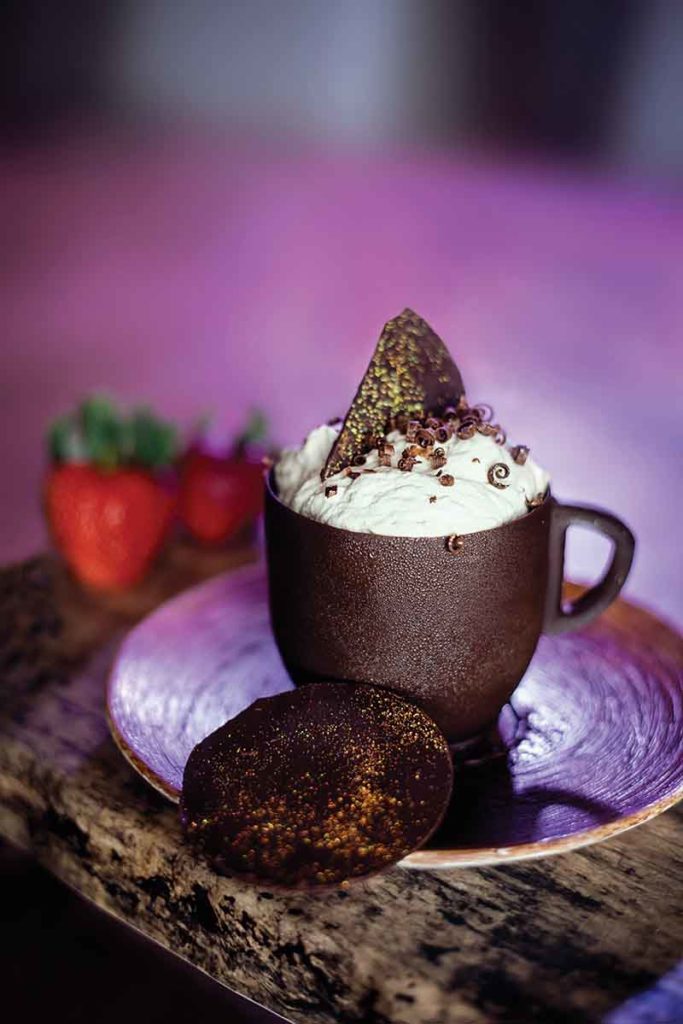 We are spoilt in Barbados. When you look at our dining options, it is clear why those in the know have awarded us the moniker of the gastronomic capital of the Caribbean AND one to watch on the global food scene. From street food to haute cuisine, we pack a punch in every category. In any conversation about the top end restaurants in Barbados one name always pops up early; Larry Rogers.
Born in Barbados this chef and restaurateur has spent many years working in the USA, UK and New Zealand. Since returning to his native home, he has launched some of the island's most iconic restaurants such as Cin Cin by the Sea, La Terra, Olives Bar & Bistro and Primo Bar & Bistro. With each venture, he has constantly elevated the standard of Barbadian food and service to world class.
Much of the buzz on island at the moment is about the latest restaurant by Larry and his wife and creative partner, Michelle. The much-anticipated Dockside at 13°/59° opened mid-November. The restaurant's 'Bistronomy' theme is best described as using the finest fresh ingredients to create comfort food using classical techniques. Top this off with a stunning uber chic waterside setting, and you have the making of a culinary experience on par with any you would get in cities across the world.
I meet up with the ever-moving chef at the new restaurant in between meetings to talk food, Barbados, and plans for the new place. As it is our Rum Issue, I asked Larry to make one of his favourite desserts for me where our national spirit is featured. He smiles cunningly and says, "I have something that will send you straight to heaven!" This definitely gets my attention; just by the conviction in his tone alone, I know I am about to be amazed.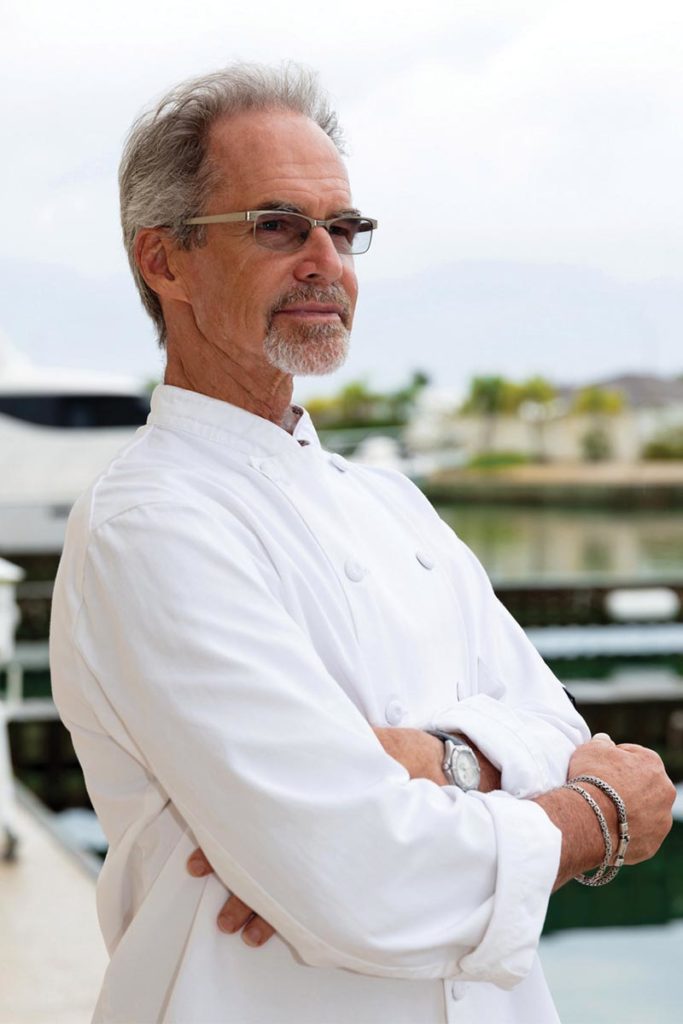 The menu at Dockside at 13°/59° includes a selection of small, large and sweet plates. Plates like spiced seafood soup with okra, grilled octopus with romesco, bacon and chive warm potato salad, then entrees like pan poached barracuda on crushed breadfruit with spiced tomato broth and pickled Bajan cucumbers. Finish off your meal with pavlova with whipped cream, stewed guavas and summer fruit or caramelised apple bread and butter pudding with toffee rum sauce and ice cream. This one immediately catches my eye as I read the beautifully designed menu.
Right on cue Larry floats out of the kitchen on a majestic cloud carefully holding a plate bathed in a halo of light. It is time to go to heaven! It turns out that light is a wayward beam of the setting West Coast sun refracting off a luxurious yacht parked just outside. The plate Larry brings is the 'Rich Dark Chocolate Mousse infused with Plantation 20th Anniversary XO Rum and Coffee Cream.' Its generous presentation in the edible chocolate cup is perfection on a plate. The foreplay of examining and taking note of every scent and shaving of chocolate nestled gently on the topping is now starting to run on way too long for my senses. As I put the first morsel into my anxious mouth the warm and silky texture is angelic. It is full of flavour and with the perfect balance of sugar that would easily allow me to have several portions of this in one sitting. So I guess Larry was right. I have experienced heaven on earth for a luxurious moment in a magical setting.
I can see why people clamour for his food and follow him through the years like disciples on a constant culinary pilgrimage. As restaurants and projects evolve, Larry remains steadfast in his fundamental approach to offering quality experiences. "I always focus on marrying local flavours using only the best ingredients and adding a piece of travelling influences." Larry and Michele's new venture is sure to be a powerhouse for years to come.