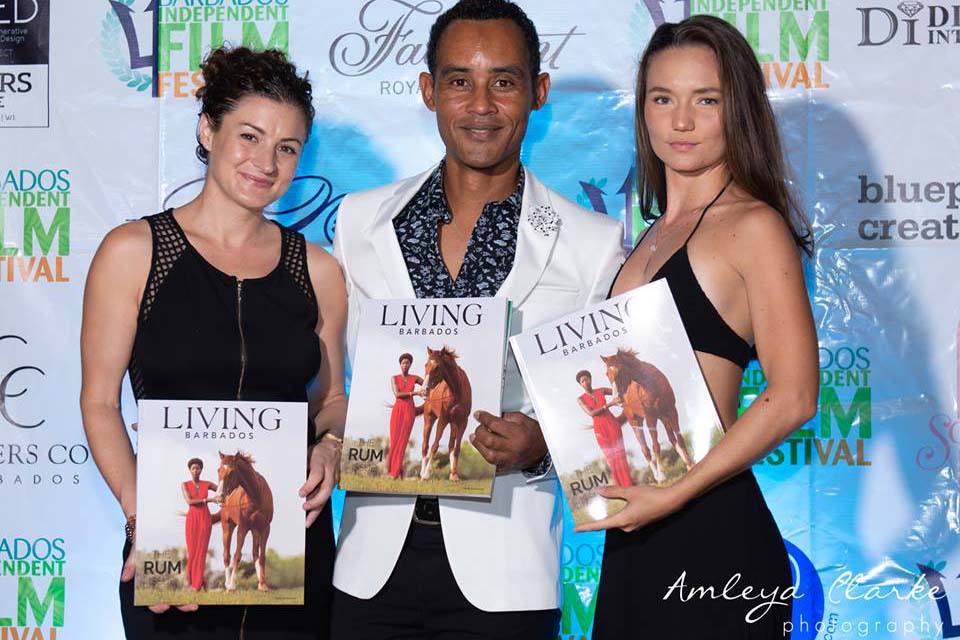 After a spectacular start to the Barbados Independent Film Festival (BIFF), the week continues with more great dramas, documentaries and short films.
Each night this week BIFF brings film lovers the opportunity to see a film that will stimulate their senses. Tuesday, 15 January starts with a 'Bajan Film Night' at the Walled Garden Theatre, Barbados Museum & Historical Society, from 5:30pm with screenings of two award winning films: PANAMA DREAMS, a documentary on West Indians who went to Panama to build the canal; and THE LAND WE CALL HOME, a film of a young journalist and her team who embark on a journey to discover the truth about an unknown creature. Both films are from local filmmakers, Alison Saunders and Stockton Miller respectively.
Also on Tuesday, 'Surf's Up!', 7:00pm at Copacabana Beach Club features PAIGE, a documentary about Paige Alms, the world's best female big wave surfer; and BREATH, based on the award-winning and international bestselling novel about two teenage boys, hungry for discovery, whose unlikely friendship with a mysterious older adventurer pushes them to take risks that will have a lasting and profound impact on their lives.
On Wednesday, 16 January, LITTLE WOODS, the story of two sisters driven to work outside the law to better their lives is on at the Walled Garden Theatre starting at 7:00pm. Created by the talented young director Nia Da'Costa and starring the delightful Lily James (of Downtown Abbey and Cinderella) this film will captivate you like no other.
The Festival's popular CineCuisine Night on Thursday 17 January at the Copacabana Beach Club screens WASTED: THE STORY OF FOOD WASTE where filmgoers will learn insider secrets about the food industry from Michelin-starred chefs over signature drinks and food samplings.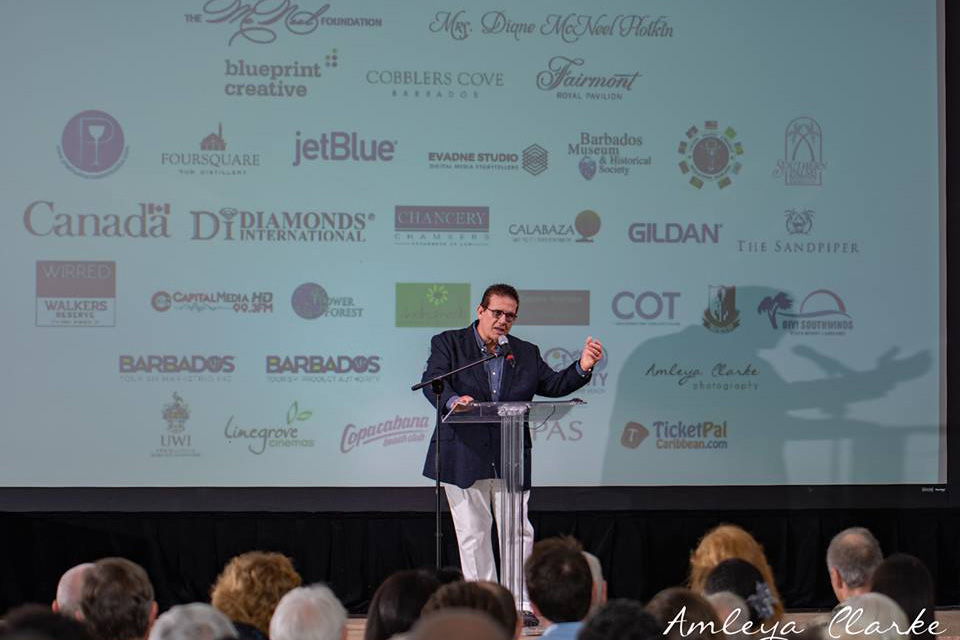 Also on Thursday, the Walled Garden Theatre will host the Barbados premiere of the gripping drama CARGO, which features a sensitive fisherman who transforms into a prolific human smuggler to pay off a gambling debt and provide for his family, starting at 7:00pm.
On Friday, 18 January at 7:00pm, the Walled Garden Theatre screens RUMBLE: INDIANS WHO ROCKED THE WORLD. This rock 'n roller of a documentary highlights a missing chapter in the history of North American music: the Indigenous influence, and how pioneering Native musical icons helped shape the popular songs over the decades.
On Saturday, 18 January, filmmaker Susan Rostock will host a Film Editing Masterclass from 10:00am – 11:30am at the Cynthia Wilson Theatre, University of the West Indies campus, followed by the free documentary BACK TO NATURAL at 12:00 noon. The documentary explores universal aspects of the Black experience and the "New" Natural Hair movement and reveals the emotional and shocking truth about hair, politics, and racial identity in Black communities and beyond.
The second free screening on Saturday takes place at 1:00pm in the Errol Barrow Centre for Creative Imagination (UWI). HOW TO LET GO OF THE WORLD and LOVE ALL THE THINGS CLIMATE CAN'T CHANGE is the opening for the inaugural climate summit, "Degrees of Change: It's a Big Deal". Held in partnership with the Barbados-based Walkers Institute for Regenerative Research, Education and Design (WIRRED) the summit discusses how art, design, science, and corporate responsibility can converge to drive climate resilience in small island developing states.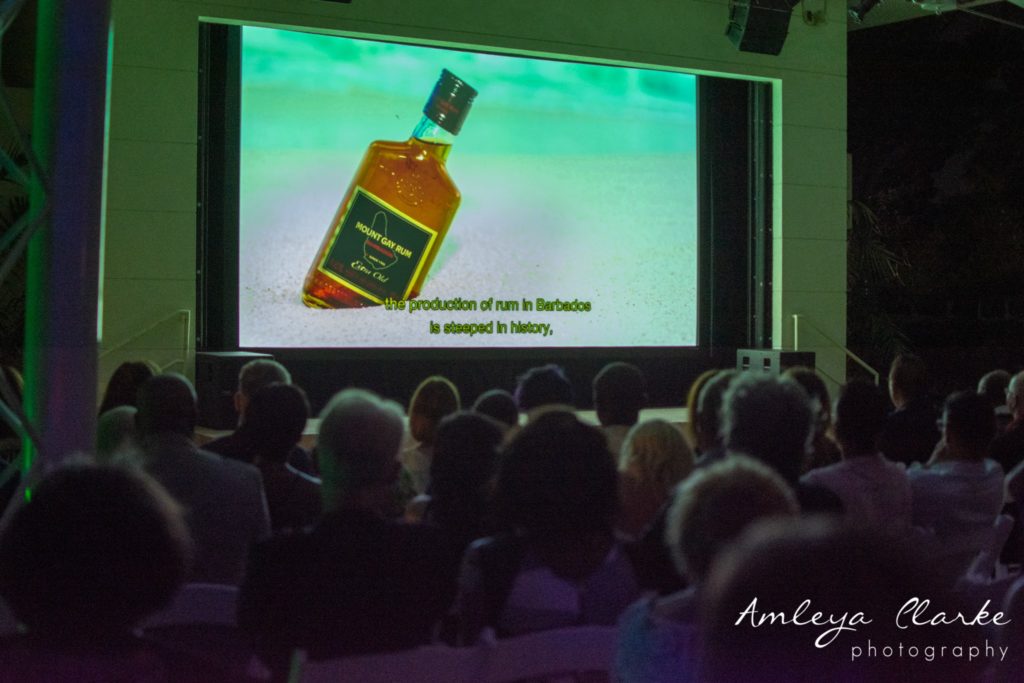 BIFF will pay tribute to civil rights champion and calypso great Harry Belafonte on Saturday, 19 January from 7:00pm with a screening of the documentary about his life, SING YOUR SONG. Additionally, Grammy award nominee Nicholas Brancker will be honoured for his extraordinary musical talents and career that includes collaborations with music industry elites such as Roberta Flack, Fritz McIntyre of Simply Red and Cindy Lauper.  The evening concludes with a reception and live music.
Closing the 2019 festival season on Sunday, 20 January from 5:30pm, the free family event 'Shorts On The Beach' screens a series of short films followed by GHOSTBUSTERS starring Sigourney Weaver, the festival guest star. This closing event will be held at Copacabana Beach Club.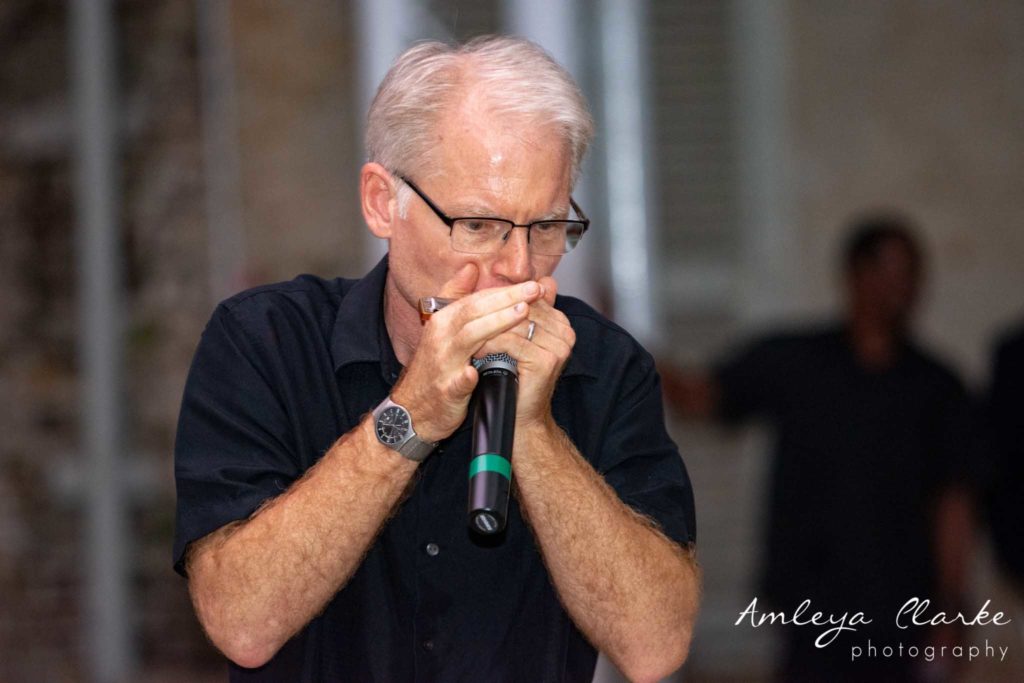 Jennifer Smith-Bent, BIFF founder, commented, "We have been overwhelmed by the response to the festival and want to thank those who have already come out to enjoy the films, filmmaker discussions and masterclasses. This week sees a variety of great films and events for everyone. We at BIFF recognize that the Caribbean is particularly susceptible to the impact of climate change on the environment, so it's apt that we present some of the past year's strongest independent films about this topic. We are also incredibly proud to host the first annual climate summit of WIRRED, and hope it will receive strong support from the public."
All films will be followed by a Q&A discussion with the filmmakers and actors. For a complete schedule and more information about BIFF films and events, please visit www.barbadosfilmfest.org. Tickets are on sale at Ticketpal.com under "BIFF".