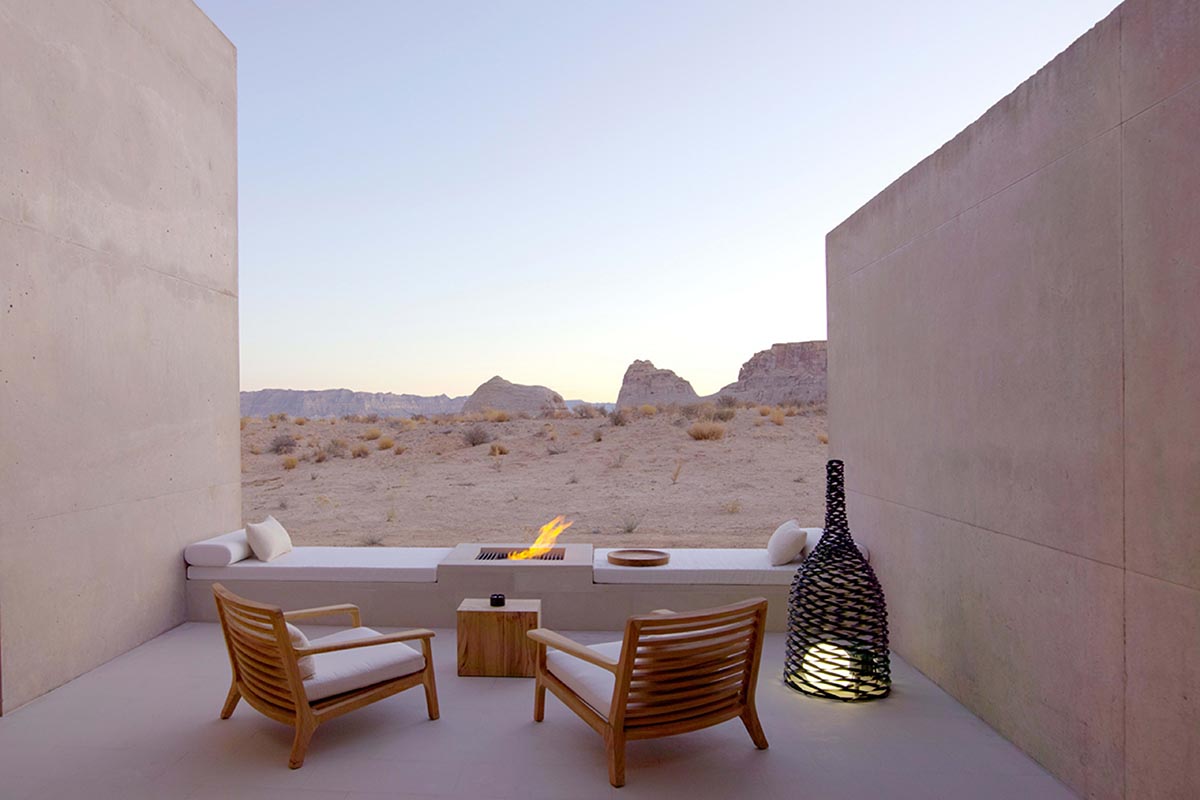 As Barbados continues to scrape the surface of eco-friendly living, we look to our neighbors in the North for inspiration on the concept of a club-based sustainable lifestyle. With so many eco-friendly, health conscious, and sustainable oriented clubs appearing in diverse geographic areas, we decided to turn to the experts for some US favourites to travel to this summer. From tantalizing private beach clubs specializing in wellness to socially conscious beer gardens featuring local artists and neighborhood eats, we've rounded up our top go-to hotspots.
1 Hotel South Beach: The Wellness Hotel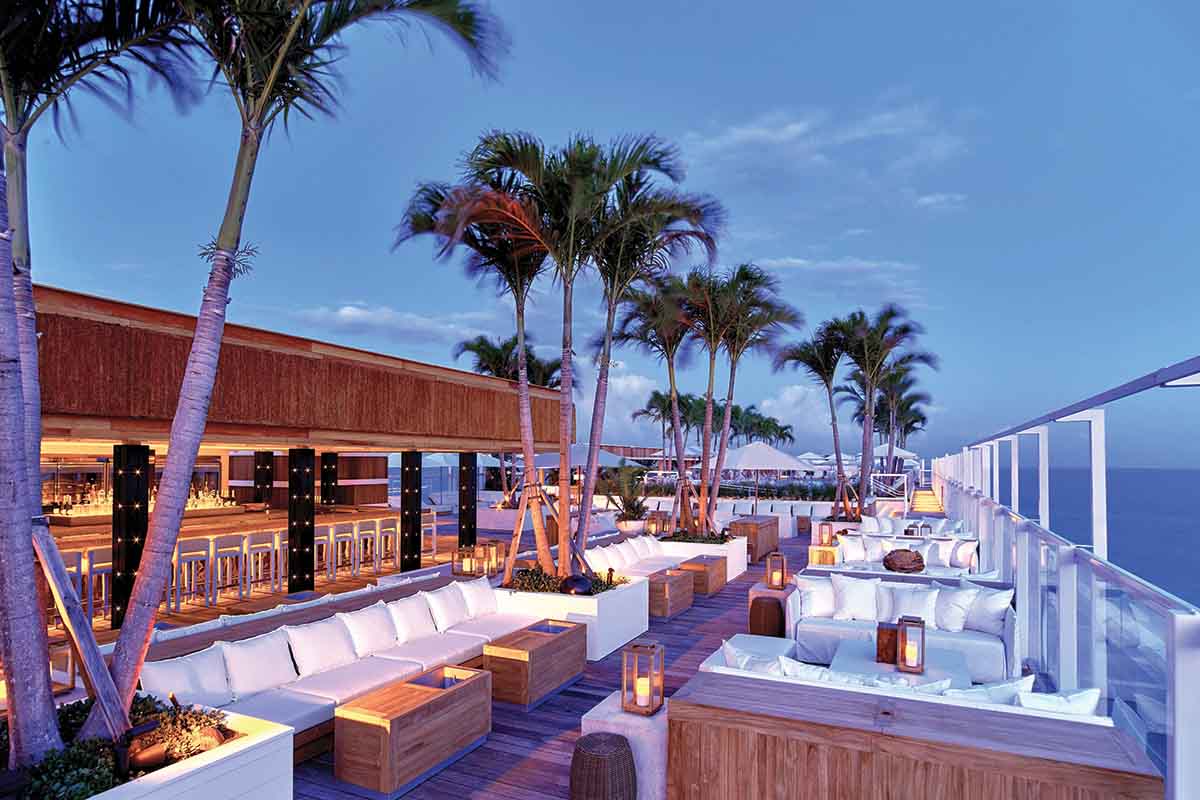 If you're looking for a sustainable spot to unwind, then head no further than 1 Hotel South Beach, Miami's Wellness Hotel. The ultimate destination to soak up the sun, work out, eat healthy, and unwind with unparalleled holistic spa treatments, this eco-friendly retreat offers travelers a unique escape devoted to nurturing the mind, body, and spirit. After testing your limits at the world's first Spartan Gym, unwind with a holistic and natural detox treatment at the Bamford Haybarn Spa. Helmed by company founder and organic pioneer, Carole Bamford, the spa's natural and sustainable philosophy mirrors the 1 Hotels' brand mission to provide guests with a supreme experience of rest and relaxation. Plnthouse by James Beard Award-Nominated Chef Matthew Kenney, offers guests plant-based food and fresh-pressed juices to complement the environmentally-conscious, luxe 1 Hotel South Beach lifestyle.
Axelrad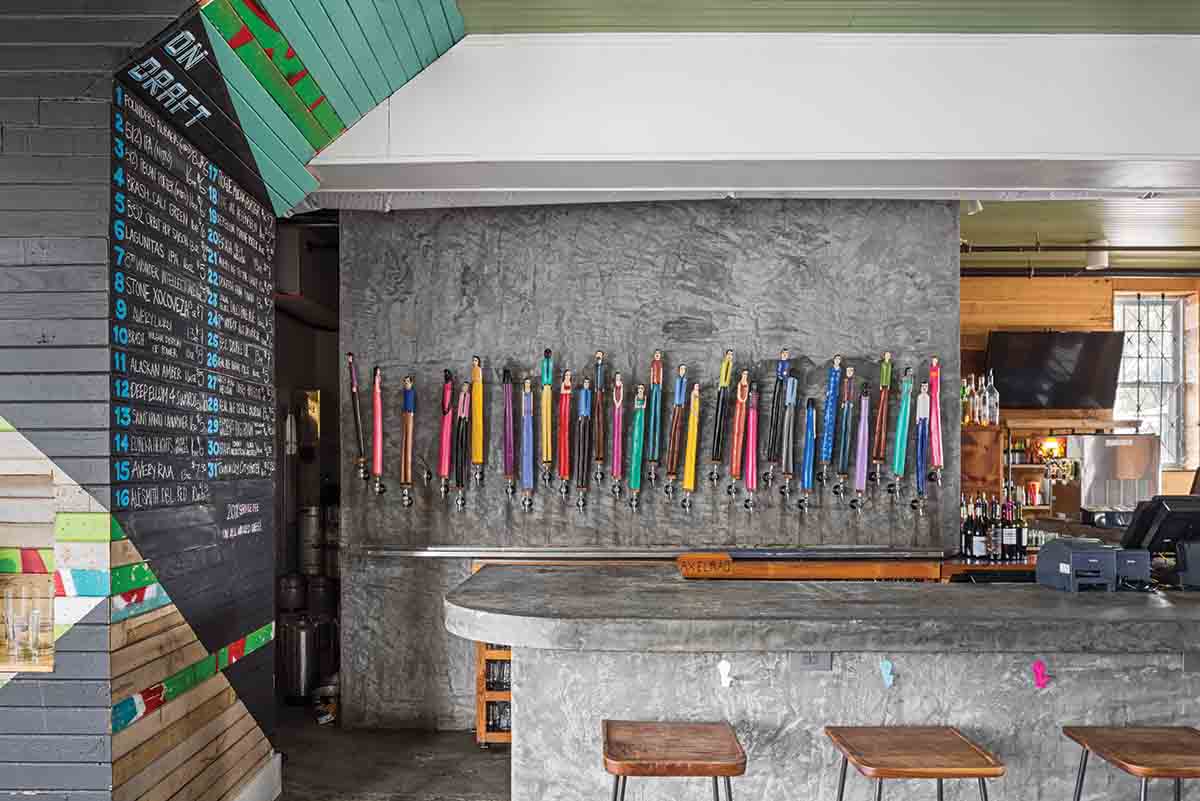 Nestled between bright city lights of Houston and METRORail's Red Line Ensemble Station, Axelrad is an environmentally friendly beer garden with neon trees, a grove of swinging hammocks, and native heirloom plants. Located in a 100-year-old renovated building, this groovy stomping ground is a grocery store turned into an outdoor live music hot spot with local design inspired embellishments including: artist-made tap handles by Venezuelan-based Maria Rangel, seating by New Living's HTX Made, and textiles by Austin-based Nido. Celebrating local designers isn't the only way this swanky club is supporting the community— food options include a rotation of food pop-ups and trucks that support small and unique food businesses in the area. Axelrad also celebrates the arts by offering community members a host of summer events like film screenings, live music, entertainment and festivals.
Amangiri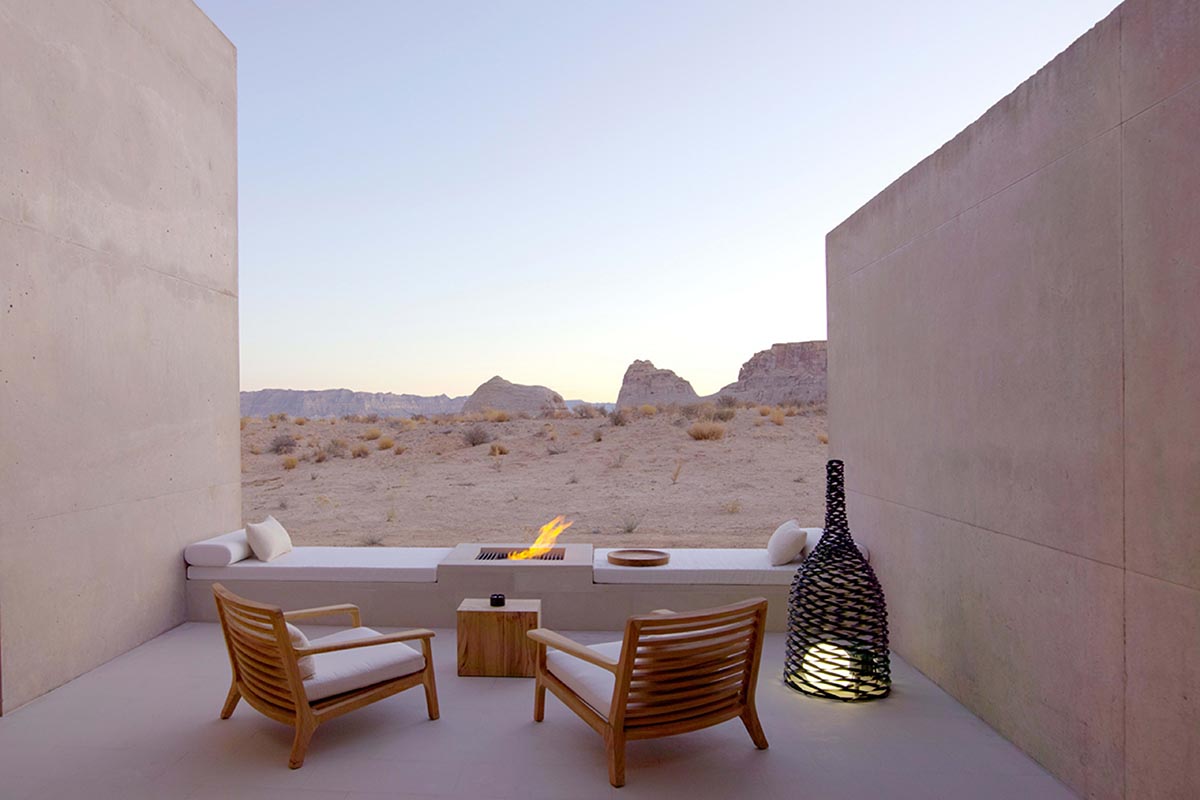 Amangiri is a 600-acre wellness spa and retreat lying on the backdrop of Utah's desert scenery. With spellbinding views of the American Southwest, guests will be hypnotized by the serenity of the Navajo and prepared to experience Amangiri's secret healing traditions of the natural world. Using the elements of earth, wind, fire, and water, this elite wellness spa – spread across 25,000 square feet – provides for a holistic journey complete with a water pavilion, floatation pavilion, treatment rooms, and terraces featuring treatments including the Desert Dream, Dessert Calm, and Desert Rain, each designed to expand the mind, body, and spirit. And when you've achieved the ultimate state of equilibrium, dip into their stone-lined step pool. But if you're in the mood to splurge, we recommend reserving the four-bedroom Mesa home, a private guesthouse surrounded by rock escarpment and 600 acres of undeveloped land
Miraval Arizona Resort & Spa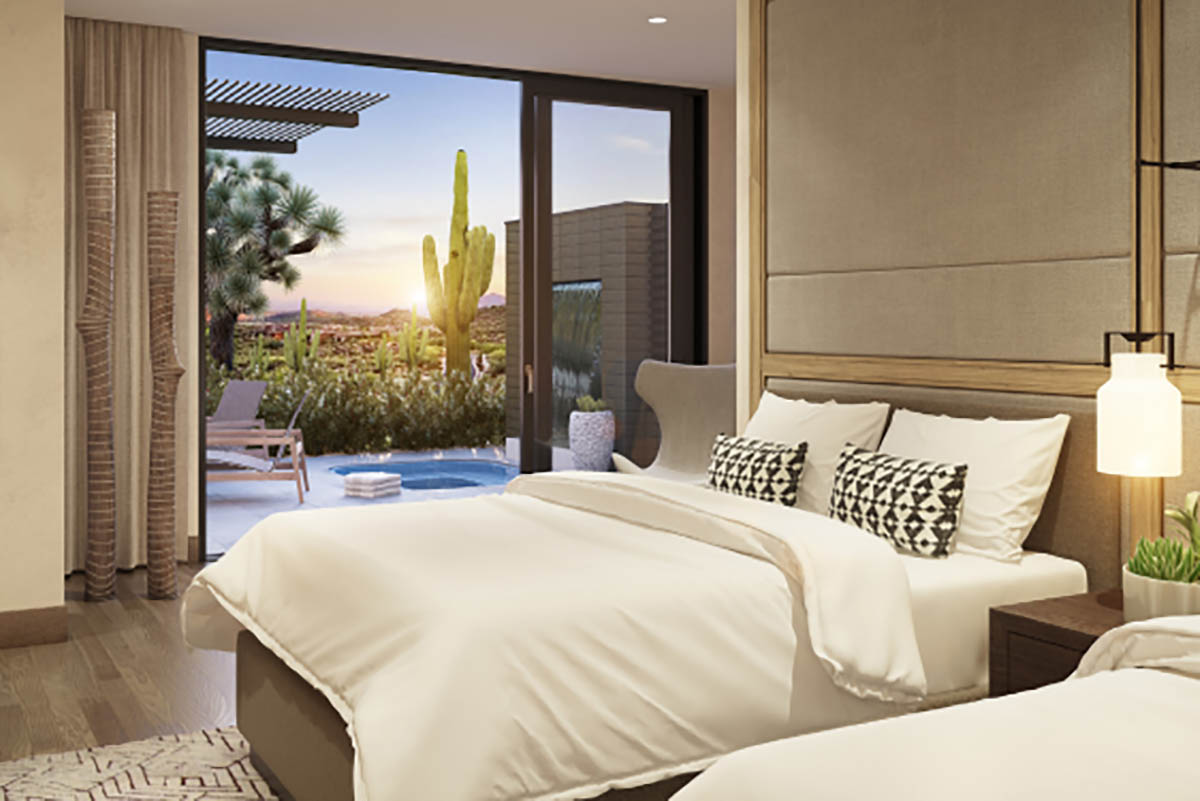 Concealed between the peaks of Arizona's Santa Catalina Mountains is a destination with a mission to live life to the fullest. Miraval Arizona Resort & Spa is a world-renowned wellness getaway that's inspired by nature's beauty. Launching their newest experience, coined the "The Retreat", guests have access to a multitude of programs meant to nourish their minds, body, and soul. And when guests have fulfilled complete equilibrium, they can head to the Cactus Flower Restaurant, Palm Court Café, Oasis Poolside Bar, or participate in the on-property culinary programming to master the importance of health conscious and ecofriendly cooking. Learning how to creatively use leftover vegetables and fruits to decrease food waste, bake gluten free treats with alternative ingredients to support local community agriculture, and work with a neighborhood farm to discover the secrets behind Arizona's fresh eggs and produce, the options to hone sustainable cookery skills are endless.
Canyon Ranch Lenox Resort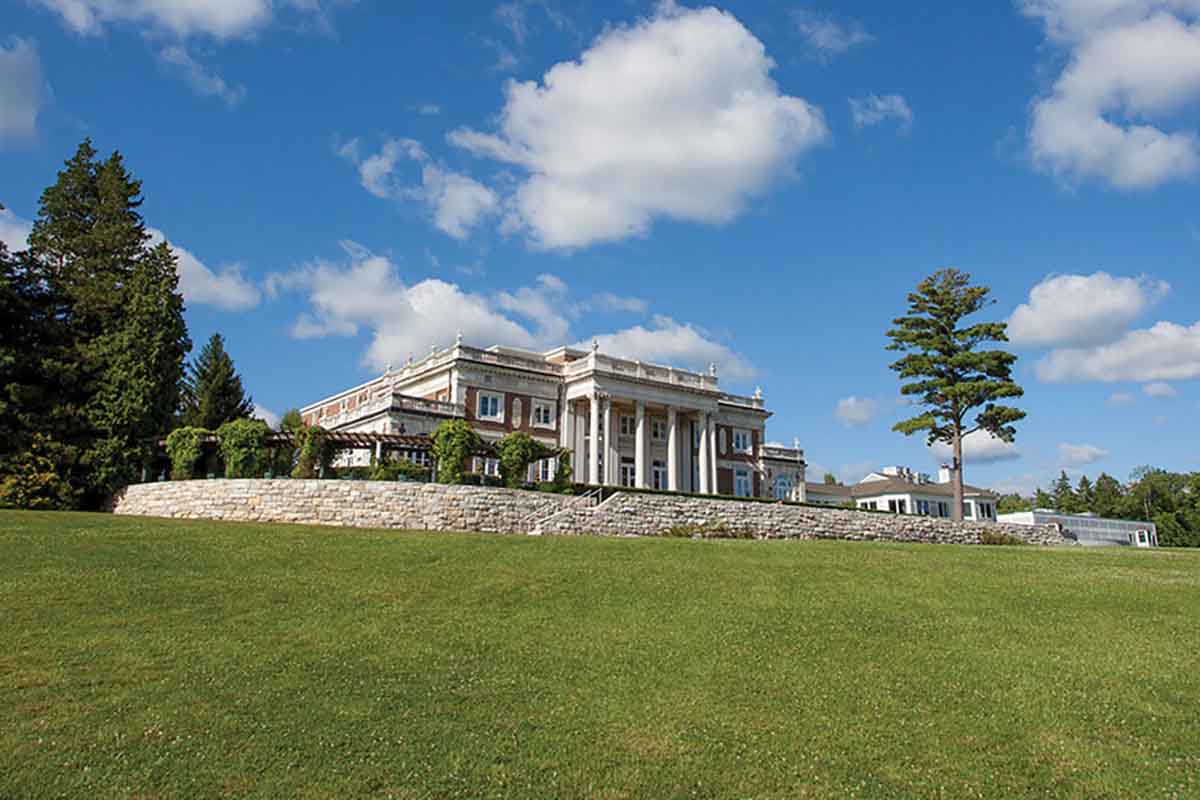 A legendary wellness resort with generations of soul seekers looking to relax, renew, and revive. Canyon Ranch Lenox Resort is an escape in the midst of the Massachusetts Berkshires, an exclusive wellness hotspot known to cater to the needs of some of the greatest poets, artists, and elites. An all-inclusive stay, guests have the opportunity to indulge in one of the many Focused Wellness Experiences offered at the resort. Packages available include weight loss, stress management, personalized medicine, spiritual wellness, pain reduction, sleep, and mindfulness. Assigned to a personal wellness advisor upon arrival, guests are immediately given a team of experts to guide them through their Canyon Ranch experience. Team members host 50-minute sessions that cater to all wellness needs like health assessments, lab tests, and therapeutic sessions lead by physicians, nurses, nutritionists, physiologists, and spiritual wellness experts.
From the peaks of the Massachusetts Berkshires to the Santa Catalina Mountains, these new age and legendary wellness go-tos will help you relax, renew, and restore as you dip into the healing powers of their on property wellness experts. And the best part is, you get to support the local community and agriculture too. So for this summer, discover 360 degrees of you and your community with one of these top five North American wellness and health conscious adventures.
By Nicole Schubert