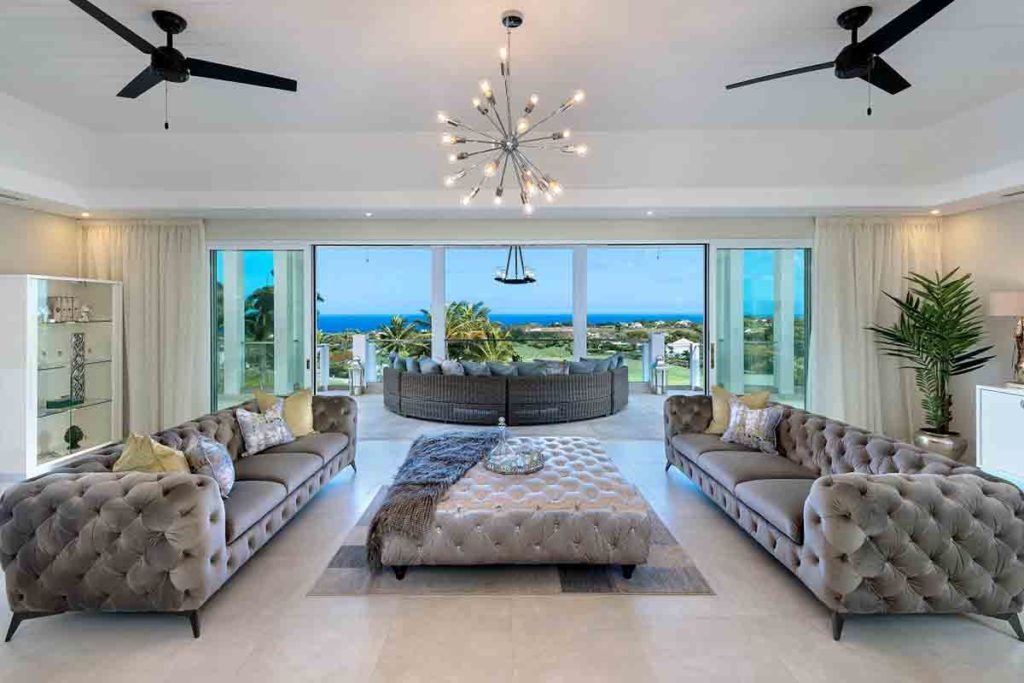 Royal Westmoreland, the world-class golf, beach and spa estate located in St. James on the west coast of Barbados, welcomed the Honourable Mia Amor Mottley, Q.C., M.P, Prime Minister to officially open the resort's latest £4.9m villa, at a reception event on 30th August.
The luxury villa, named 20 Lancaster Drive, has been specially commissioned to mark the 25th anniversary of Royal Westmoreland, home to over 250 beautiful villas.
Located on the most desirable ridge of the resort, 20 Lancaster Drive – boasting both a main house and guest cottage – has been inspired by the natural elements of Barbados and is available to purchase. Bringing together the clear blue of the Caribbean Sea, vibrant green of the golf course and the warming gold of the Barbados sunshine, the luxury villa aims to showcase the beauty of the island.
The interior design concept of the villa has been curated around the magnificent view – thanks to the floor to ceiling glass doors which provide uninterrupted views across Royal Westmoreland's lush golf fairways to the Caribbean Sea.
The villa boasts a clean yet luxurious style with pearl grey velvet sofa, brightly coloured hanging fabrics and abstract artwork that brings the Caribbean colours to life in the form of parrots, palms trees and exotic birds.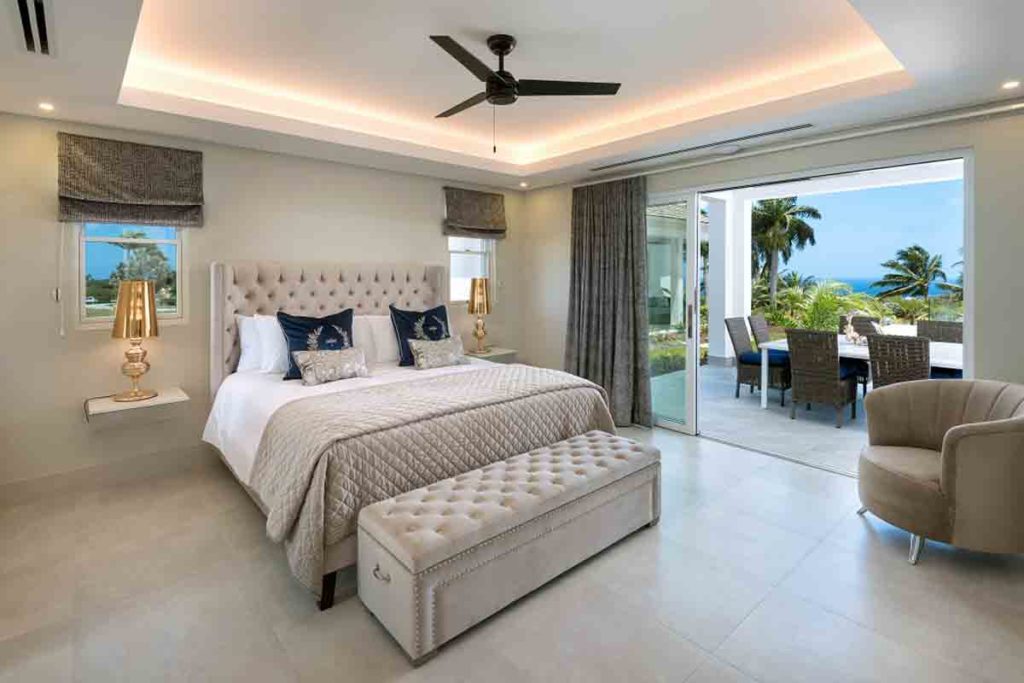 John Morphet, owner of Royal Westmoreland, commented: "2019 marks a hugely exciting year of investment and development for Royal Westmoreland, as we celebrate our 25th anniversary on the beautiful island of Barbados. Seeing this specially commissioned villa come to life has been a pleasure and I'm confident that we've created something that an owner will fall in love with."