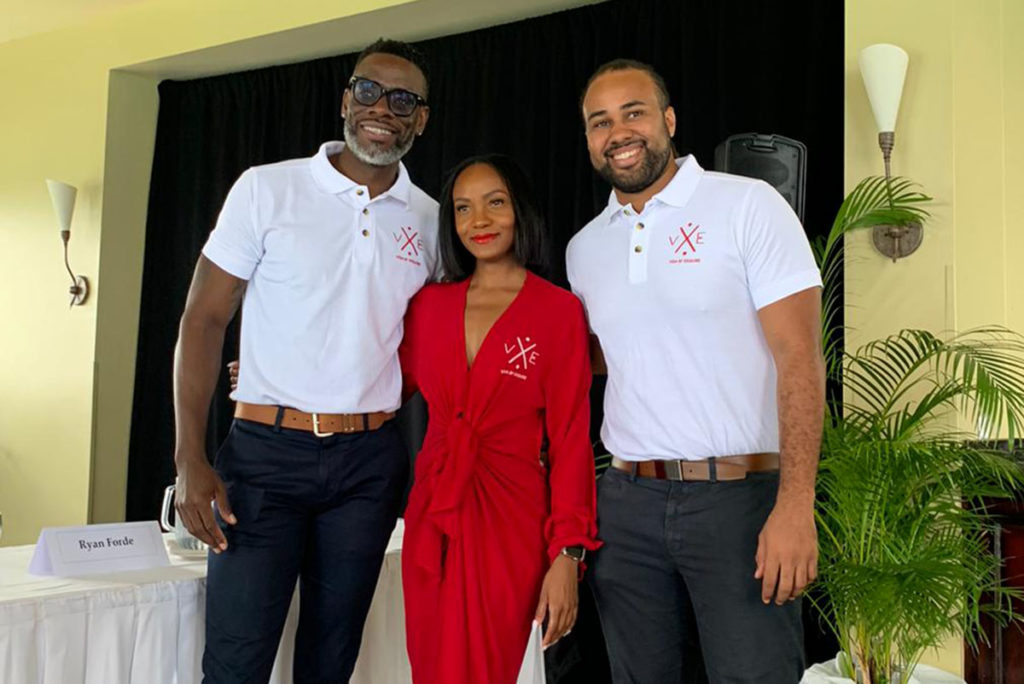 International premium carnival section owner Vïda Barbados and Bliss party event producer Esquire Entertainment, today announced the launch of Barbados' newest Crop-Over band Vida by Esquire during a news conference at the Hilton Barbados Resort.
Co-founder and Head Designer of Vida Barbados, Janelle "Jin" Forde, Co-founder and Owner of Vida Barbados, Ryan Forde, and Co-Director of Esquire Entertainment, Corin Bailey, revealed the band's 2020 "Rise of the Sunbird" theme, the April 5th band launch date, and plans for the upcoming Crop-Over season.
Bailey credited what he described as a "shared passion for patron satisfaction" between the two entities, for the partnership. He added that, "We felt that Vida's record of high-quality service delivery through their carnival section ownership across the Caribbean was in keeping with our own record of high quality ultra-inclusive event executions."
Ryan Forde noted that, "we realised that instead of focusing on the most premium beverage or performances, we wanted to add value to the level of the service the customer was receiving from start to finish. We felt that our two brands were speaking the same language from a fete perspective and an "on the road experience" and that it was only fitting that we enhanced this experience together through to the final day of Crop Over on Grand Kadooment Day."
Unveiling the concept for the band's inaugural showing, renowned designer Janelle Forde explained, "Sunbirds belong to the family of songbirds and are known for their magical whistles and for a plethora of bright colour combinations. We want to represent the vibrancy of the people, the beauty of the island, and the joy of the Crop Over celebration through an expression of colour." Esquire Entertainment made its debut on the all-inclusive event party scene 14 years ago and has since become one of the benchmarks for production in that category. Since 2016 Vida has offered costume sections across carnival stages in Miami, Barbados Jamaica, St Lucia, and Grenada. The new entity, Vïda by Esquire, is expected to attract a broad range of patrons who already have an affinity for its two parent brands.