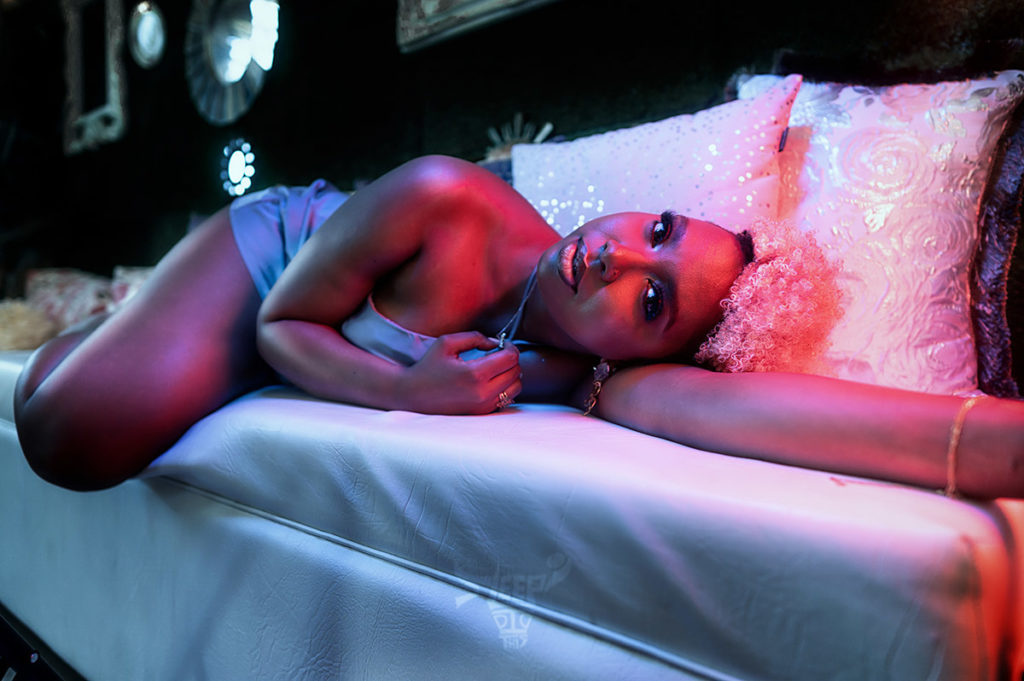 As lovers across the world celebrated Valentine's Day, Barbadian artiste Leigh Phillips dropped a "BOMB" for her listeners. Her new track and visual titled Body On My Body [B.O.M.B] is an R&B lover's delight. Written by Leigh, and produced by Mad Mixy, her seductive vocals invite you to use your imagination and tap into your sensual side with this sultry single. B.O.M.B is the first single from a larger project that Leigh will be releasing in late May. She will be collaborating with Barbadian Hip-Hop artiste, Sivers Tha Third, to release a joint album titled "S2BU (Sucks To Be You)" which will take you through the highs and lows of relationships from both a male and female perspective. 
When asked about the inspiration for her latest single Leigh says "B.O.M.B is a fantasy, it's about desiring someone who is not in your physical space and the vocal style was inspired by the 90s R&B that I grew up listening to. I was obsessed with Mariah Carey and Toni Braxton so I wanted to write something that gives that same feel where sensuality oozes off of every line but in a modern way, in my way. I want that when you listen to the track all you want to do next is call up your lover or partner and tell them you want to see them."
The visual, shot by Lava Level, features Leigh and another Barbadian creative, Buff Poet, as her co-star. We witness the pair's on-screen chemistry at different local venues such as the Globe Drive-In, Worthing Square, and overlooking the beach, until the climax where he comes over for the night. Several creatives came together to make the visual a success. The set design was done by Crown D Productions, lighting was done by SleepiDidThis, the MUA for the visual was Simply Chic Makeup and the pair were both styled by NEC.  
If you are a fan of live music Leigh has two upcoming performances with her band at the Sage Bar & Stage in Maxwell, Christ Church. You can join her live on Saturday March 5th and Friday March 11th to hear her perform B.O.M.B and other original songs from her wide catalogue which includes Sunrise, Coconut Oil, Burn, and others. 
Body On My Body is available on your preferred streaming platforms and the visual is on YouTube. Connect with Leigh on social media @leighpmusic or via her website www.leighphillips.com to learn more about her upcoming releases and performances.