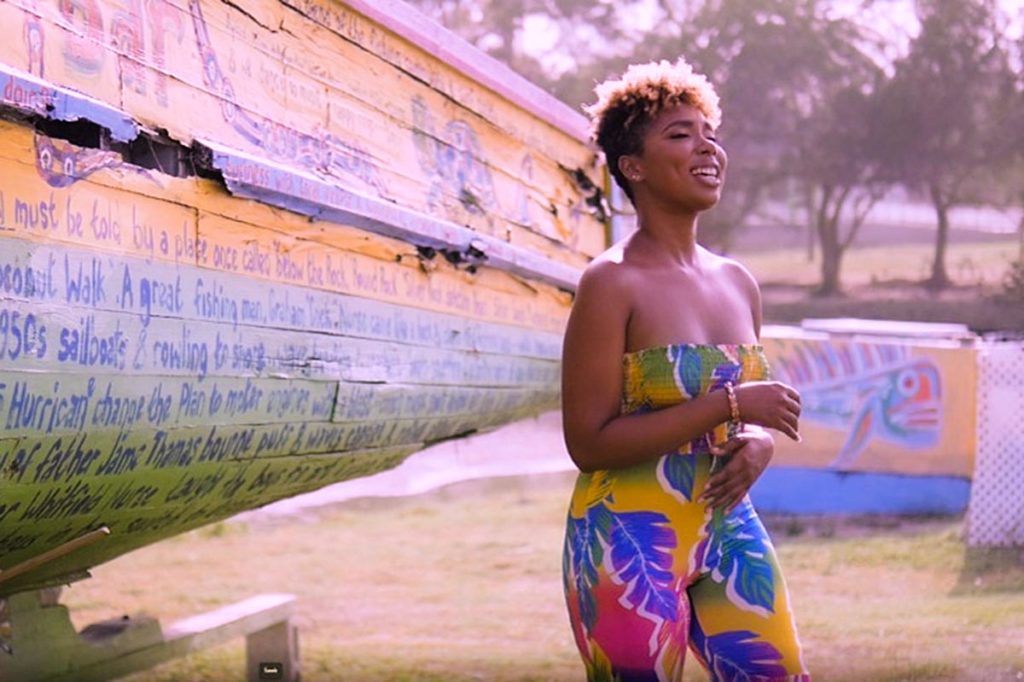 Choose Joy! That is the simple, yet powerful, message Barbadian singer-songwriter Leigh Phillips is sharing through the release of her new music video "Sunrise" – an optimistic and hopeful outlook – the perfect remedy for these uncertain and challenging times. The
singer-songwriter says that Sunrise is the answer to the question: "What advice would you give to your younger self?"
It is the first track of nine on her latest album "Queen", and her 2nd single after "Coconut Oil"-both produced in Barbados by Mad Mixy. Sunrise was shot in Leigh's neighbourhood on the south coast of the island and features her twin nieces, Tyra and Tiffany, who were the inspiration behind the song, representing youth, innocence, hope and the future.
"As an aunt I see the influence I have on my nieces and I want them, and other young people, to be reminded as they grow that life is full of both negative and positive experiences. But, with every sunrise we have the chance to change direction, to choose joy, to walk in our truth and not be defined by our circumstances or the limitations others place on us. Every sunrise is the start of a new day, a fresh opportunity to begin again. Keep your dreams and joy alive no matter what."
The music video was shot by Grenadian videographer Brian Andall of G7 Studio Atelier who captured the stunning beaches and sun kissed beauty of Barbados. Acclaimed drummer Onika Best and guitarist Rahn Phillips, accompanied by Nicolette Waight and Samaria, help bring the on-screen vibes to the video.
Leigh's album "Queen" can be found on all major streaming platforms. To connect with Leigh Phillips you can find her on social media @leighpmusic or head over to her website
www.leighphillips.com. Leigh is preparing to release a new single, "Say When" featuring
upcoming French reggae artist Ridah Kadabra.