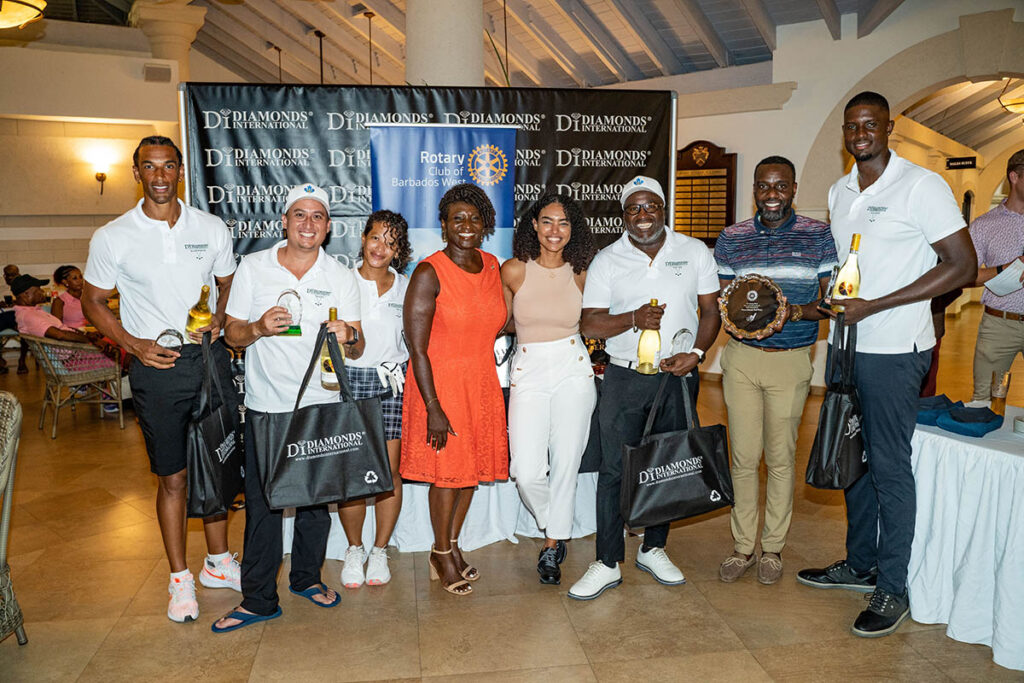 Diamonds International was recently recognized and honoured for their unwavering commitment and steadfast support at an appreciation event organized by the Rotary Club of Barbados West on October 31. The event was dedicated to celebrating their sponsors, both longstanding and new partners, who work with unwavering commitment towards the club's mission of making a positive impact through various service initiatives. Diamonds International demonstrated their continued dedication through their annual collaboration with the Rotary Club of Barbados West for their partnered Charity Golf Tournament. This noteworthy event, a cornerstone in the philanthropic community, marked a triumphant return after a temporary hiatus due to the global pandemic.
Managing Director, Jacob Hassid, and his team were acknowledged for their enduring commitment which has played a pivotal role in raising over $2.5 million over the last 18 consecutive years, with the exception of the pandemic. Through their sustained efforts, vital contributions have been made to the maintenance of the Paediatric Ward and the facilitation of essential nurse training in critical care areas, including Neonatal and the Medical & Surgical Intensive Care Units and the Queen Elizabeth Hospital. Moreover, their contributions have extended to the repair of homes for indigent individuals, showcasing their profound dedication to serving the local communities.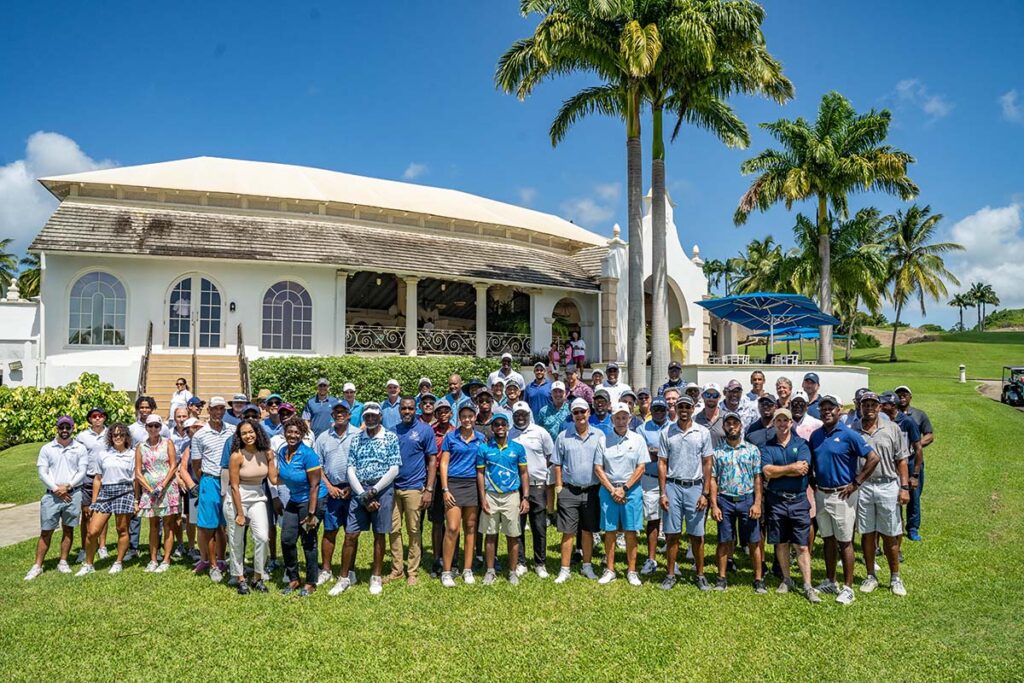 The recent Diamonds International x Rotary Club Of Barbados West Charity Golf Tournament held on October 8 at The Royal Westmoreland Golf and Country Club, saw an impressive turnout of corporate entities, donors, sponsors, and esteemed individuals, contributing to the resounding success of the event. Notably, this year's tournament witnessed the participation of two teams from Diamonds International, consisting of renowned athletes such as the cricket legend Jason Holder and international footballer Nick Blackman, along with Diamonds International team members Clem Hassid and Caroline Reid, accompanied by top golfers Andy Payne, Adam Truss, and Christopher Jackman.
The net proceeds garnered from this year's Golf Classic will be directed towards sustaining the pivotal initiatives of Nature Fun Ranch and extending support to students diagnosed with dyslexia. With the at-risk youth population in Barbados on the rise, the Nature Fun Ranch's intervention services have become even more crucial. The focus will be on the expansion of projects aimed at establishing long-term sustainability. Simultaneously, the initiative to aid students with dyslexia, a prevalent yet often undiagnosed learning disability, reflects the commitment to fostering a nurturing educational environment, ensuring enhanced self-esteem and academic achievements for the youth.
Diamonds International extends its heartfelt gratitude to the Rotary Club of Barbados West for this acknowledgement and continued partnership, and we emphasize our shared vision of uplifting the local communities and fostering a brighter future for the youth of Barbados.

"We are deeply honoured to receive this recognition, which underscores our unwavering commitment to supporting community outreach programs, and we remain steadfast in our dedication to making a meaningful and lasting impact in the communities we serve," stated Jacob Hassid, Managing Director of Diamonds International.