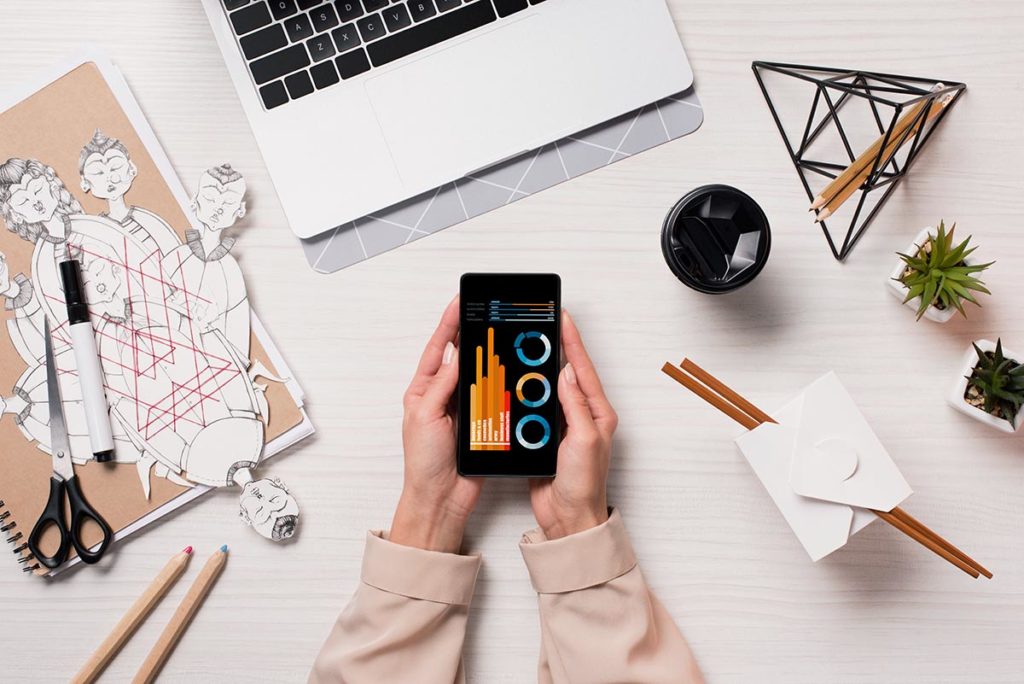 By Craig Corrie
If you were tasked with the responsibility of designing an entirely different world, one free from prejudice, global warming and politicians with really bad hair, where would you begin? If you're a millennial I imagine your starting point would be an iMac or iPad, for the Generation Xers probably a laptop or PC and for the Baby Boomers a pencil and notepad. For me it would probably begin at the liquor cabinet, because that kind of responsibility would demand at least a couple stiff shots of tequila.
Seriously though, designing a whole new world would be one heck of an exciting project and therein lies the beauty of design – the opportunity to view an existing challenge through a multitude of lenses and the ability to respond with a multitude of solutions. These have always been some of the most fascinating aspects of being a designer, regardless of whether you're designing brochures, clothing, electronic devices or whole new worlds.
The truth is that design impacts every aspect of our lives and influences most of our everyday decisions, but not every designer is 'born' into the world of design. When I left secondary school in 1985 I had no idea what I wanted to do with my life and design was nowhere on my radar. In fact, the only thing I knew that I definitely did NOT want to do was to go back to school.
Somewhere along the way however, I fell into the world of events and eventually became acutely aware of the fact that I was now a designer, with the power to create fantastical settings that would in turn be responsible for imparting lasting memories and unforgettable experiences to hundreds (perhaps even thousands) of individuals.
What a wild ride it has been since that time. I will never forget one particular event that we did several years back where we had to transform a conference room into a gully, using truckloads of wood chips to cover the entire floor, thousands of faux vines suspended from the ceiling, two custom-built waterfalls (with flowing water) and hundreds of exotic plants. Talk about stress!
Then there was the time we were given the task of converting the man-made island off Port St. Charles into a private island for a client's birthday, complete with a 200-ft-long banner which ran the entire length of the causeway and greeted guests with a giant "Welcome to Love Island" sign.
The private parties definitely provided some of our best memories and there was one special party that we used to design for the same client every year, which (aside from affording us the opportunity to work alongside headline acts like Bon Jovi and Bryan Adams) allowed us to really stretch the boundaries of what was possible with both décor and entertainment. This included the aerial silk performer that we 'flew' in unexpectedly over everyone's heads from a crane almost 100 feet in the air; the team of drummers that we suspended over the swimming pool, living fountains, cirque performers and numerous other acts, combined with jaw-dropping décor that transported guests from Sin City to Never-Never Land.
Of course we have had our fair share of celebrity weddings, like the big one we did back in 2004 where we weren't told who the client was until the week of the wedding. Imagine being asked to design the 'wedding of the year' without ever having the opportunity to speak directly with the client. One thing we did know however was that we were going to be bidding against one of the UK's top event companies, so we leveraged the advantage of local knowledge by incorporating a unique blend of local and international elements into our design. We subsequently ended up winning the contract to create the wedding for one of the world's most famous golfers – Tiger Woods.
It hasn't been all fun and games though, there have also been the events that threw challenge after challenge our way and really tested our mettle. Like the welcome event we had prepared for 150 high-end clients on a secluded beach, only to have a gang of about 50 motorcyclists and truckloads of their friends roll in and set up camp right next to us less than an hour before the coaches with our guests were scheduled to arrive. Definitely a tequila moment.
Or the farewell party that we had to relocate from a private villa just two hours before the start, because of heavy and persistent rain which had left the venue waterlogged. Fortunately we were able to find a beach bar that would accommodate us at the last minute so we packed the entire event into our trucks and 'moved house', completing setup just minutes before the first guests arrived. I will never forget following the caterer to the new venue, knowing that there were chickens cooking in the smoker that he was towing behind his truck.
Oh, and then there was the time we were flown to Miami to assist with a party that Donald Trump was throwing at Mar-A-Lago (prior to his ascent to the loftiest of political heights), but that's a whole other story.
Truth be told, I wouldn't trade what I do and the world of design for anything. For all of its stresses, frustrations and disappointments it has helped me to identify where my own passion and creativity lie, which is something that I was completely oblivious to for almost the first two decades of my life. Not to mention helping me find my soul mate with whom I have spent more than half of my life creating many of these designs and of course, enjoying the many and varied experiences they have provided.
Wait, did I mention the tequila?