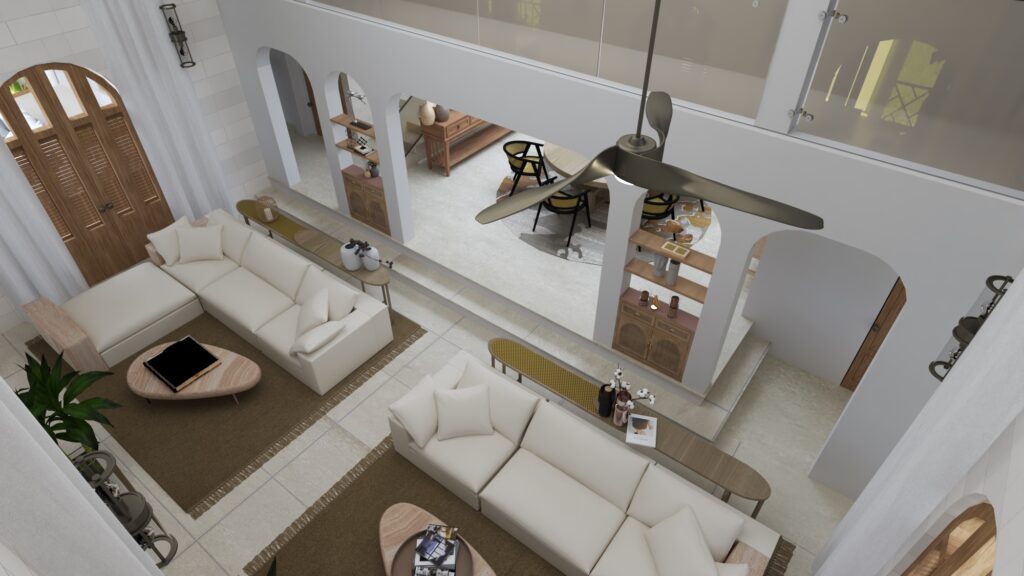 As one of the Caribbean's premier destinations for luxury vacation properties, Barbados is a true haven for those seeking an island escape. From the sun-kissed vistas to the vibrant local culture, Barbados has something for everyone. However, even the most stunning of vacation homes can begin to feel dated over time, which is why interior designer Maia Roffey of Black Sheep Interior Design suggests upgrading such properties with curated renovation projects.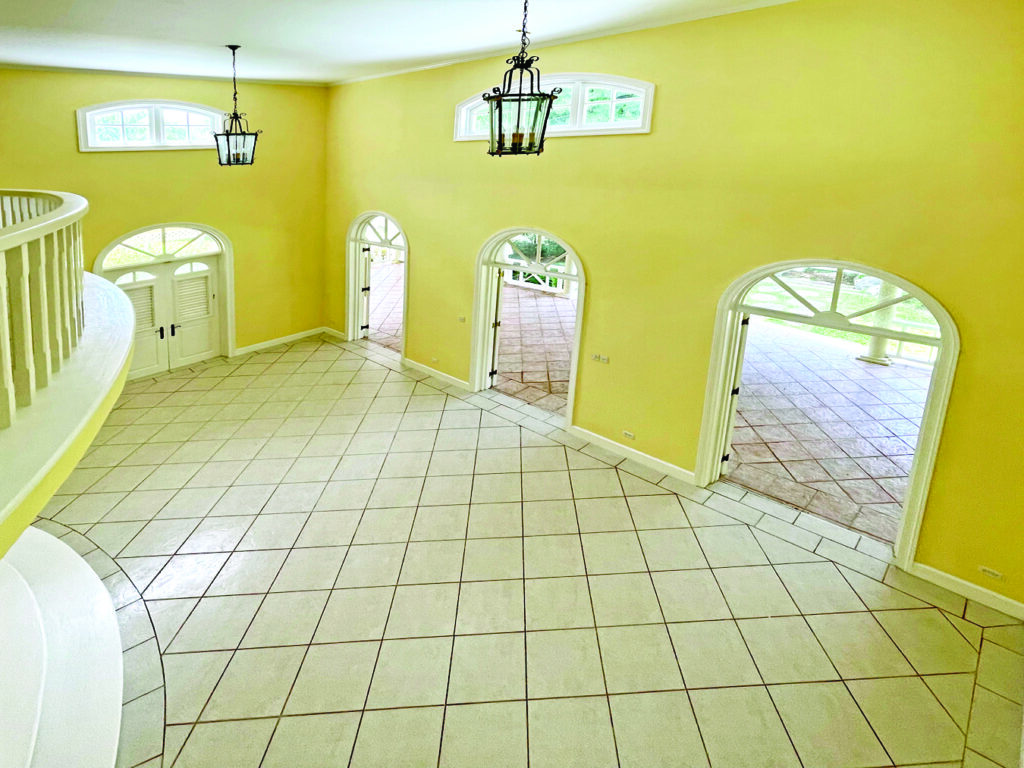 Many of the island's prestigious homes were built more than 30 years ago.  While the overall structures are still in great shape, the finishes and fixtures have aged and layouts require updates to suit a more modern way of living. "The benefits of a well-executed renovation project are numerous. Not only does it provide an opportunity to update and refresh the aesthetics of the space, but it can also improve the flow of the home and make it more appealing to potential renters," Maia explains. "By creating spaces that are ideal for entertaining large groups and ensuring that the property is vacation-ready, a renovation project can transform a tired property into a high-end retreat that's ideal for a family or luxury group rental".
Black Sheep Interior Design (BSID) partnered with Terra Caribbean, trusted experts in real estate, to reimagine one of their West Coast listings. Maia and her team used their design savvy to show how this four bed, six bath villa nestled between Holetown and Speightstown could be elevated into a vacation home with wide appeal for the luxury market.
"The rental market right now is quite vibrant," says Annalisa Sealy, a real estate agent for Terra Caribbean. She explains that the current supply of rental properties falls short of the burgeoning demand, and emphasises that modern, fresh and functional properties are highly coveted among prospective tenants.
This remarkable family home on Ascot Avenue boasts a grand architectural style, envisioned by Barbadian architect Peter Burke. The property is graced by mature gardens that provide a tranquil environment, and is situated only a short stroll away from the pristine shores of Gibbs Beach, making it an ideal choice for those seeking a memorable vacation experience.
In a bid to breathe new life into this vacation home, the BSID team proposes to streamline the architectural features and introduce new finishes throughout, such as large-scale limestone tile floors and off-white stucco walls. These changes would create the perfect neutral canvas for updated furnishings.
To keep the space warm and inviting, native teak and purpleheart wood accents are incorporated throughout the space, providing a sense of both luxury and comfort. A new and enlarged kitchen designed with an eye towards practicality features a fully equipped pantry, carved out by reducing the footprint of the existing central bathroom. The whitewashed wood and radio weave caning used in the kitchen design keep with the light and beachy aesthetic, while durable stone countertops and zellige tile focal wall add a touch of sophistication. New corrosion-resistant bronze hardware and fixtures are accents repeated throughout the house.
Maia suggests maximising seating in all the entertaining spaces. With that in mind, BSID converted the entire double-height space into a roomy yet comfortable living room with mirrored sectionals to accommodate a large family and many guests. An indoor dining area is nestled near the kitchen for days with inclement weather, along with built-in storage to add a display area and keep the space organised. Ample seating is included on the verandah, offering a place to sit or swing in the gentle Caribbean breeze and, of course, an oversized dining table is essential for accommodating large groups for alfresco entertaining.
All of the bathrooms in the property require an update for function and aesthetics.  In particular, the principal ensuite's footprint is also redesigned to improve the flow of the space. The addition of a secret bathing garden offers a luxurious private oasis.
To connect the interior and exterior spaces, the BSID team proposes installing beautiful bi-folding doors mounted on parliament hinges to lay flat against the walls when opened. An enlarged opening connects the kitchen with the verandah, featuring an additional island bar for outdoor entertaining.
The exterior of the property is also given a facelift with refinished railings and demerara shutters along the verandah perimeter for protection and privacy. Ever meticulous about details, Maia's design for the railings gives them a chippendale-style flair, further elevating the aesthetic of the property and echoing traditional Bajan construction.
This stunning renovation proposal for Ascot Avenue serves as a testament to the benefits of updating a vacation property. By introducing thoughtful design choices and a fresh perspective from an accredited interior designer, the space can be transformed into a luxury group getaway fit to be listed as a vacation rental in one of the most sought-after neighbourhoods in Barbados. With a renovation project of this calibre, it's easy to see why owning a vacation property on this island paradise is truly a dream come true.