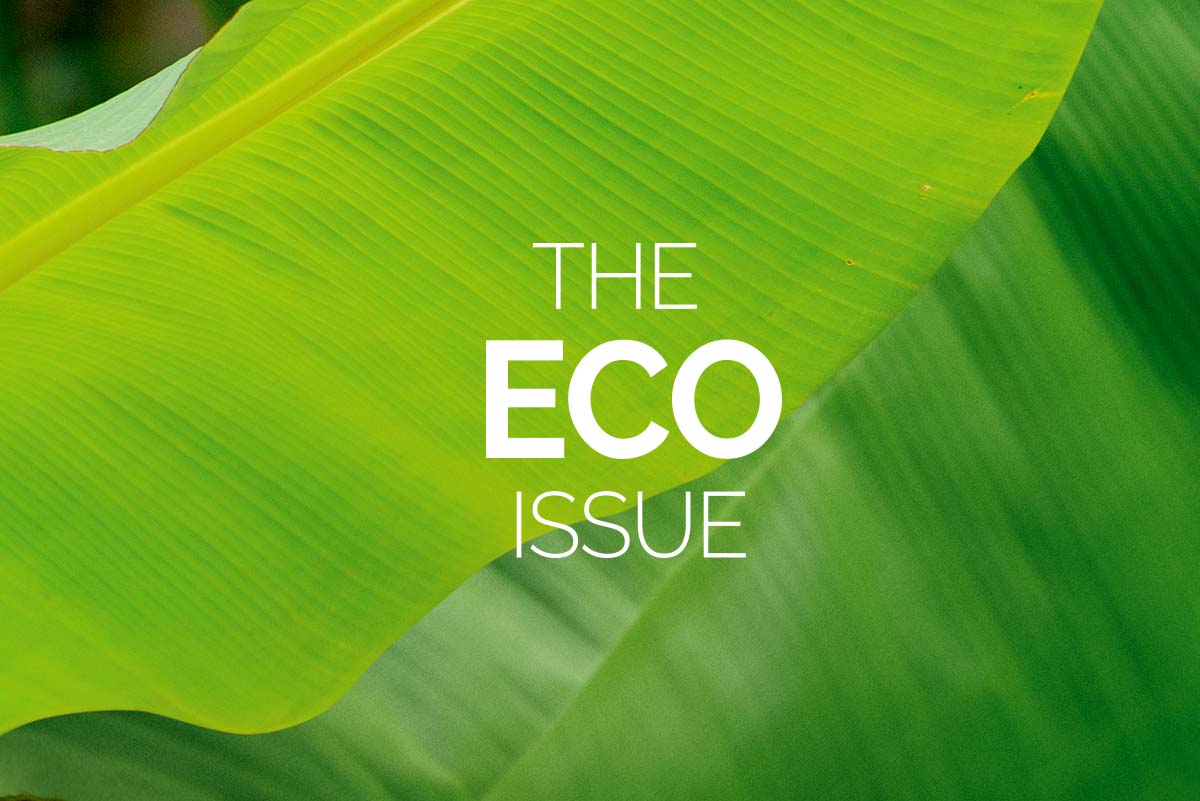 Welcome to the Eco Issue. The team at Living Barbados is thrilled to be able to bring our readers new ways to celebrate life on our idyllic island today and many years into the future. While we do not have giant icebergs melting in front of our eyes, we are now experiencing the less visible effects of climate change and consumption with rising ocean temperatures. These seemingly subtle changes below the surface are creating a domino effect in everything from fisheries to tourism as you will learn in this issue. It is clear that we will all need to do our part to preserve and protect Barbados and we hope this issue will inspire you to make changes in your own life whether big or small.
This issue's fashion shoot took us to the newly opened Coco Hills forest. The entire team was enamoured with the beautiful rainforest, fresh water spring and bamboo groves and vowed to return.
We were impressed with the sustainable practices of Mount Gay Rum. From reusing rainwater for irrigation to investing in apiculture (that's bee farming!) to increase crop pollination, they are adapting their age-old processes to reduce their impact.
Our interviews with the Ministry of Fisheries revealed the most surprising realization of the issue. Did you know that we don't have enough fish to supply our favourite Friday night fish fry at Oistins? Chew on that for a moment.
We would like to thank all of our collaborators, models, photographers, writers, venues and experts for their creativity and dedication to this issue. We would also like to extend our gratitude to all of the passionate environmentalists that contributed to the Eco Issue and continue to work tirelessly to preserve our island.
Enjoy the issue and take care of our rock!