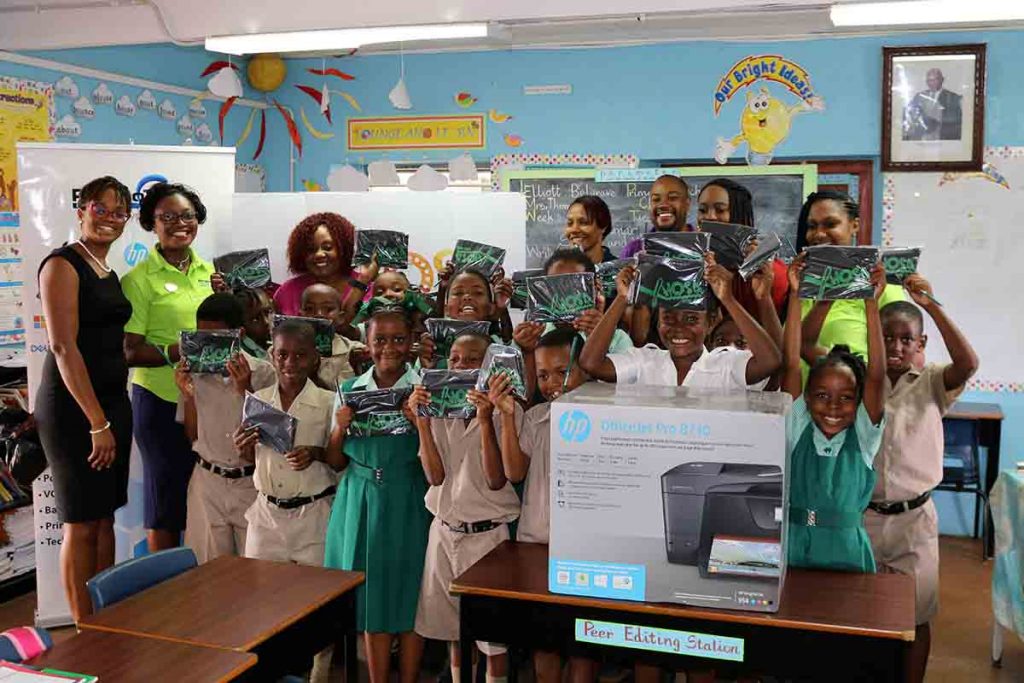 Xhosa Barbados continues its philanthropic work in the community with its newest Xhosa Cares project; Xhosa in the Classroom thanks to the kind support of Promotech Inc.
This new partnership between Xhosa and Promotech Inc. has further equipped Mrs. Keisha Thompson's Class Two, at the Elliot Belgrave Primary School, Boscobelle, St. Peter with a state of the art printer. Mrs. Thompson's students are now able to make copies and print creative teaching and learning tools for the class, especially as this is promotion exam time.
Xhosa Barbados and Promotech Inc. made the presentation to the school this morning, and Xhosa's initiative leader Niara Fraser explained: "Knowing that our work can allow for us to positively support young people and advocate for better teaching support for better learning results makes our work very gratifying." "To think that this initiative has garnered the interest and support of corporate Barbados is heartwarming and shows that if we come together, each with just a little bit, we can make a big impact."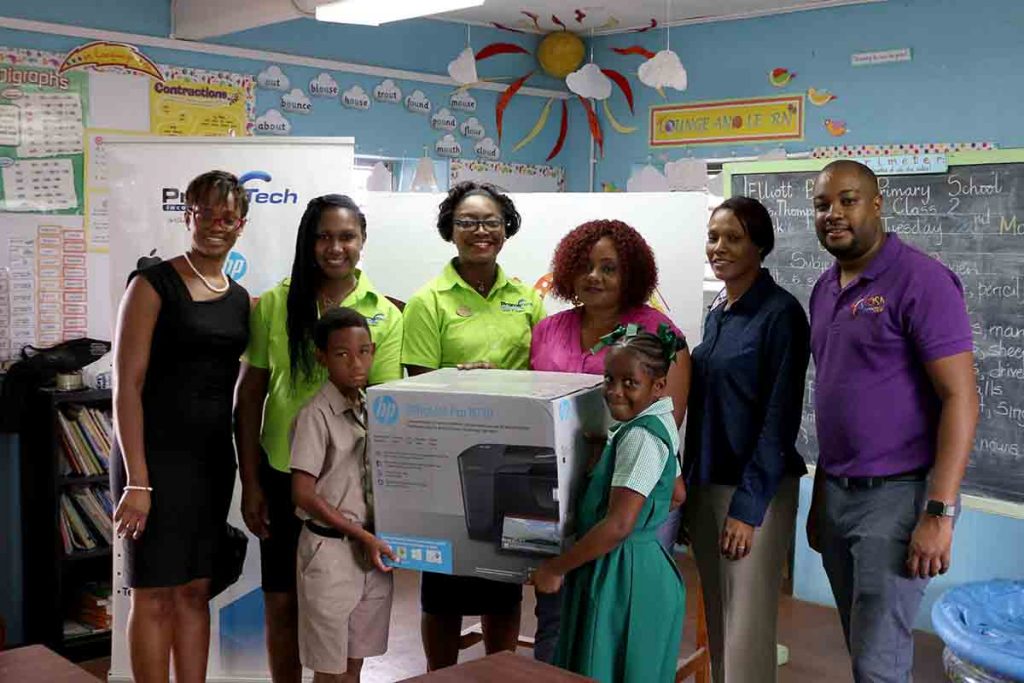 Tamara Carter, Marketing Coordinator of Promotech Inc. who was present for the handover said that they were "pleased to sponsor the Elliot Belgrave Primary School through the Adopt a School initiative organized by Xhosa Cares." "As an IT Company, our main focus is to promote technology wherever possible and our youth is a great place to start." Cathy Alleyne, Promotech's Corporate Sales Administrator further endorsed their participation in the programme opining, "They are the future of our country and through our collaboration we will "Make it Happen."
The Xhosa in the Classroom programme was launched late last year through an interactive social media competition with teachers making video pitches to be adopted by Xhosa.
Xhosa Barbados is an award-winning entertainment brand with a strong focus on altruistic initiatives as well.
Promotech Inc. was formed in 1999 to provide computers, accessories and internet solutions to the public of Barbados. They serve students, home users, small, mid-size and large businesses, government organizations, nonprofit organizations, offshore companies and financial institutions.