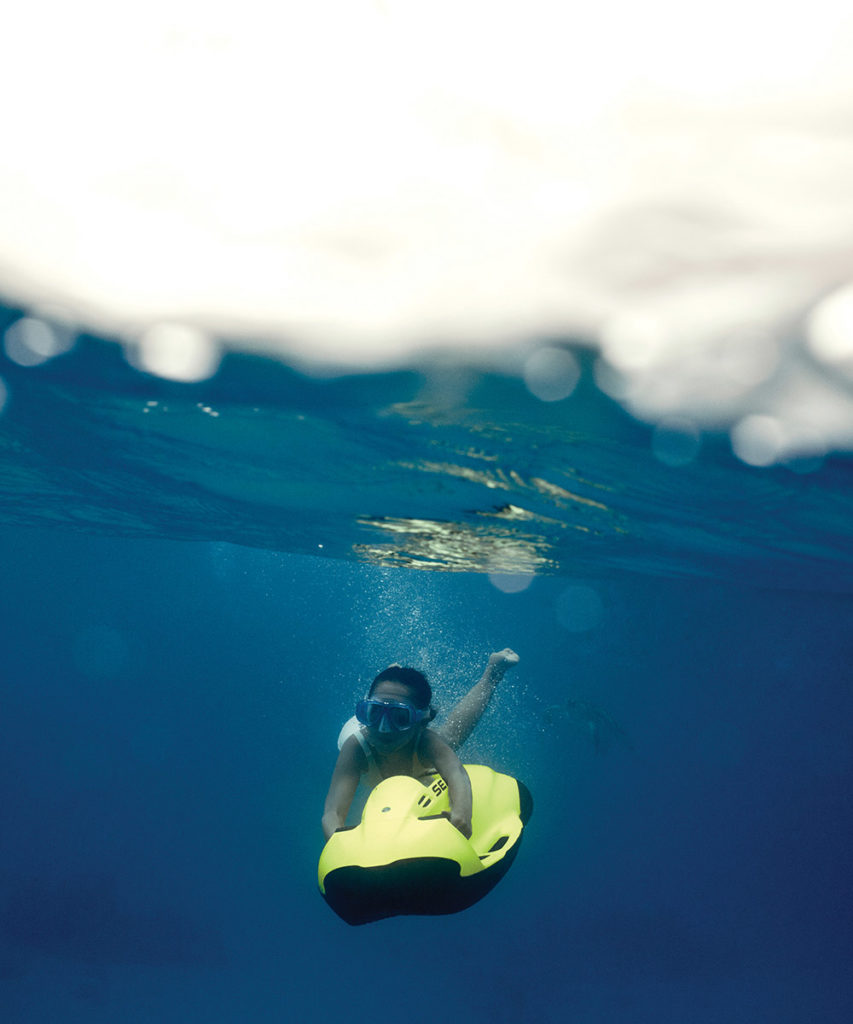 Whether you want to explore below the surface, play like a dolphin or careen through the water at speeds worthy of a chase scene in the latest Bond film – the SEABOB is a water toy that can be enjoyed by the whole family.
A SEABOB pulls the rider through the water at various speeds like a scooter. They are buoyant and effortlessly maneuvered with easy to operate speed controls making it simple to use at all ages. All you need to do is point it where you want to go, select your speed and you're off. Simply take your finger off the throttle and you come to a gentle stop. A quick dip of the nose is all it takes to explore under the water.
Looking at them in the water might be a bit intimidating at first, but kids and grandparents alike are pleasantly surprised with how quickly the fun starts. Besides the trained attendant who is on hand with each rental, the devices are extremely safe and equipped with several safety features which make them ideal for riders as young as 8. Depth and distance limits automatically shut down the watercraft and safely bring you to a stop and up to the surface. Thanks to its electro-drive technology, the watercraft is as environmentally friendly as it is exhilarating. The SEABOB is battery powered, emission-free and relatively quiet.
Don't think this is just a kid's toy though! At top speed they can pack quite a zip and there are endless tricks you can do safely. The SEABOB is a fun new water toy that is sure to become addictive to anyone looking for a memorable marine experience.
Contact Unseen Barbados for information on SEABOB rentals, other water toys and all-inclusive luxury yacht charters 246.266.2020.