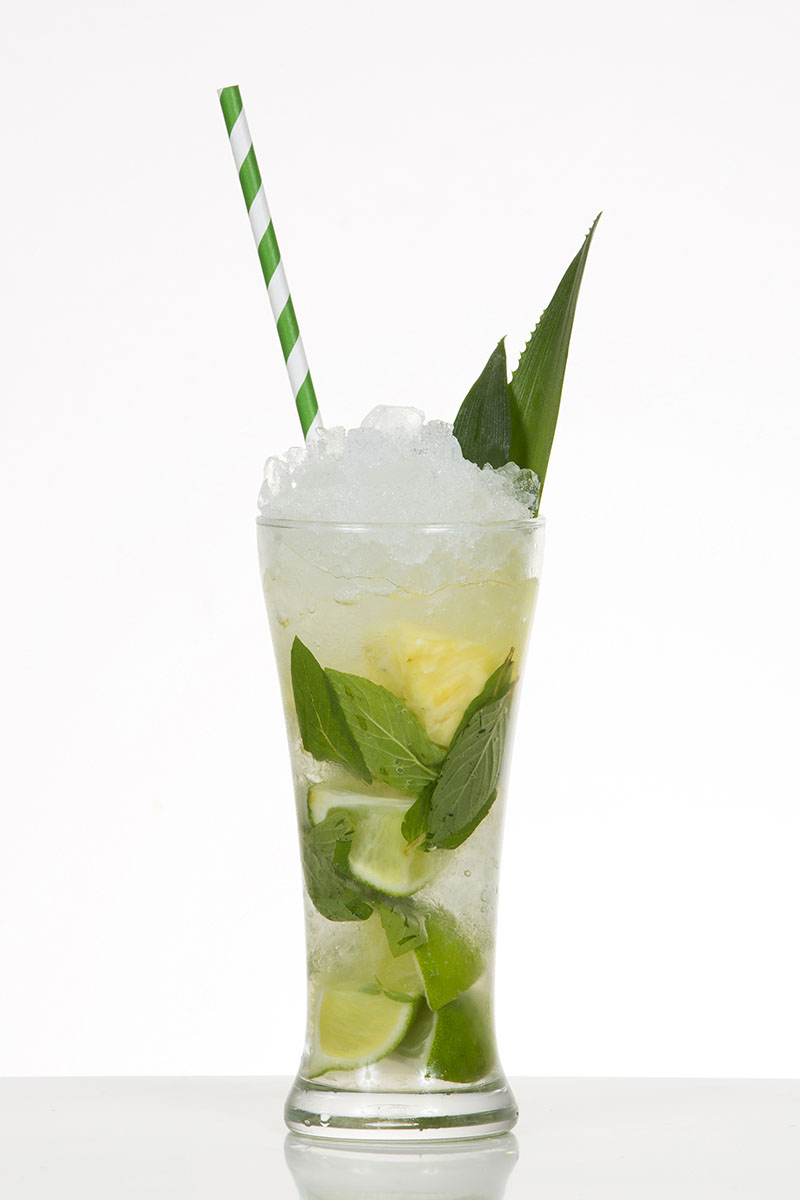 Light and deliciously refreshing we introduce you to the pineapple mojito from mixologist Trevor Burnett. It is easy to make and hard to have just one of. Try the recipe below and send us some feedback. Cheers!
Ingredients:
2oz premium white rum
4 lime wedges
5oz simple syrup
10 mint leaves
4oz pineapple juice
1 slice of fresh pineapple
1 can of soda water
Method:
Slice the lime into quarters and place the segments into a large highball glass.  Muddle well to release the lime juice. Clap the mint leaves in your hand and drop them into the glass. Chop the pineapple slice into chunks and place into the mixture. Add simple syrup, your choice of Caribbean premium white rum, pineapple juice and crushed ice. Swizzle or stir well with a bar spoon to integrate the flavours from the bottom of the glass throughout the entire mixture.  Top up with soda water and more crushed ice.  Stir well again to combine all of the ingredients and garnish with two or three pineapple leaves.