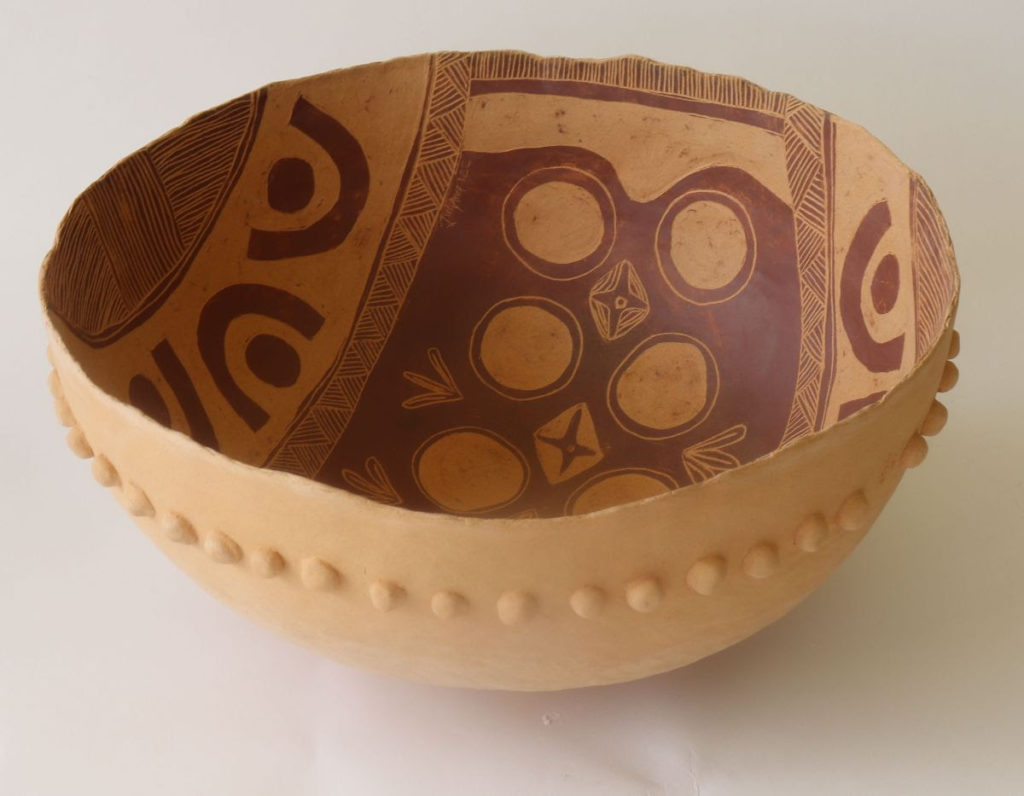 The Brighton Storeroom is delighted to announce an exhibition of recent ceramic works by Barbadian artist Juliana Inniss. The new works are large in scale and are informed and inspired by traditional African pottery, particularly clay vessels made by women.
Unearthing Identity is Inniss' second solo show, and features a unique body of hand coiled work – made with a variety of clays – created in her Christ Church studio in Barbados. This collection of work focuses on the physical form of a vessel and reimagines it as a container for both the tangible and the intangible: a home for shared heritage, stories and spirits.
Several of Inniss' vessels refer directly to the funerary anthropomorphic urns of the Bura culture from the Lower Niger River valley in Niger and in Burkina Faso. These extraordinary and little-known artifacts, created during a thousand year period from the Third Century onward, were the genesis of Inniss' own vessels for holding the spirits of ancestors.
The artist has spoken of the significance of her research into African pottery and how it has informed her practice: "….. importantly for me, it is the Afro-woman traditional pot-making narrative that I am most interested in sharing……it gives me a sense of groundedness and connects me to this heritage…."
Juliana Inniss has established herself as one of Barbados' most important contemporary artists. Her two major Public Commissions last year to the Golden Square Freedom Park in Bridgetown are a reminder of her national importance in exploring the way in which shared private exploration and story-telling can serve a more public and intangible search for a common ground of our identity.
The exhibition start on Thursday September 8th and runs until October 29th.