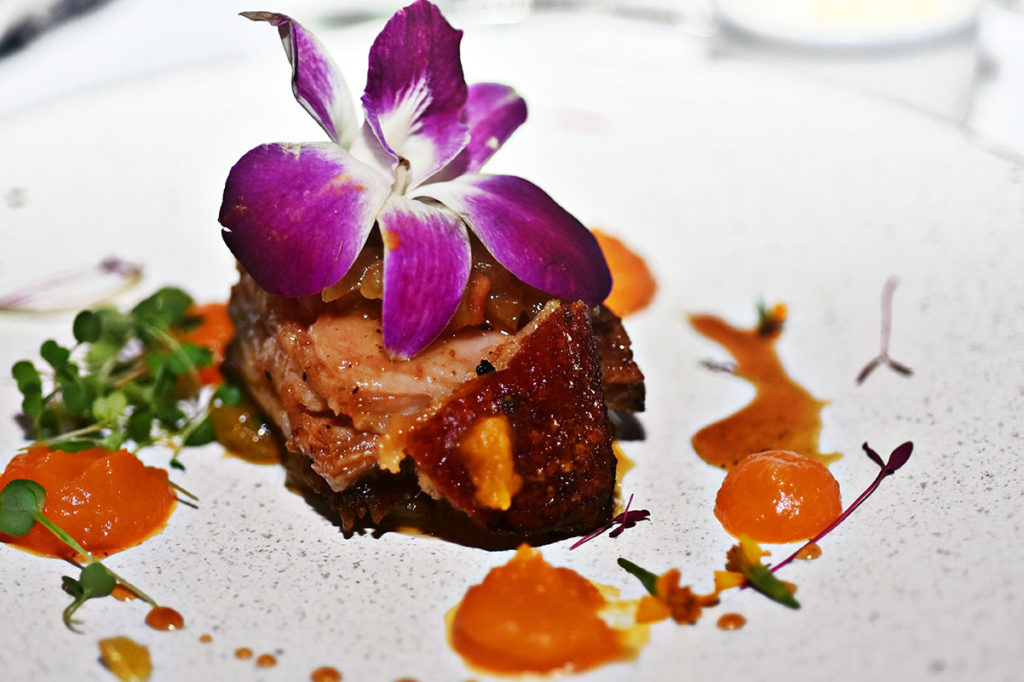 In celebration of Barbados' 54th year of Independence, the staff of Elegant Hotels staged an event "Celebrating Barbados – The Culinary Journey," an Independence dinner at Colony Club last weekend. Built around the gastronomic talent of four of the chefs from the Elegant Hotels Group, the experiential dining experience featured a 4-course feast paired with locally crafted cocktails with the help of Mount Gay Rum. The National Cultural Foundation also partnered with Elegant Hotels to provide an exciting  floor show for the patrons.
General Manager of the Elegant Hotels Group, Gayle Talma said the evening allowed staff from all seven of the group's hotels to participate in the evening after the problematic year posed by the Covid-19 pandemic. "We are delighted with how it turned out, the guests of Colony Club hotel (tourists and locals enjoying staycations) seem to have enjoyed the multi-layered night, and the staff has enjoyed serving the larger numbers this evening. We are happy to be able to use the talents of the chefs to highlight Barbados and prepare the staff for a reset before the Winter season."
The evening started with an hour-long cocktail reception, where guests had the opportunity to interact with the Mount Gay mixologists and eat Pulled Pork Tacos and Saltfish and Plantain Spring Rolls while DJ DLuxe set the mood.
The party then moved indoors to the Laguna Restaurant where guests were treated to a 4-course dinner which reflected all aspects of Barbados' culture. From the Bajan Pork Belly for the first course which came with Oven Roasted Crackling, Butternut Squash Puree and Smoked Golden Apple Chutney. The third course was local Barracuda with Roasted Breadfruit and Sweet Potato with a Pickled Avocado Cream. Even the cocktail "Sand and Sea" with it's blue and yellow colouring reflected the ocean just outside the restaurant. The evening finished with a rum & chocolate demo, where guests learned how to pair rum with post-dessert chocolates.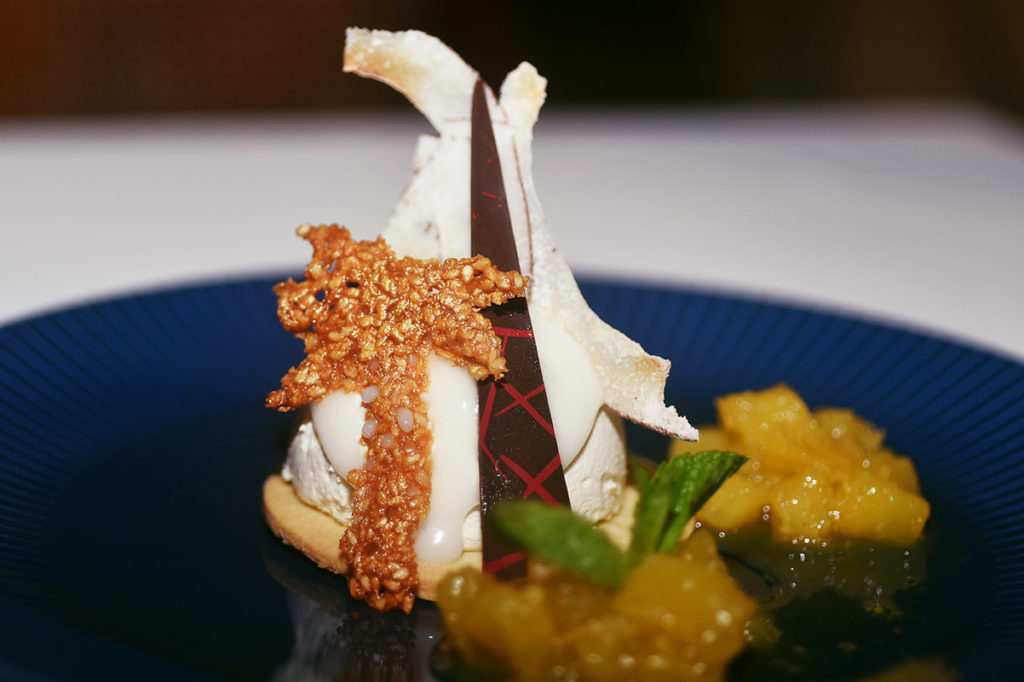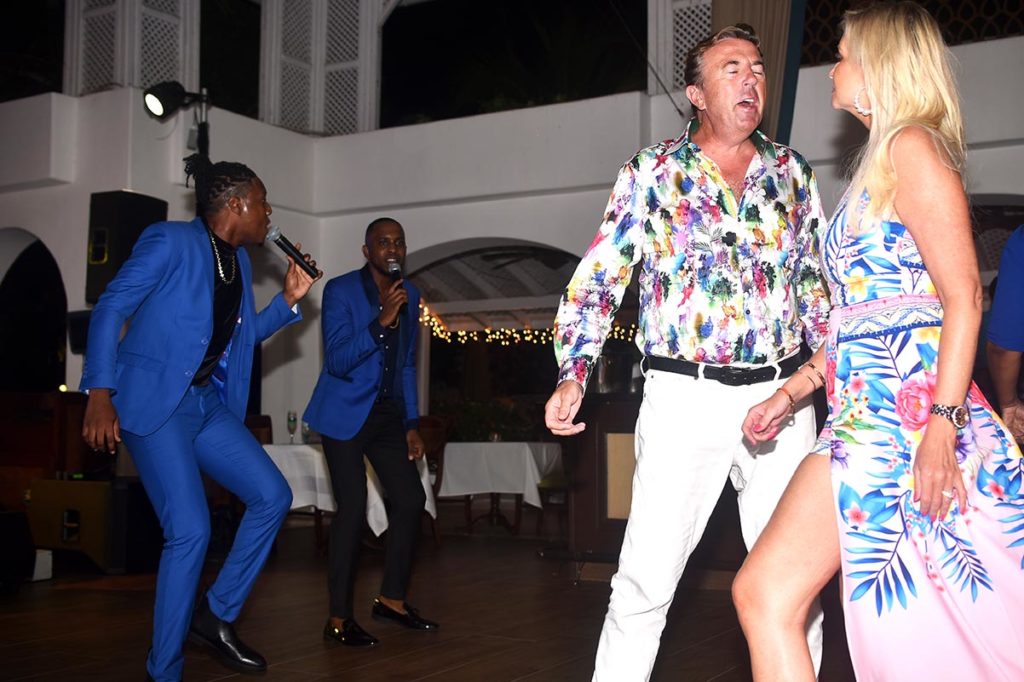 The live entertainment for the evening included rising soca music star Joaquin and his band and songstress Leigh Phillips. Dancing under the stars was the perfect way to end a spectacular evening. Happy birthday Barbados!