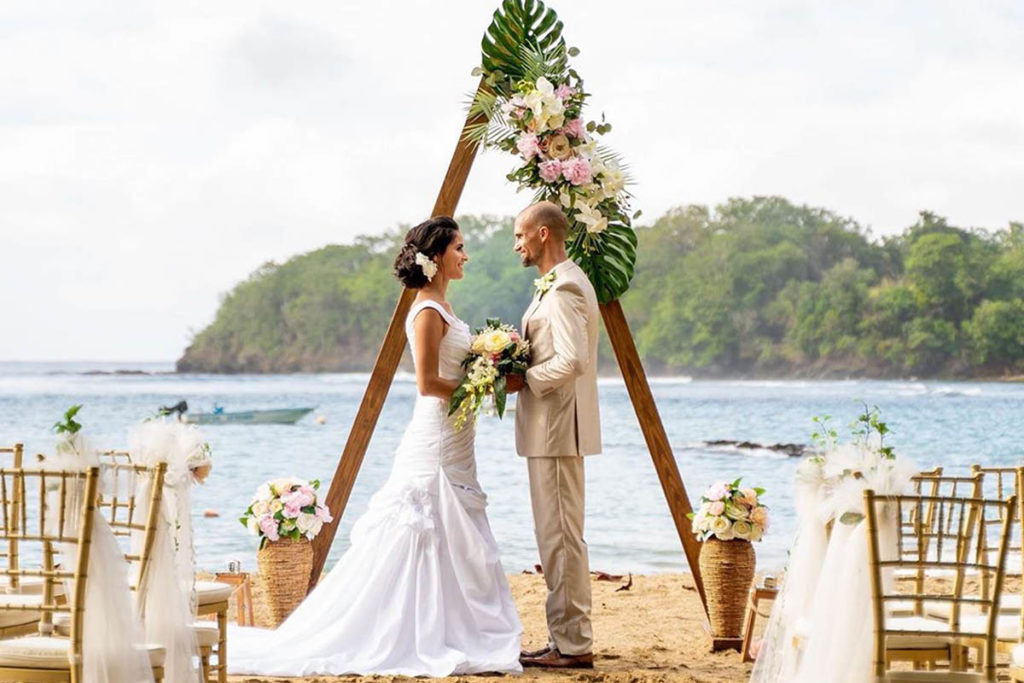 Caribbean Bride Magazine recently hosted a webinar for industry professionals on Destination Weddings After Covid-19. The virtual event on Zoom had an audience of vendors and other travel professionals from around the world and included a panel of expert vendors from around the region. Panelists included JoAnne V. Brown from Celebrations Ltd. in The Cayman Islands, Sandra Sardinha of Weddings & Events By Daisy's in Tobago and Natalie John from Dreamy Weddings in St. Kitts & Nevis. Dave Cox, Publisher of Caribbean Bride Magazine, moderated the webinar.
The event served the need to bring Caribbean wedding industry professionals together to look at ways to deal with the pause in business, to anticipate changes in the market post Covid-19, and to identify opportunities in the coming future. Cox stated, "This is a really rough time for wedding and event professionals whose primary client base are destination wedding seekers. From conversations we have been having we thought it was important to bring some of the stakeholders together to share experiences, ideas on ways to cope and a plan of action for how to serve clients when international travel resumes."
JoAnne Brown took a proactive approach to contacting her couples to discuss postponement without any lost of deposits or penalties versus cancellation. This strategy, together with an empathetic and listening ear allowed her to postpone, and not cancel, 75% of booked events. Brown emphasized, "For us as Wedding Planners, it is so very important to realize that for couples caught in this pandemic, their ultimate dream day has been wiped away. We first and foremost had to show empathy and understanding of how they were feeling, and communicate that there was no need to relinquish their dream but instead to postpone and still have the most incredible dream wedding, just at another time."
A message reiterated by all of the panelists was that business owners should take advantage of this time of pause in the industry. Seldom experienced down time gives a chance to improve different aspects of their operations and skillsets. Natalie John remarked, "Covid-19 allowed us the time to begin revamping our website along with engaging industry experts thru various webinars on how best to use technology to handle our clients needs in a changing environment."
There is no doubt that the romance industry will change drastically when travel resumes. From the average size of destination weddings to the locations used and the events being offered – all will be changed in some way. Sardinha remarked, "We must adapt to the 'new normal' with protocols implemented in our offerings keeping the health and safety of our staff and clients paramount".
The overall optimism from the audience expressed through comments in the chat room of the webinar and post event was unanimous. Brown summed it up in her closing message of, "Destination weddings in the Caribbean will be sought after more than ever as we go back to our new normal."
The next event in the series will be on June 25th, this time speaking with representatives from tourism boards in the region about their reopening plans and required protocols. This information will allow both event professionals and travel advisors to navigate sales and marketing in the months to come.
For information on how to register for the next event and to view the recording from the first event go to www.caribbeanbride.com.