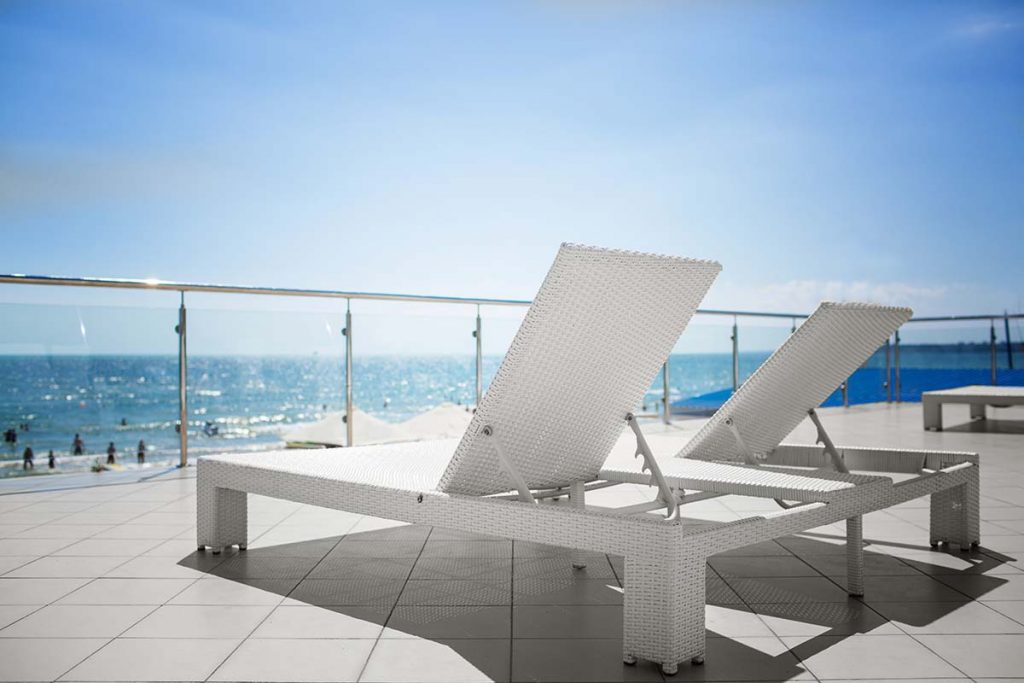 Let's face it, there is nothing sexier than beachfront. Falling asleep and waking up to the crashing of waves, the cool breeze rolling off the water, evening strolls on the beach, enjoying the view while sipping cocktails on your patio — there's nothing quite like it. The natural tranquility and privacy of my oceanfront condo makes coming home a daily vacation; but buying and building beachfront property is not without its challenges and considerations.
If you have yet to buy a piece of land, you should consider the environmental and structural complexities of building on the beach. all plans should be discussed with a developer who is experienced in coastal construction projects who will also guide you through the regulatory process. Of critical importance are the approvals from the Town and Country Planning Office and the coastal Zone management unit who are tasked with ensuring that all coastal developments are in keeping with the island's physical development plan and environmental standards.
important factors in selecting the right site include the depth of bedrock, possible undercut (if a cliff top location) and ease of access. all of these will impact the feasibility of construction on the site.
Salt air, sun, wind and sea often translate to a harsh environment for oceanfront property. Of increasing relevance is the potential impact of extreme weather events as well as the unavoidable reality of rising sea levels due to climate change. Adequate foundations and boulder protection, appropriate ground floor levels to account for storm surge, and the use of robust materials in construction and finishes are ways to mitigate these risks. It goes without saying that comprehensive insurance coverage is an absolute must.
From an aesthetic perspective, you will want to ensure that you are capitalizing on your outdoor living space. Porches, decks and outdoor entertainment areas are important elements of coastal design.
On the interior, open concept design allows light and air to travel freely throughout your space; sliding glass doors and large windows can enhance ventilation. Colour is also important— select furniture in neutral shades that is durable and can dry quickly, and consider washable slipcovers for sofas and chairs. You should also opt for lighter coloured flooring, which will serve as a natural camouflage for tracked in sand.
In Barbados, all beaches are public, and that means that security needs to be a concern. roller shutter blinds, awnings, curtains, patio furniture, and landscaping canserveasbarrierstopreventpeoplefromseeingintoyourhomewhilemaintaining coastal views. Consider investing in a home security system that is visible from the beach. Blinking camera lights, motion detection systems and security logos are extremely effective in deterring burglars and intruders.
Our oceans are our most important natural resource and we must protect them at all costs— make sure that your developer is conscious of environmental concerns surrounding coastal construction. more than 50% of ocean pollution from land-based sources is attributed to the building and construction industry; environmentally conscious construction site practices can help to control and prevent marine pollution. a simple example of this is in the separation of site waste so that as much material as possible can be recycled, and the remainder can be disposed of in the appropriate way.
Despite the unique complexities of beachfront construction, the benefits significantly outweigh the challenges. Beachfront location also adds a substantial premium to the value of your property. The price of beachfront homes has been on a healthy upward trend since 2013, with the price of a beachfront condo currently averaging $850 per square foot.
The demand for beachfront shows no signs of abating.
By JAMES EDGHILL