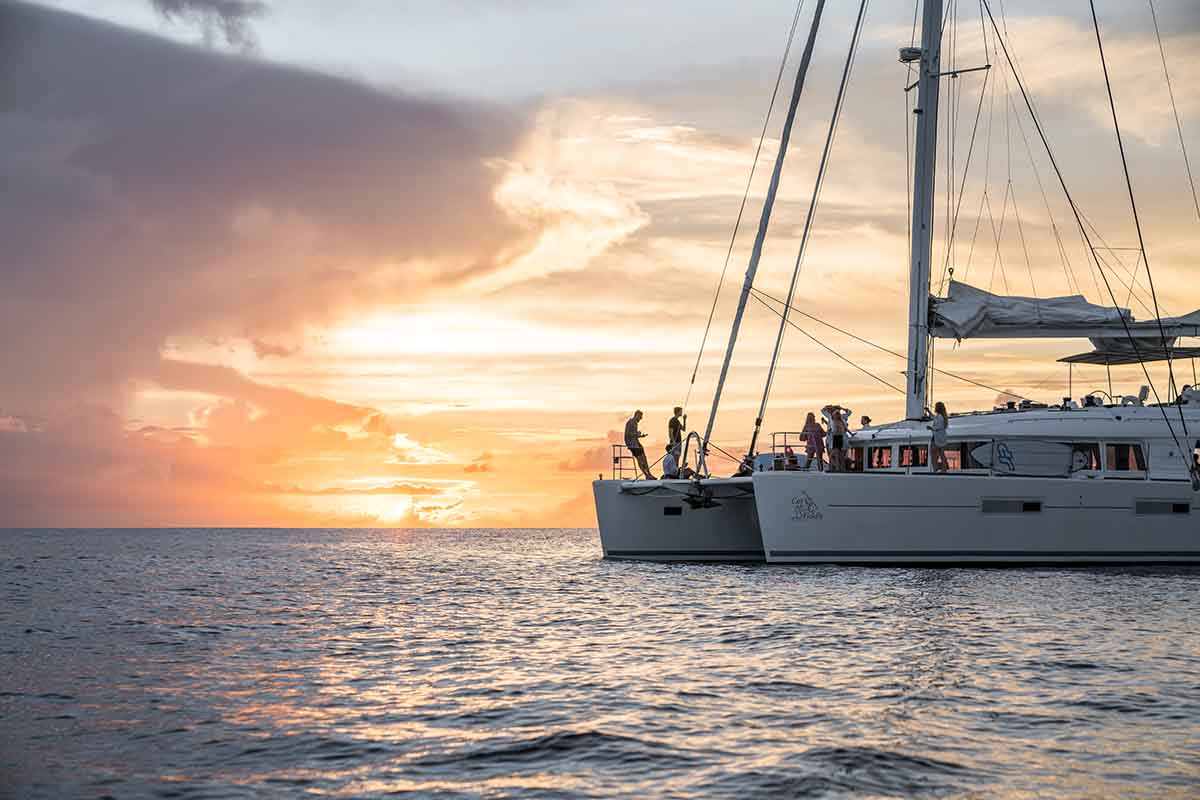 Some say the voices of the sea speak to the soul.  There's no better way to listen than onboard Cat & The Fiddle Luxury Catamaran, an extremely gracious and exclusive 62 ft. Lagoon luxury catamaran.
Cat & The Fiddle simply exudes elegance and style; an absolutely stunning luxury Catamaran with generous, well-appointed deck spaces, a fully air-conditioned plush interior, and multiple relaxation areas, both inside and out.  She truly offers indulgent sailing experiences like no other!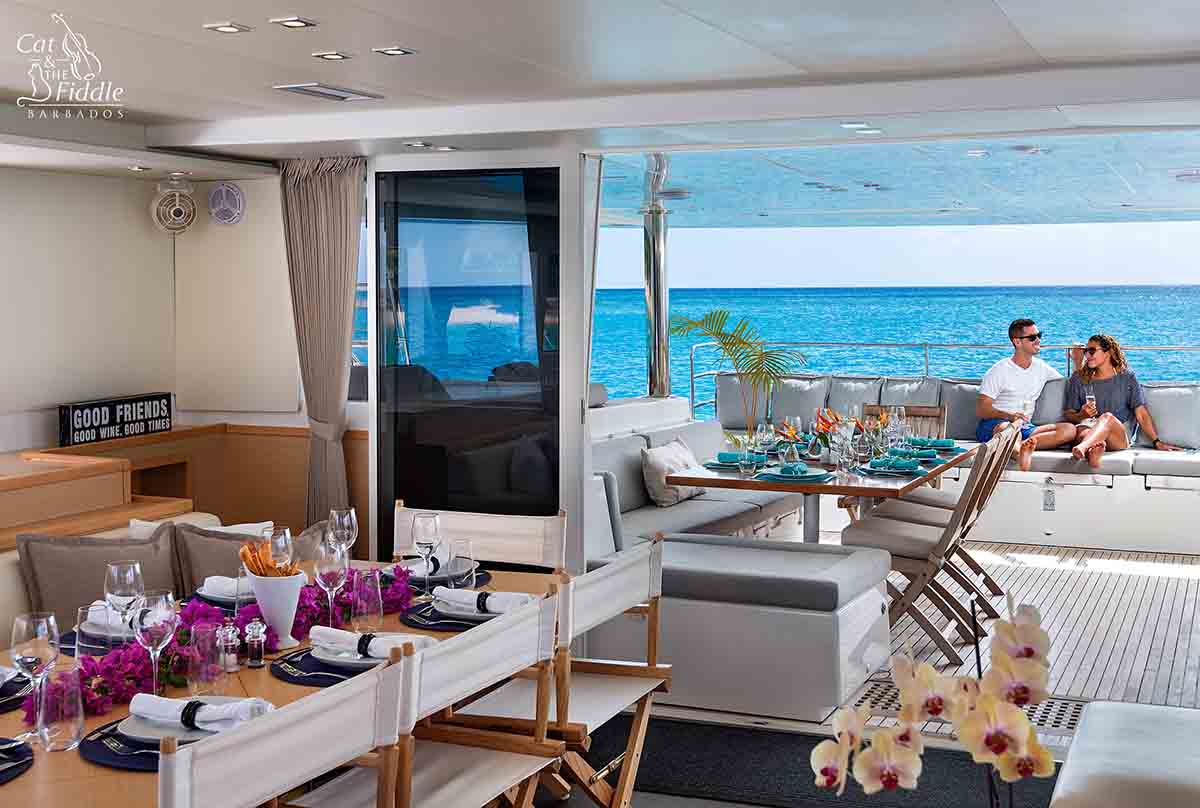 From the moment you step onboard, you will feel pampered in luxurious and relaxing ambience as this premium Catamaran prepares to set sail, providing the winning combination of style, extraordinary service, and exclusivity for the ultimate, luxury experience.
The cooling Caribbean breezes kiss the deck as the ropes are released and your memorable sailing experience gets underway.  The sun is warm; soft waves gently lap against the hull, and the sea is glistening like tiny diamonds for the taking as the sails are raised.  With a refreshing cocktail in hand, you are watching the horizon unfold before you from the comfort of a day bed on the top deck while your experienced captain sets the course for what promises to be a magical sailing.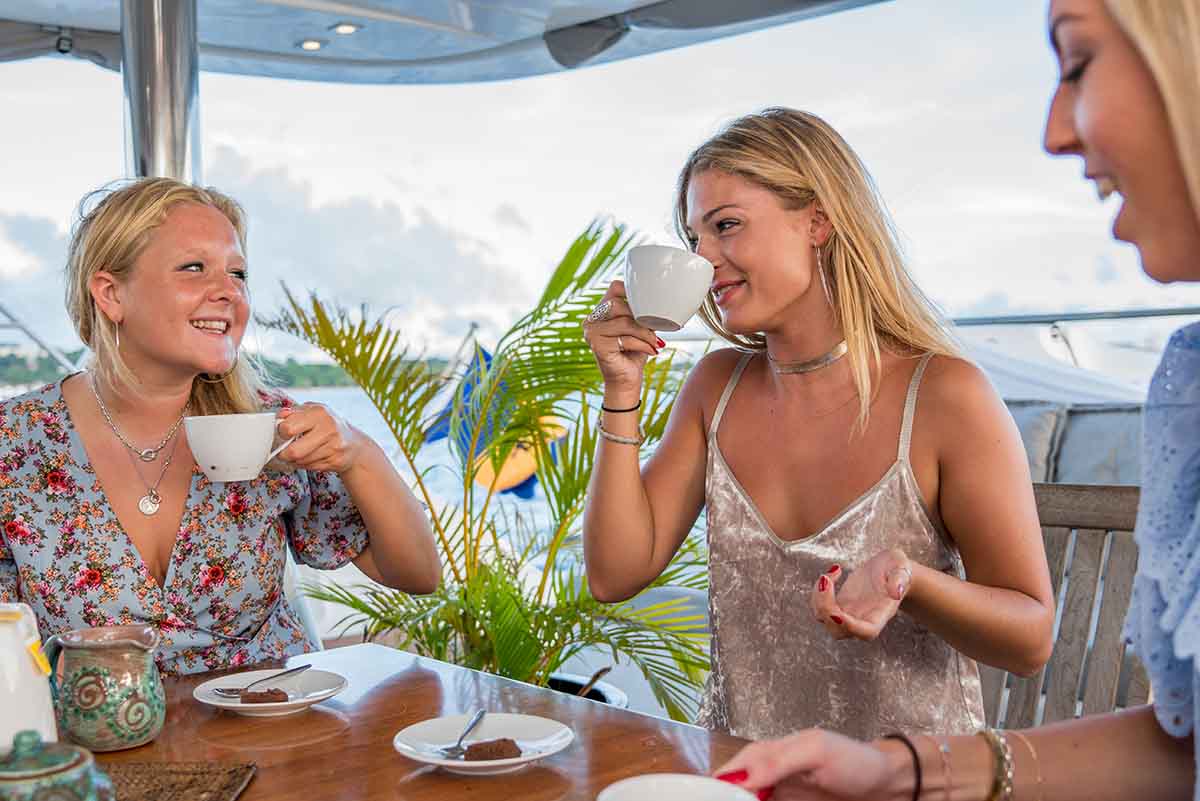 Cat & The Fiddle Luxury Catamaran offers a range of sailings for your choosing to truly enjoy all that this exquisite boat has to offer.  Shared Charters is the ideal mingle-on-the-water sailing with ice cold beverages, swimming with turtles, and a delectable lunch, served al fresco.  The exclusive 3 hour Sunset Sailing offers the ultimate twilight experience, inclusive of luscious hors d'oeuvres and crisp white and velvety red wines while you sail the coast set aglow in glorious warm tones; the sun softly slipping beyond the horizon.  Of course, the ultimate luxury sailing experience can be offered on our Private Charters, tailor made for your special and memorable occasion; an exquisite treat sure to be revered by your guests.
For more information on their luxury cruise visit www.catandthefiddlebarbados.com