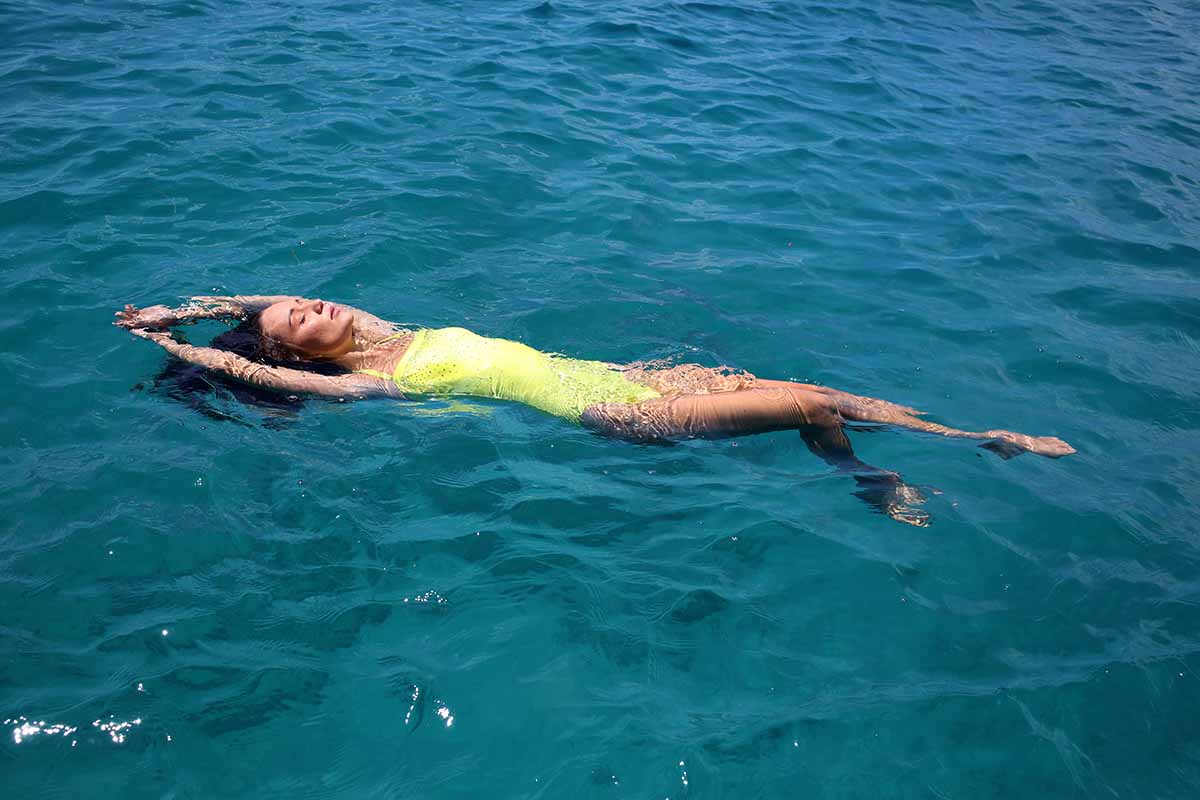 Shooting an edgy underwater scene to grace the cover of a luxury magazine is no small feat. Any aberration in photography, underwater clarity, weather conditions, or model selection could have devastating consequences for photo quality and effect. We took the process very seriously and luckily there were many hands on deck.
We had no shortage of swimwear suitors for our cover and ultimately decided on a bright yellow Swarovski embellished bandeau and matching poncho, both by Roidal, and provided by Gatsby boutique. We couldn't have been happier— the colour simply popped under the water.
It took weeks to find the perfect model. Beauty, grace and diving ability are rarely found in the same package and we had our doubts about whether we would find someone who could hold her breath for a reasonable length of time and maintain a graceful pose while submerged beneath the sea.
We found what we were looking for in Angelica Andersen, whose Miranda Kerr-esque looks, passion for free diving and utmost professionalism made her a shoe-in.
Angelica maintained her composure and grace despite two hours of repeatedly diving off and climbing back on the slowly swaying boat, effortlessly assuming various underwater positions without a sputter or complaint. It was only as we made our way back to our cars did we observe the physical evidence of her hard work— and evidence of what she had for breakfast that morning. What a trooper!
Ultimately, Angelica's grace, the tranquillity of that beautiful day, a gorgeous yellow swimsuit and superior underwater photography by our very own Dave Cox made for a more stunning cover than we could have ever imagined.