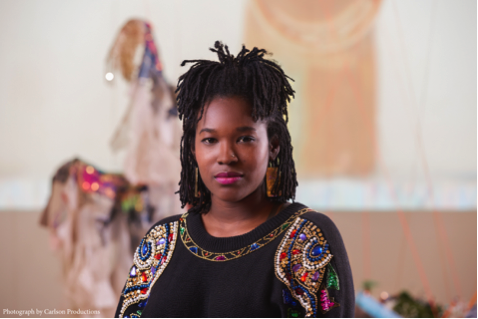 As Above, So Below is a multi-media installation combining numerous made and found objects to form a fantasy world scape of strange cattle, decapitated heads and inverted faces. Together, under an eerie light these surreal objects form imaginary and physical 'bodies' at play with our conscious and subconscious to evoke heaven and earth. Addressing the human condition, identity, land, control, power and hierarchy, Versia says she wishes "to explore the links between conflict, struggle, aggression and beauty, story and triumph".
Versia Harris gained a BFA in Studio Art in 2012 and MFA at Cranbrook Academy of Art, Michigan USA in 2019. She was awarded a Fulbright Laspau Scholarship in 2017/2018 and the Errol & Nita Barrow Enabling Scholarship Award in 2017. Other Awards include the Mercedes-Benz Financial Services New Beginnings Award in 2019; Best Animated Short Award / Barbados Film and Video Association Festival / 2015 and Best New Media Film Award / Trinidad and Tobago Film Festival / 2014.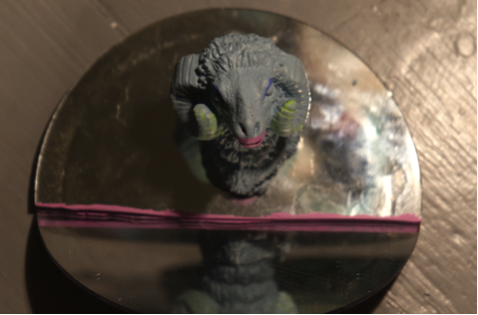 Versia has completed artist residences across the Caribbean and North and South America. She has exhibited in group exhibitions, film festivals and Biennials in London, China, Nigeria, Moscow, Michigan (USA) and Aruba and continues to exhibit internationally, while teaching at The Barbados Community College.
The Brighton Storeroom is located at Brighton Plantation, St. George. Regular opening hours are Saturday 7:00 a.m. to 10:00 a.m. and by appointment. Visitors are reminded that all current Covid-19 protocols are observed.
As Above, So Below runs until the 28th April 2022. The exhibition is accompanied by a text written by Dr Allison Thompson, art historian and curator.
*****
Contact
 Tel.: 1 (246) 231-6775 / 1 (246) 231-1901
Email: brightonstoreroom@gmail.com www.thebrightonstoreroom.com
The Brighton Storeroom (TBS), is a Contemporary art gallery specialising in work from the Caribbean and its wider diaspora. It aims to bring international awareness to the talented artists in the Caribbean and to strengthen creative opportunities and partnerships across the Atlantic/Caribbean region.